One of the most effective ways to take care of dry and cracked skin is to apply different types of skin care products mask from nature Has good moisturizing properties. If your skin is in a state of dryness, in addition to regularly adding water and eating a lot of fruit, regularly apply the following masks to help your skin quickly become soft and smooth again.
The following, Miss Tram - Natural Beauty Center Please share some Mask for dry skin.
Moisturizing Mask For Dry Skin Becomes Smooth
1. Coconut oil mask
Coconut oil is a kind of "panacea" mask for dry skin. It has a lubricating texture that keeps the skin from drying out while remaining smooth.
Coconut oil also contains many nutritional ingredients such as lauric acid, capric acid, vitamin C, vitamin E, etc. to help nourish the skin. How to use coconut oil is also very simple, you just need to apply the product to the skin, gently massage, wait for 10 minutes and then wash it off with warm water and a mild cleanser. (Tutorial how to make skin smooth after acne the most widely used standard today).
2. Aloe vera mask
Masks from aloe vera are one of the "oldest" remedies for dry skin. And is a nutrient that helps remove dead cells and prevent signs of aging very effectively. This natural cooling gel contains nutrients that are great for moisturizing your skin, while making it softer and brighter.
You just need to cut a part of aloe vera leaf, squeeze the gel and gently apply to dry skin for about 30 minutes.
In addition, aloe vera can be combined with honey or milk: very simply, you puree aloe vera gel, then add the corresponding amount of honey / milk, mix well and use immediately. These two types of masks not only provide moisture to the skin, but also help the skin to be antibacterial and firmer and smoother.
3. Magnetic Mask honey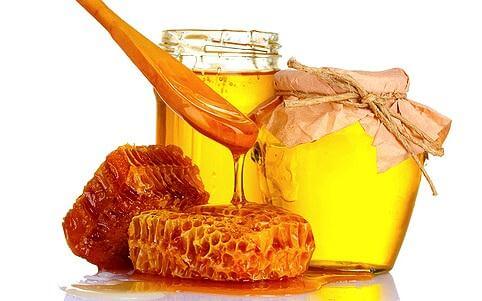 A companion extract for those with dry skin, don't believe it? Try simply by applying a little honey on dry skin, maybe lips and feel the difference immediately. The most noticeable first is a visibly soft and plump lips, your skin will also become smoother, completely losing the uncomfortable feeling of roughness.
4. Papaya and avocado mask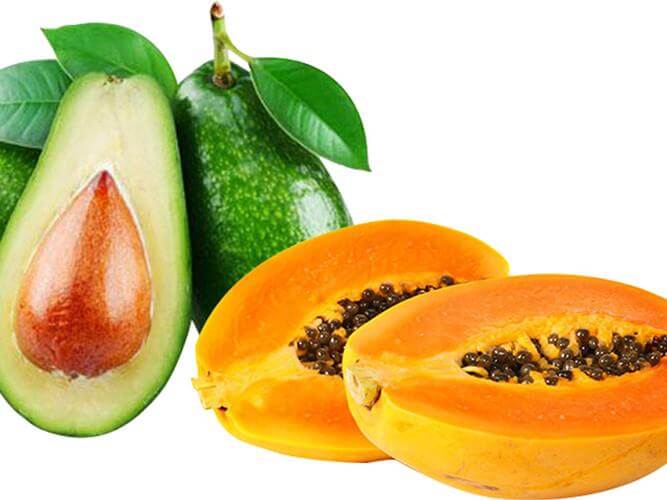 It sounds quite surprising for 2 foods that are used daily in providing the necessary vitamins for the body. But try mashing an even mixture of avocado and ripe papaya and apply them on your face right after. You will feel it immediately after applying the face. This mask is rich in Vitamin A, which peels off dead skin and promotes production collagen Helps skin elasticity, less chapped, dry, and also fades scars, dark spots very effectively. (Refer to tips Apply moisturizer after applying the mask safest, most standard).
5. Tomato Mask
Tomatoes are a very good food in beauty and skin care. In addition to cleansing and smoothing the skin, tomatoes are also very helpful in restoring your dry skin because tomatoes contain a lot of vitamin C, which is very beneficial for the skin. You just need to use a ripe tomato, remove the seeds and puree, then apply this mixture on your face, after about 15 minutes, wash your face with warm water. You will find your skin is much softer and smoother. Especially if you want to cool your skin, before you make a mask, you should put them in the refrigerator, cold tomatoes applied to the skin will cool the skin a lot.
6. Yogurt and banana face mask
With the skin care essence from banana, along with the nutritional ingredients of yogurt, the dead and peeling cells on your skin will be washed away, then your skin will quickly absorb the essence of this mixture. . Your skin will gradually become smoother and brighter. You just need to mash half a banana and mix it with 2 tablespoons of yogurt to get the mask you want.
7. Moisturizing mask from seaweed and egg white
Material:
1 egg white

Pureed Fresh Seaweed or Seaweed Powder

2 tablespoons coconut or olive oil (if available)

With a homemade mask from seaweed and egg white, you will no longer have to worry about dry, wrinkled and rough skin. Seaweed provides the skin with higher levels of vitamins A, B2, and C than other foods. And egg whites add natural collagen, B vitamins and a variety of amino acids to the skin. The combination of these two ingredients will form a wonderful moisturizing mask that improves skin elasticity.
There are many other types of masks for dry skin, please learn and try each mask, because each person's skin will be suitable for each type of mask, each person must experience and choose for themselves. Find the best mask for you. However, the following principles should be followed:
Only apply 2-3 times per week, before applying the mask, you should steam your face to open up the pores, helping the skin to absorb nutrients easily.

Clean your skin before and after applying the mask.

The masking time is 15-25 minutes.

Should use more moisturizer for the skin and must use sunscreen and maintain the face for a long time.
If you know how to take care of your skin dry skin is no longer a concern. And if you don't have the time and experience in skin care, please come to Miss Tram - Natural Beauty Center Hey, we're always ready to take care of your skin! (Explore more caregiver training course most prestigious leather in HCMC).
See More About News – Beauty Secrets Other Miss Tram - Natural Beauty Center:
How High-Tech Skin Rejuvenation Works