As we know it, Oily skin Leather is quite common in Vietnam and easily causes many difficulties for its owner. Persons oily skin, due to the excessive production of sebum, enlarged pores, dust easily adheres to that skin area, and thereby increases the risk of infection whiteheads, then over blackhead very high consequences. More severe cases can turn into tướng pustules, red swollen acne and dermatitis....
This paragraph, Miss Tram - Natural Beauty Center will share a "super product" that is used by many beauty followers around the world for the best improved oily, oily skin to have an oil-free, acne-free, bright and smooth skin as desired: CLOTH MASK.
Top Clay Masks For Oily Skin
Clay masks in general have a lot of mineral ingredients and excellent uses. Clay mask is a type of mask made from natural clay ingredients, with minerals such as iron, calcium, zinc, magnesium ... with high antioxidant capacity to help brighten and smooth skin.
Let's explore and understand carefully about this mask to be able to use it more effectively for your skin!
>>> Refer to the good article: Dermatological acne treatment Exclusively available only at the hottest Miss Tram today.
1. Bentonite Clay
Bentonite Clay Mask is a type of clayThey are derived from volcanic ash, so their composition contains a lot of magnesium that has the ability to heal damaged skin. This is a clay mask that is very suitable for those who are just starting out squeeze acneTake the acne.
Bentonite clay masks contain so many metal micro-minerals that Bentonite clay will often have a characteristic gray color. Not only contains an abundance of minerals beneficial to the skin, but this clay mask also has a very special texture. When this product meets water, the charged molecules will emit electrical impulses and cause the clay layer to swell, creating a strong attraction like a magnet.
This clay mask is now like a sucker of a magnet, it sucks up all the residue, harmful factors deep in the pores, helping the skin to be clean, oil-free and healthier.
2. Cucumber clay mask – winter savior of oily, greasy and acne skin:
If you are suffering from oily, acne-prone and sensitive skin, this cucumber clay mask is really for you. Cucumber clay is extremely useful for treating acne treatment and oily skin, as the ingredient in this cucumber clay mask has a high ability to absorb excess sebum without drying out your skin which is a plus.
It is recommended to use this mask once a week after cleansing and exfoliating the skin. These are products for those with oily, blemish-prone skin. The cucumber clay mask is the winter savior of oily, greasy and acne-prone skin. (Refer to the Mistakes when taking care of oily skin you need to know for the most effective and safe remedy).
3. Rhassoul . Clay Mask
Rhassoul Clay Mask is a very good clay for the skin. Rhassoul has the ability to draw impurities from the skin, helping to remove dirt, excess sebum, even blackheads, but without making the skin feel dry.
Rhassoul clay mask containing silica, iron, magnesium, potassium, sodium, lithium, and trace elements, is often used by beauticians as a mask on the face and entire body: softens the skin, reduces sebum sebum, regenerates the skin by removing dead cells, and rebalances the skin by tightening pores.
Rhassoul clay if mixed with oatmeal to exfoliate the skin or applied as a face mask is also great. It is also a lifesaving clay mask for oily skin.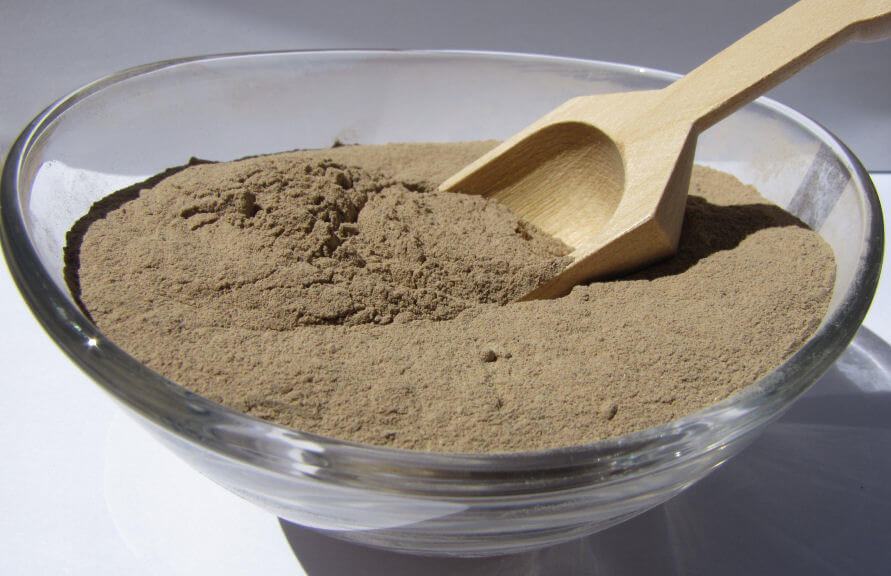 4. French Green Clay
This clay is native to France and is rich in minerals: magnesium, phosphorus, calcium, potassium, silicon, manganese, copper and selenium. The green color of this clay comes from the amount of decomposed plant sources and iron oxides.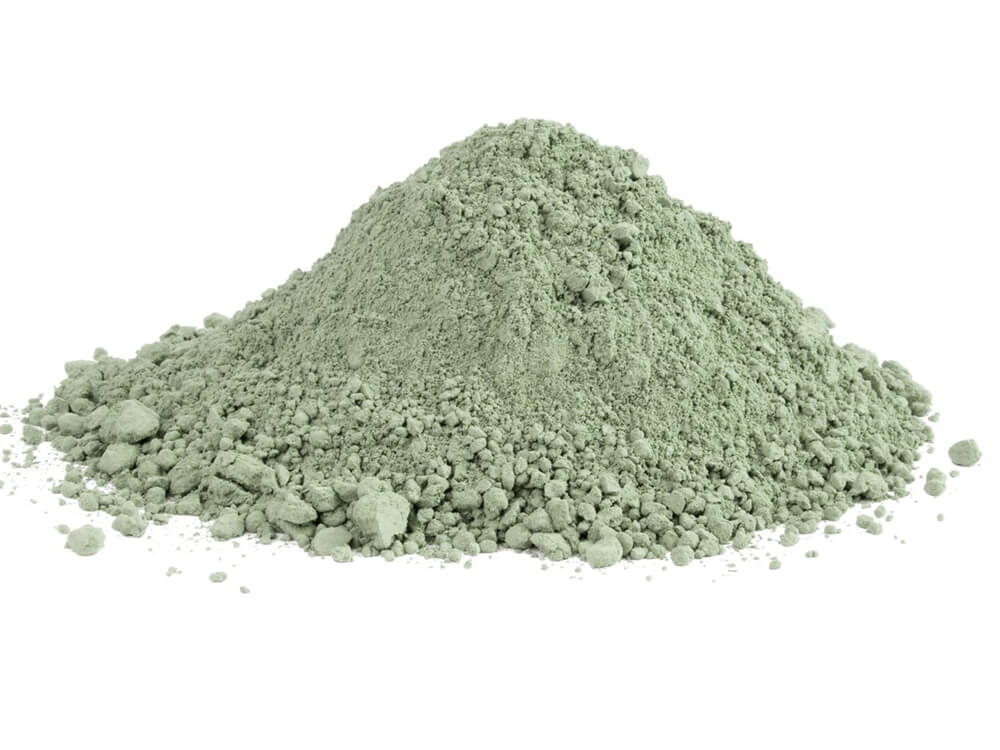 ĐThe highlight of this mask, which is known by many people, is its extremely fast absorbing properties, making it great for absorbing oil, absorbing the oil stuck deep inside the pores; oil control, anti-inflammatory (apply a little clay on swollen acne to help dry up acne and avoid infection), stimulate blood circulation on the skin, exfoliate, shrink pores to help clean skin oil, smoother and firmer. Green clay mask is also chosen by many people with oily, super-oily skin to use. (Reference: Should Apply moisturizer after applying the mask? Hear answers from top beauty experts.)
Hope the above sharing to all of you is useful. Hope you understand the products Clay mask is the savior of oily skin da and use it more effectively. Wish you always have an oil-free, acne-free, white, smooth and radiant skin, confident with clay mask products.
See more articles:
The Method of Moisturizing From the Inside Helps the Skin Always Smooth
How To Take Care Of Dry Skin To Make It Smoother
Any Questions Click Get Information Contact MissTram Spa