Up to now, there seems to be no official research confirming that use cosmetics harmful to the fetus, however, it is not possible to confirm that it is harmless, because in fact there are many products on the market that contain chemical substances and heavy metals. Therefore, the answer "can you use cosmetics or not" completely depends on how you choose the right cosmetics during this sensitive period.
Experience Using Safe Cosmetics During Pregnancy You Should Know
Only use cosmetics of organic origin
Women always have a need for beauty, even during pregnancy, the demand may be even higher than usual. Because hormonal changes affect the entire body of a woman, but the most obvious, most uncomfortable, and immediately obvious manifestation is the skin.
However, at times like these, the mother should worry more about the child. Miss Tram - Natural Beauty Center advise you in the first 3 months of pregnancy, do not use any cosmetics.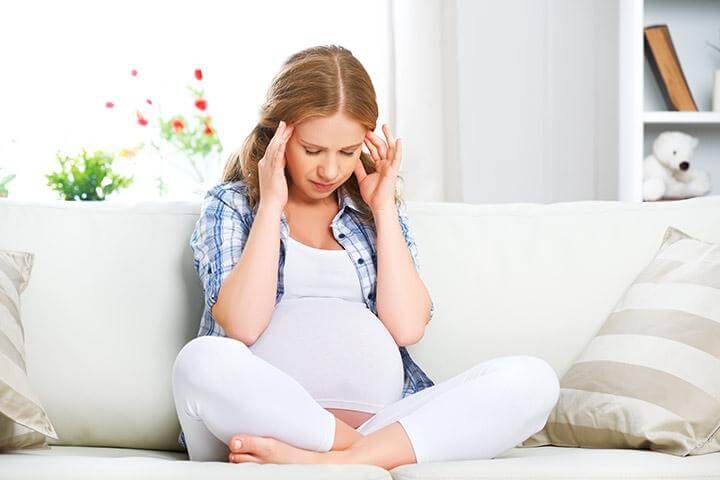 Because of the chemical composition, the same heavy metal can cause the fetus to face malformations during embryonic formation. In addition, your skin in this stage is also very sensitive, so it is more easily irritated with substances when used.
Entering the fourth month of pregnancy, if you find that you need the support of cosmetics to be more confident and avoid stress during pregnancy, you can use cosmetics. But always remember, those cosmetics must have a completely natural origin.
>>> Related posts: How to Whiten Face Without Cosmetics - 9 daily skin care habits to help whiten face without using cosmetics.
Clinical studies have shown that lauric acid present in coconut oil has the ability to prevent bacteria that cause acne to spread on the skin, thereby fighting fungus and reducing inflammation caused by acne. Moreover, Lauric Acid also helps to reduce the aging process of skin cells, helps balance pH and maintain maximum moisture for the skin. This explains the great effect of coconut oil on skin care, especially in the prevention of stretch marks in pregnant women.
And instead of using facial cleansers to remove dirt from the skin, pregnant women can use rice water to clean. At this stage, always remember that skin care is to maintain a balanced skin, to keep the skin "calm" before the effects from within, so only simple but highly effective products should be used.
However, when switching to organic cosmetics, you must make sure that they have been tested and certified for quality. Consult an obstetrician to help you use cosmetics safely. In case of pregnancy with acne, you can refer to the article: Acne Skin Care During Pregnancy.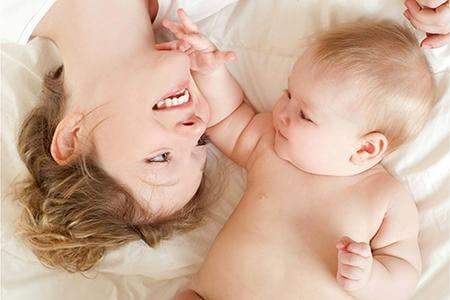 Cosmetics to avoid during pregnancy
Cosmetics promise to bring us many things. But during pregnancy, using cosmetics containing chemicals and heavy metals affects not only the fetus but also the mother's skin.
The fetus will be malformed when it is loaded with too little or too much Vitamin A in the form of Tretinoin or Isotretinoin found in the ingredients of acne treatment cosmetics.
Parabens are common in makeup products, moisturizers, shampoos, shower gels, etc. will cause hormonal imbalance, increase the risk of breast cancer and change the sex of the fetus.
DEA, including cocamide DEA and lauramide DEA is found in facial cleansers, shower gels, shampoos, insecticides, mascaras, powders, etc., when absorbed in the skin, causes skin irritation and inflammatory skin diseases. If used regularly will increase the possibility of colon and kidney cancer. Perfumes, cosmetics, deodorants, etc. contain many synthetic fragrances that easily lead to worsening asthma in children.
Related posts: Recognizing Skin Allergies to Cosmetics and Treatments The basic signs that your skin is allergic to cosmetics.
Some of the above information hopefully has provided more useful knowledge for you. Wishing you good health, always radiant and young!
See More About News – Beauty Secrets By Miss Tram - Natural Beauty Center:
Is Regular Avocado Mask Good For You?
The Secret to the Most Effective Fresh Milk Potato Mask