Oily Not only causes unpleasant oil shine, but also causes bacteria under pores accumulate more. Without proper care, oily skin is prone to acne, Deep brown and signs of premature aging appear. So how do we help our skin really healthy from the inside? Some kind of anti aging mask for oily skin Below will bring you the secret of effectiveness completely from nature.
Characteristics of oily skin
Oily This is a phenomenon where the sebaceous glands under the pores are overactive normally, then the excess oil will be released on the skin, causing a shiny condition. People with oily skin type are easy to recognize, just touching the skin will immediately feel the greasiness.
Oily skin has the advantage of secreting natural oils to moisturize the skin, slowing down the appearance of wrinkles than dry skin. However, due to excessive sebum secretion, owners of this skin are also prone to problems such as:
Skin is prone to sunburn, easily forming dull and rough spots

Bacteria accumulate under the pores causing inflammation, pimples

Difficulty in applying makeup

Skin is always in a greasy, unsightly condition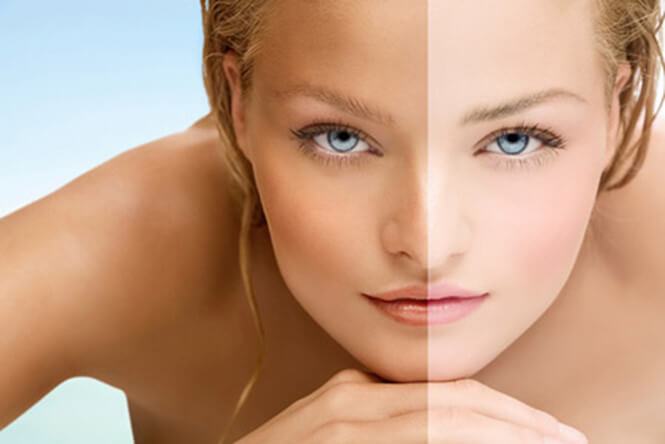 Not only that, oily skin is also a type of skin with a high ability to aging due to the consequences of inflammatory acne, weather effects, .. Therefore, you need to have the right care regimen to keep your skin healthy Effectively controls excess sebum. But first you have to determine what type of skin you have, then we can apply reasonable methods.
Many of you, when you hear about oily skin, think that only one skin type is due to an excess of moisture. However, in fact, oily skin is divided into 3 cases:
Oily skin due to increased sebum secretion: in this case the skin is always in a shiny state, but the pores are large and prone to inflammatory acne.

Oily skin due to ineffective secretion of glands: due to frequent clogged pores (dirt, cosmetic residue) leading to sebum accumulation, the skin becomes rough, looks very hard.

Oily skin due to lack of moisture: if the skin is too dry, it will stimulate the secretion of more sebum to enhance moisture for the skin.
In order to effectively control the amount of oil on the skin, to keep the skin healthy and beautiful, in addition to a healthy diet, you need to use a gentle face milk that can deep clean, replenish water for the skin. Not only that, work hard on masks from nature, the skin will be more and more beautiful and anti-aging effectively.
>>> Related posts: Can Oily Skin Wear a Fruit Mask? - 7 fruit mask recipes specifically for oily skin.
Which mask has anti-aging ability for oily skin?
Oily skin wants to be really healthy, prevent the signs of time, try applying the following masks. This is a simple mask recipe, easy to find natural ingredients, and a quick way to make it at home.
1. Honey and Lemon Anti-Aging Mask for Oily Skin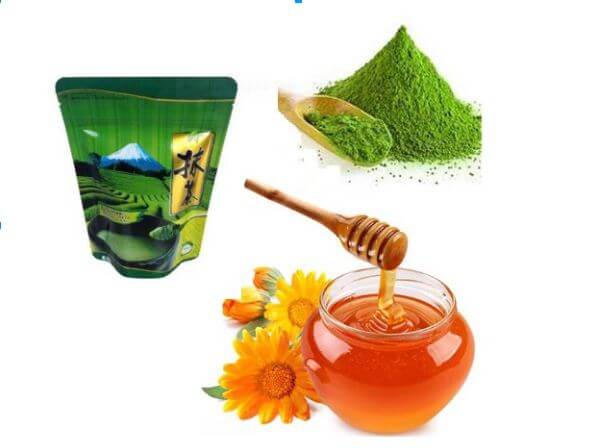 Lemon and honey are not first, but also second in the list of natural beauty ingredients. Lemon contains a large amount of Vitamin C, has the ability to control excess oil, gentle antibacterial as well as fade pigmentation on the skin. Not only that, Vitamin C is also recognized by scientists for its anti-aging ability, preventing bad free radicals from developing.
Honey contains up to 200 different nutrients (Vitamins, Amino Acids, Organic Acids, minerals and other nutrients), which have antioxidant effects, tighten pores and reduce inflammation on the skin.
When these two ingredients are combined together, oily skin will immediately have a great anti-aging mask. If you want the right lemon and honey mask, do the following:
Mix a teaspoon of raw honey with a teaspoon of lemon juice and apply it evenly on your face. We gently massage this mixture into the skin, then lie down and relax for 10 minutes before using water to wash it off. Use 1-2 times a week, the skin will be clean, smooth, bright, reduce dark spots and wrinkles effectively.
>>> Related posts: Facial Mask For Oily Skin The cause of oily skin is prone to acne and 4 safe and effective natural mask recipes.
2. Anti-aging mask for oily skin from yogurt and strawberries da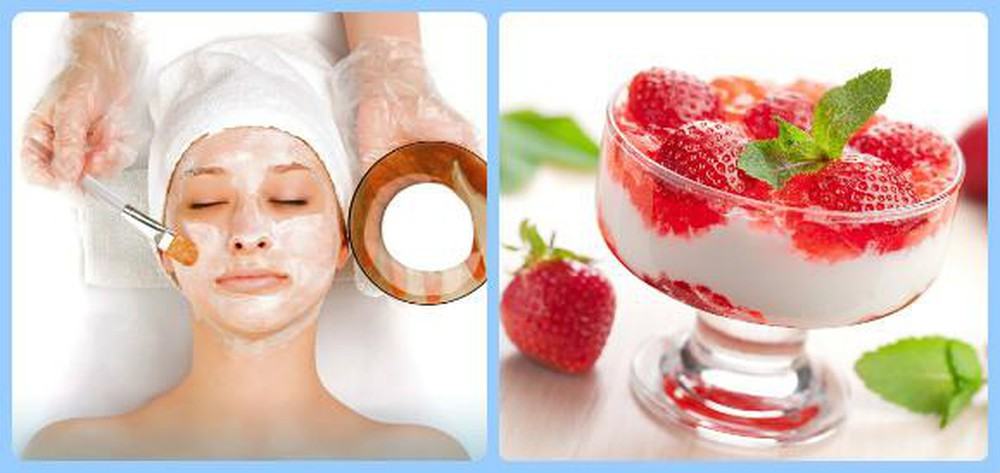 Yogurt and strawberries are not only an attractive dish but also have great skin care effects. Yogurt also retains many elements such as Vitamin A, Vitamin E, Calcium and Iron, so it is very good for the skin. Not only that, the lactic acid in milk will form a safe barrier on the skin, preventing harmful bacteria from entering, stimulating the skin's self-healing mechanism as well as limiting signs of aging.
Strawberries contain Vitamin C, on the one hand, controlling sebum, effectively removing dirt under the skin, on the other hand, adding antioxidants Flavonoid and Anthocyanine to the skin, keeping the skin smooth and youthful.
The recipe for a strawberry and fresh milk mask is as follows:
Puree strawberries and mix with unsweetened yogurt, apply this mask mixture on your face for about 15-20 minutes. Then use warm water to wash your face. Use 1-2 times a week for best results.
>>> Related posts: Notes When Using Oatmeal As a Mask - Experience with oat masks for optimal effectiveness.
3. Anti-aging mask for oily skin from green tea
Green tea contains many excellent antioxidant components such as Polyphenols, EGCG and Tocopherols. Therefore, green tea is trusted in both health and beauty care of women. Thanks to green tea, girls with oily skin no longer have to worry about excess oil clogging pores and causing pimples. Not only that, the anti-aging compounds found in this natural ingredient will help your skin become brighter and smoother, minimizing damage from the sun or other environmental factors on the skin.
For green tea to work, you can create a mask with other ingredients such as rice bran powder, yogurt or simply apply a mask mixture from green tea powder to your skin. After relaxing for about 15-20 minutes, we use warm water to wash the face and you will feel great things on your skin.
Try to apply mask recipes that Miss Tram - Natural Beauty Center Share it here for your skin. Believe that, with these natural secrets, oily skin will be healthier and more beautiful, effectively repelling the signs of time.
See More About News – Beauty Secrets By Miss Tram - Natural Beauty Center:
Explaining Why Spraying Eyebrows Itchy
Tips To Remove Whiteheads At Home