Beautify eyebrows with only a few hundred thousand why?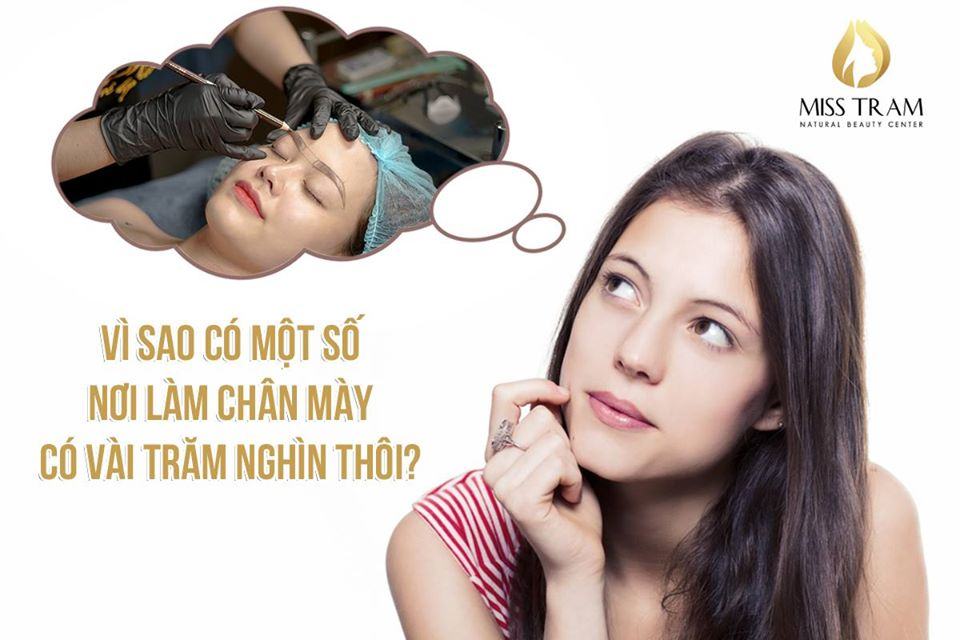 Well, financial questions are welcome questions. And Miss Tram is very happy to have the opportunity to share this problem with everyone. As we all know, in different methods of making eyebrows (or lips) have different prices. In addition, in each method, depending on the quality of the ink, the quality of the specialist, the cost of implementation will not be the same.
And grandparents keep reminding their children and grandchildren that "you get what you pay for" there is no surplus. Doing it once is difficult, the first time making eyebrows will be easy, fast and beautiful, but if you don't do it well, it takes a lot more time and money to fix it again and again.
Miss Tram frankly shared that, Miss Tram - Natural Beauty Center as well as other reputable cosmetology centers have carefully considered the price along with the quality. Prices are variable, quality is variable. The rest of the choice is up to the customer.
Hope everyone is beautiful and safe.
With Miss Tram - Natural Beauty Center Some Questions Answered Other:
Do Lips Come Back Do You Need Any Diet Or Rest
In Vietnam Less than 2 Months Is it Time to Make Beautiful Lips
What Method Should You Do With Your Eyebrow Shape With Head But Missing Tail?