"Clean Scars - Bright and Smooth Skin"is the wish of those who are unfortunate enough to encounter the situation pitted scars on the face. And to beat pitted scars from mild to severe cases, we need to keep in mind the following 5 important notes to make the treatment process go smoothly!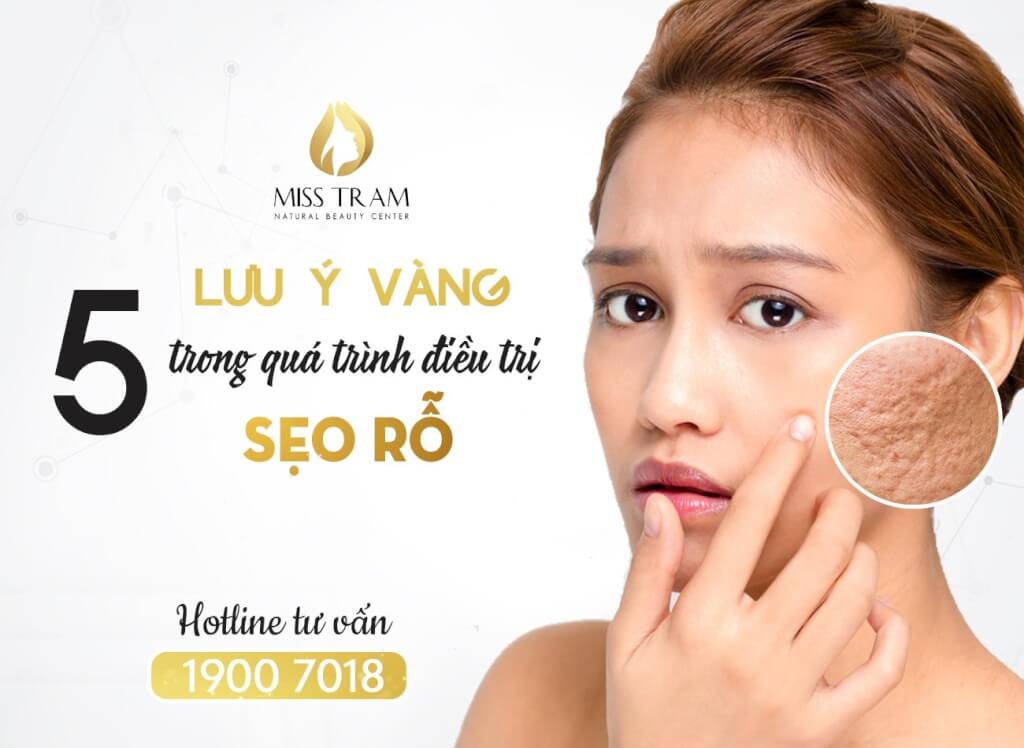 Important Notes When Treating Pimples
Early detection and prompt treatment
pitted scars When it first appears is a golden time for treatment because it can take advantage of the body's natural collagen production to help fill scars more quickly. For the case of long-term scars, the ability to increase collagen is less, so the treatment can take a long time.
Choose a reputable, quality address.
Treat pitted scars is one of the "difficult cases" during treatment, so you must choose a reputable, quality, and skilled KTV address to avoid losing money.
Correct treatment schedule, appointment schedule
Right course, appointment schedule will help your recovery process go faster. Currently, a number of scar treatment methods are chosen by many people such as Scar bottom dissection, needle roller, Fractional CO2 Laser… The follow-up examination and treatment for the next time on time is very important, helping the skin regenerate better and heal faster.
Careful post-treatment care, strictly according to instructions.
After-treatment care also accounts for 50% of the success of healing pitted scars, you need to follow the instructions of the KTV, from the stage of eating foods, skin care to the way to go. live daily activities ... to quickly regenerate and smooth skin.
Stay calm, don't be impatient, keep your mind relaxed, avoid stress.
No matter which course or method you choose, it takes time to act on the pitted scar area, there are some customers who are impatient and often worry about why they won't heal quickly, which leads to stress. , stress and sometimes using cosmetics that are not part of the treatment regimen leads to undesirable results.
Above are 5 golden notes to help you have more motivation, determination and perseverance in the treatment of pitted scars to help find smooth, bright skin. Contact Miss Tram immediately for advice!
You are viewing the article Notes When Treating Pimples favorites in the category Q&A Miss Tram at the website Miss Tram Spa. Any comments - reviews please send directly to Email: teamcrmmisstram@gmail.com or comment right below the article. Don't forget to follow us for more good articles in the same category and share it with everyone you know!