The skin is an extremely sensitive part to external stimuli. In particular, factors such as climate, temperature, and humidity of different seasons will also cause the skin to have certain changes. Therefore, at the change of seasons, you need to pay attention to the small reactions on the skin to have the most suitable changes.
And in the warm sunny days of early spring, Miss Tram - Natural Beauty Center would like to share the notes that should not be missed to have a beautiful healthy skin!
Notes When Skin Care In Spring Shouldn't Be Missed
1. Use a milder moisturizer
While winter you need to invest in creams with high moisturizing ingredients, when the weather starts to turn spring, you need to change.I switched to a lighter cream line. Because with the warm weather in spring, your face will start to produce more oil – this is not suitable for thick skin care. It's best to choose a lotion or milk lotion line - these two types easily penetrate the skin without leaving any excess oil.
In particular, one thing to keep in mind when taking care of your skin in humid weather is that you should patiently wait for each layer of cream (such as: toner, serum, special treatment, moisturizer ...) Absorb into the skin for a few minutes and then apply the next layer of cream.
2. Pay attention to the sun protection index
Besides changing the cream, you should also pay attention to increasing the SPF of the sunscreen. The reason is that in the spring, the intensity of UV rays is getting thicker and thicker, and the sun is also starting to be harsh. Therefore, instead of using sunscreen lines with moisturizing functions, you should use sunscreen lines with SPF always > 30.
+ Note: Men's Skin Care Guide
3. Clean out the makeup closet
If in winter, beauty believers prefer to choose cold makeup and often use moisturizing foundation, when the weather starts to warm up, you need to switch to other foundation lines that are more suitable for your skin, to avoid causing problems. clog pores and stimulate the skin to produce excess oil.
Besides, you should also pay attention to the expiry date of all makeup products. By using expired cosmetics or for too long, their quality will be significantly reduced. So, the warm sunny days of early spring are the right time to clean and refresh your makeup cabinet.
4. Change shampoo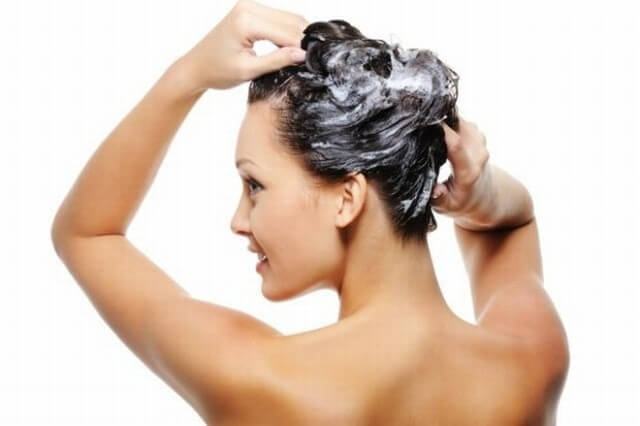 The air in winter will make your scalp often appear dandruff. Having a scalp with dandruff will make your hair often sticky, and this affects quite a lot on the skin of your face.
Therefore, when the temperature and humidity start to increase, you should consider changing the line of special anti-dandruff shampoos to both clean the scalp and not affect the skin of the face.
5. Always carry a cotton pad with you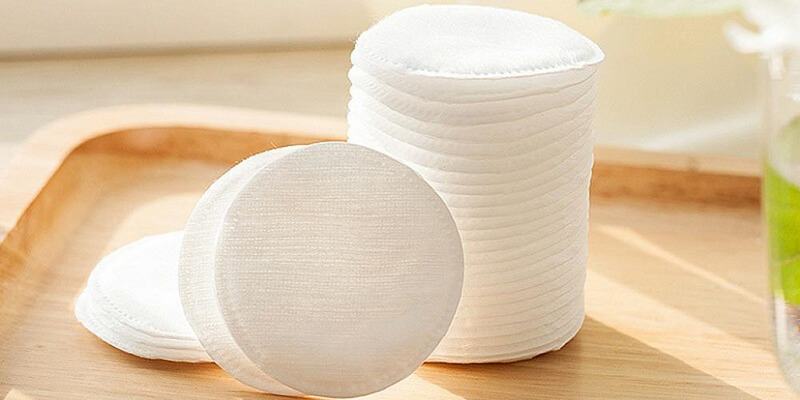 The air in spring is quite erratic, neither too hot nor too cold, so bacteria are easy to grow. Therefore, instead of wiping your face with paper towels, face towels, or wet towels, you should use cotton pads to ensure dryness and safety, to avoid bacteria penetrating the skin.
+ Note: Skin Care Tips When You Have To Stay Up Late
6. Eat a lot of green vegetables
Spring is the season of Tet reunion. Therefore, regularly eating delicious dishes, greasy foods or all-night parties is inevitable. This will make your skin quickly dull and prone to annoying acne spots.
Therefore, to balance nutrients as well as prevent acne problems, you need to add a lot of green vegetables to the remaining menu of the day. Besides, make sure to always provide enough water every day to maintain moisture on the skin.
7. Boost your skin care products with vitamin C
The use of skin care products containing vitamin C not only helps your skin white and radiant in the spring days. But they also help prevent negative effects from the outside in a very effective way. Therefore, invest in skin care products such as serum C, or moisturizing products containing this vitamin.
+ Note: Skin Care Process After Squeezing Acne
8. Reduce the frequency of exfoliating
Dry skin in winter will cause dead cells to quickly appear on the face. Therefore, you will regularly perform this skin cleansing step 2-3 times a week.
However, when the weather is warmer in the spring, you should not be too careful in removing dead cells, but just do it gently and regularly 1-2 times a week. Because at this time, the density of your dead cells will be greatly reduced compared to winter.
The above are the share of Miss Tram - Natural Beauty Center about the notes on effective skin care in spring. The change of climate, temperature and humidity each season will cause the skin to have different care requirements. Therefore, you need to have flexible changes in the selection and use of cosmetics. Hope the above sharing will be useful to you. Wish you always have the most beautiful healthy skin!
See More About News – Beauty Secrets By Miss Tram - Natural Beauty Center:
10 Tips for Lip Care When It's Cold
30 Foods That Help Brighten Skini
15 Effective Ways To Treat Acne At Home From Natural Ingredients