SKIN CARE FOR OIL, SENSITIVE, NON-PIG, WRINKLE SKIN: OSNW
"Facial skin is often red or acne-prone. ..don't know any anti-aging products that won't irritate sensitive skin.."
– ABOUT YOUR SKIN
This skin type often suffers from flushing and rosacea, and wrinkles are a common consequence of sun damage.
– DO NOT TAKE HEAT, MUST NOT BE CORRECTED
You always get sunburned with moderate or heavy sun exposure. Many OSNWs have wrinkles, redness, and rosacea resulting from a combination of poor genetics and toxic lifestyle habits. For you, avoiding the sun is a must.
Note: WHAT ACNE TREATMENT IS YOUR SKIN GOOD?
* Why?
Well-pigmented skin types such as Asians, Indians, and Spaniards also do not dare to face the tropical sun. That's why they stay indoors on hot days. Meanwhile, the foolish Brits (and other pigment-deficient OSNWs) decide to face it and harm themselves.
Since there's less melanin to protect the skin, you're in for trouble as a result. It's not recommended that everyone tan, but when people with pigmented skin have tanned, they at least have a chance to work in the sun. They can start with short periods of sun exposure at times of the day when the sun is less harmful (before ten in the morning and after four in the afternoon). Then, when their skin pigmentation becomes active, it creates a layer of protection as they spend longer in the sun.
But most OSNWs lack both genes and knowledge about tanning. After a year of working at desks, they rushed to the sea like moths, thinking they needed to make up for the time they had withered in the office. But instead, pale, unpigmented OSNW skin is sunburned and red. One or more sunburns will lead to non-pigmented cell carcinoma and annoying wrinkles.
Some tanned people believe that the sun is good for their skin and improves their acne problems. That's not right. It has been shown that UV rays change the skin's natural oils, leading to an increase in the number of blackheads. Many studies also show that the incidence of acne is higher during the summer months.
Footnotes: Specializing in the Treatment of Pimples - Pimples
– Red Caviar
Another important reason why using sunscreen becomes a daily habit is that sun exposure causes blood vessels to dilate, leading to symptoms of rosacea such as flushing or redness of the skin.
This happens because sun exposure reduces collagen (an important element of blood vessel walls) more quickly, weakening the supporting structures around blood vessels.
In fact, medical evidence indicates that many cases of rosacea are caused by sun damage.
* What is rosacea?
Four common symptoms of rosacea:
1. Frequent facial redness or flushes
2. Acne, nodules, pustules
3. The blood vessels on the face are clearly visible
4. Oil-secreting glands (sebaceous glands) enlarge, making the nose big and red.
You may have one or several symptoms at the same time. Each symptom requires its own treatment. But having one symptom doesn't mean you'll have the rest. If you suffer from any of these symptoms, it is better to seek help right away, as early treatment prevents rosacea from developing to a later stage.
Later stages of the disease can occur and you should take precautions. One of the most famous rosacea patients in the world is comedian WC Fields. The bulbous nose (red and large) contributes to the humor, but it's actually a symptom of rosacea. The disease is treatable, but it's best to take precautions.
Note: Natural Rejuvenation Without Surgical Intervention
– A CLOSE OF YOUR SKIN
It's a headache to have rosacea. Many studies show that people with rosacea often lack confidence. When rosacea appears, people often want to cover it up. But if you do, it's better to face reality and get treatment.
While not everyone with OSNW skin has rosacea, if you have rosacea with any of these symptoms, treatment guidelines will help.
If your skin is OSNW and has rosacea, you may have the following symptoms:
– Red face or flushing episodes
– The pink skins
– Hard to tan, often sunburned
– Acne
- Oily facial skin
– Large pores
– Red spots on the face or patches of pink scales, especially around the nose
– Visible red or blue blood vessels
– Acne, hot skin, red skin, numbness when reacting to skin care products
– Small lumps that are high and concave in the middle, yellow or the same color of the skin (enlarged oil-secreting glands, also known as sebaceous gland enlargement)
- Big nose
- Wrinkles, wrinkles between the eyes or crow's feet around the eyes
Increased risk of non-melanoma cell carcinoma (cancer of the cells of the epidermis)
Note: Laser blackhead treatment gives high results
– YOUR SKIN CARE HISTORY
Before the age of thirty, acne was the biggest problem facing OSNW. The ominous teenage skin problems pass with time, and many people tolerate them.
But at the age of thirty, the situation becomes difficult because then the sebaceous glands reach their largest size, producing more oil.
Some products can make this problem worse, as sensitive skin reacts to many ingredients in skin care products.
People with OSNW skin over the age of 40 can still experience acne or rosacea. Plus, in your thirties, forties, sometimes even in your twenties, wrinkles start to appear. That could be the worst.
The good news is that acne-causing oils tend to decrease in women in their forties and fifties due to menopause, gentlemen, your skin's oil glands won't drop until you're eighty.
Note: Following a daily skin care regimen and completely avoiding the sun will help prevent the worst of your skin problems. Tips for finding what works for you and not wasting money on expensive skin care products. Instead, the right therapies make a big difference.
Note: Beat Acne With Micro-Stimulation Technology Combined with Esoteric Oriental Medicine
– DAILY SKIN CARE
Your first concern is oil and redness, along with visible blood vessels on your face.
Therefore, you need products that are non-irritating ‒ anti-inflammatory to limit acne and redness. You may have tried products that are advertised as "for sensitive skin," but find that they are still irritating or too oily, because many products for sensitive skin are more suitable for people with dry skin.
Whether you suffer from rosacea or acne ‒ simply understand red skin, acne, facial numbness, rash ‒ or not, the two skin care regimens in this section will help you, and should be. is performed daily.
Note: Treating Acne at the Root At Miss Tram After Acne Recurrence
1. MODE FOR BREATHING SKIN
Morning and evening you should use products containing anti-inflammatory ingredients or benzoyl peroxide, they help solve the problem of acne.
Products containing salicylic acid are also a good choice. If your skin is mildly oily, you can use a moisturizer, in which case choose a product that contains anti-inflammatory ingredients. If your O/D score is high (>35) and your skin looks greasy, skip this step.
In the evening, use a cleanser to gently remove makeup. Then, you should apply a light night serum or a mask, lotion, or gel containing anti-inflammatory ingredients. To prevent wrinkles, you should use an anti-aging serum in the morning and a retinol product in the evening.
- Wash your face
Never use toner as it can increase the flushing with your skin type.
If you have an average S/R score (25-33) and acne is the main problem, you can use an exfoliating scrub (Scrub), but no more than two or three times a week and be very gentle to avoid stimulate inflammation.
Do not use an exfoliator if your S/R score is >= 33 or if you have redness and rosacea. You can use a foaming cleanser, and choose a product that solves your main skin problem.
For example, if you have acne, choose an acne cleanser, if you have rosacea, look for a cleanser that improves redness like Aveeno Ultra-Calming Foaming Cleanser.
Note: What should I eat to get rid of hormonal acne?
- Moisturizing products
Moisturizing products are not necessary for most oily skin types. However, OSNW's primary concern is redness and wrinkles, which are often addressed with moisturizing products.
This chapter will introduce beneficial products as well as warn you to stay away from products that are not good for your sensitive skin. If skin is too oily (O/D>34), use serum, solution or lotion.
The product contains anti-inflammatory ingredients that can both be used to treat redness while soothing the skin, preventing flushing and reducing skin sensitivity. Once the redness subsides, you can prevent wrinkles by using moisturizers and antioxidant serums.
To prevent wrinkles, many OSNWs use anti-aging products, but they may contain raw ingredients such as fruit acids or other active ingredients that irritate the skin, cause acne, hot flashes, or redness.
Instead, you should use moisturizers and antioxidant serums, as they have the ability to prevent wrinkles and other signs of aging. In addition, you need to increase your intake of foods rich in antioxidants and take supplements.
Since you're not using a toner, a serum (or some sort of moisturizer) is ideal for OSNW skin. Serums contain active ingredients in higher concentrations that penetrate better into the skin to eliminate wrinkles. But beware of ingredients that cause inflammation. The trick is to create a cocktail that combines anti-wrinkle ingredients with ingredients that soothe skin irritation.
Strong antioxidants like green tea are usually more concentrated in serums and also stay on the skin longer than cleansers. Packed in a dropper bottle, the serum is more concentrated than other products. You just need to put a few drops and rub it all over your face.
In the future, some existing moisturizers are being developed to contain higher levels of active ingredients, however the price will be relatively expensive. Antioxidants help prevent wrinkles, and prescription retinol or retinoids are chosen by many people over the age of thirty to help get rid of existing wrinkles.
Note: The easiest way to treat blackheads on the nose
- Eye cream
Eye cream is not always necessary. Usually, take your regular facial care product and apply it around the eye area. However, if you prefer a separate eye cream, you can find and apply them before applying your moisturizer.
- Mask
Apply a mask when you are suffering from acne or redness. Or else use it once or twice a week.
- BUY PRODUCT
Expand your product selection by reading product labels to identify its ingredients, so you can choose beneficial ingredients, avoiding those that are irritating, inflammatory, or oily.
* Taboo ingredient for many OSNW skin types: Benzoyl Peroxide
Benzoyl peroxide (BP) is one of the most popular topical preparations for treating acne. It helps kill bacteria and reduce oil. Although good, it can cause redness, numbness, and heat in OSNW sensitive skin. However, not all OSNWs have this problem and many people with acne are well suited to this ingredient.
People with low S/R scores (30-34) can take benzoyl peroxide. You can also use a product like Proactiv Repairing Lotion because it contains a low concentration of BP (2,5% or less). Combining a product containing benzoyl peroxide with an anti-inflammatory product such as Cutanix Sensitive Skin Moisturizer can help you get the most out of benzoyl peroxide.
Note: Promotion of Exilis Technology Wrinkle Removal Package
- Sunscreen for your skin (Sunscreen)
Tanned skin is not for you. Yet many women still want to look like models, actresses, or people they see on TV with beautiful tans. Be yourself and use the best skin care regimen to enhance your value.
You need to wear sunscreen at all times, except at night. You should use a product with an SPF of 15 every day, and when going out or in the sun, use a sunscreen with an SPF of 45-60.
Apply sunscreen all over your face, neck, and chest every morning. For the best results, you should apply them after washing your face to reduce the amount of oil on the skin's surface. A lotion or gel sunscreen is better than a cream, because it makes the skin look oily. Powders containing sunscreen ingredients are also a good choice.
- Make up
Because talc helps control oil, compact powders, eyeshadows, and blushers absorb oil better and last longer.
According to the American Rosacea Association, mineral makeup can help people with rosacea because it doesn't irritate the skin and protects the skin naturally.
Although some companies claim that their makeup has sun protection, it is still recommended that you use mineral cosmetics after applying sunscreen to make sure you have enough SPF.
Note: Hormonal acne symptoms that you never knew
2. TREATMENTS FOR YOUR SKIN
If you have OSNW, your skin has three main problems: blushing, overactive oil glands, and wrinkles. The therapies I recommend will help you deal with these three problems. In your skin type, after the blood vessels dilate, they won't shrink back.
In the long term, IPL light treatment can help reduce wrinkles because it stimulates dermal fibroblasts to produce collagen.
At the beginning of treatment, IPL causes slight swelling of the skin, thereby temporarily tightening wrinkles and making the skin smoother. Future studies will indicate whether IPL has a long-term anti-wrinkle effect, but its effect in the treatment of facial redness and prominent blood vessels is already well established.
However, it should be noted that rosacea and the aging process continue despite IPL treatment. Therefore, there is a need for therapies for the future and prevention strategies for the present. Despite its ability to slow down aging and rosacea,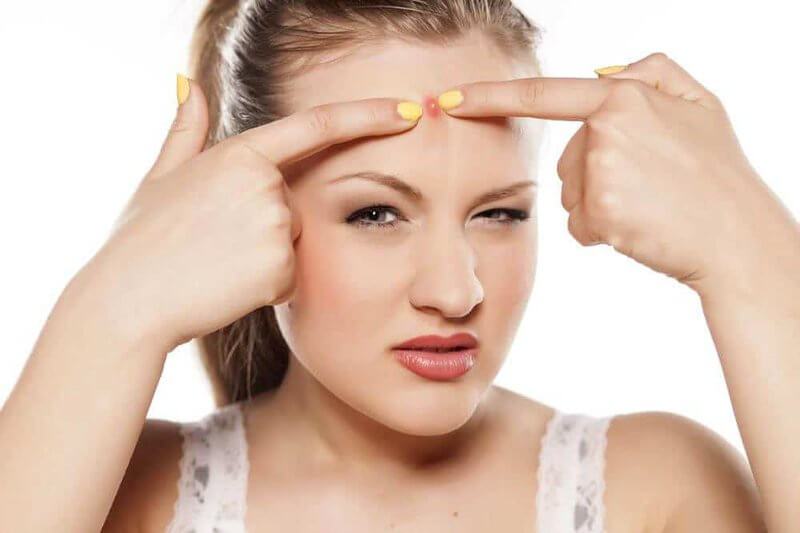 – IPL and other types of lasers for vascular treatment
One method for treating flushing, facial redness, prominent blood vessels and other symptoms of rosacea is to combine IPL with vascular lasers.
– Treatment of advanced rosacea
Most of the therapies introduced above are effective in treating dilated blood vessels. It takes two to five treatments for the blood vessels to disappear, and once gone, they won't resurface. Maintenance treatment every year is to eliminate the new ones that appear.
There are many different options for treating enlarged nose such as surgery, dermabrasion, and CO2 lasers. See and discuss with your doctor to choose the right method.
Note: How to treat acne under the chin is up to 90% effective at home
- Other therapies
You can access advanced cosmetic treatments in wrinkle removal such as Botox injections or skin tightening agents. Make sure you have reduced your rosacea or flushing. You should be cautious because during the treatment you will be prone to redness due to rubbing and use of numbing cream and cold cream. However, redness usually resolves in about twenty minutes.
Facial Cleansing Process
A – MAKEUP REMOVAL
1. Uses
– The basic skin cleansing routine every night is Double cleansing = Makeup remover + Facial cleanser.
- Remove makeup at the end of the day to help treat all acne-causing factors if they are still on the skin such as:
+ Make-up and sunscreen
+ Dirt, sebum
+ Excess skin care products
2. Classification
Depending on your skin type and thickness of makeup to choose the right makeup remover texture containing more oil or more water. If sorted by the decreasing degree of the percentage of oil present in the product, we will have an oil/wax > cream > milk > water makeup remover.
Note: How to treat calloused acne
2.1. Oil-based makeup remover
Cleansing Oil & Cleansing Balm
Distinguish:
Cleansing Oil has a liquid form because the main ingredients are liquid oils
Cleansing Balm is a thick wax with ingredients that are oils and substances with an oil-like lipid texture. When applied to the skin, the wax will also melt like oil.
Cleansing effect: Has the most powerful cleansing power among makeup removers, based on the principle that oil dissolves oil.
Recommended for: Oily skin, dry skin, aging skin, thick and heavy makeup.
Using:
Step 1: Take out the dry palm 1-2 times if it is a makeup remover and ½ teaspoon of yogurt / teaspoon if it is a makeup remover.
Step 2: Apply evenly to dry face and massage the oil with your hands for about 3-5 minutes.
Step 3: Wet hands and face so that the oil emulsifies into a liquid milk form, continue to massage for 1 minute
Step 4: Gently rinse with water.
Note: If not emulsified and washed off carefully, the excess oil left behind can become the cause of hidden acne.
2.2. Makeup remover with water and oil combination
Cleansing Cream & Cleansing Milk
Distinguish:
The cream is more oily, so it is thicker
Milk is more watery, so it is more liquid.
Cleansing effect: Because there is a blend of oil and water, it is quite gentle, the ability to remove makeup is not as strong as with oil-based makeup removers, but they still help remove makeup and wash away dust. Dirty insoluble in water.
Recommended for: Suitable for light makeup or sunscreen only, for all skin types, especially dry skin.
Using:
Step 1: Take a sufficient amount of cream or makeup remover on your hand
Step 2: Apply and massage evenly on dry face for 3-5 minutes
Step 3: Use a cotton pad or tissue to gently wipe off the cream/milk layer.
Step 4: Use a soft towel or sponge to absorb moisture to completely wipe the product on the skin.
Note: Causes and treatment of acne on cheeks
2.3. Water-based makeup remover
Cleansing Water
The main ingredient is water and other chemicals that have the ability to clean the skin. Many products use DRY ALCOHOL as a solvent to increase cleaning efficiency, causing dryness, aging -> do not use makeup removers containing a lot of alcohol.
The gentle, benign and safe water-based makeup remover mentioned in this lesson is Micellar Water.
Ingredients: Micellar Water is a water-based makeup remover containing spherical micelles (micellae) crystals, with a hydrophilic head and a hydrophobic tail that can dissolve in oil, so it is also known as an oil-loving tail.
How it works: When you soak a cotton pad with Micellar water and then wipe it on your face, sebum, dirt, and makeup (oil-soluble substances) will be caught in the "oil-loving" tail inside the micelle crystal, when wiping or washed off, the "hydrophilic" head helps everything wash away with the water. (This purple part when entering slidec just need to write the ingredients and the mechanism of action and then put the corresponding image in, no need for text, leave the whole text for easy understanding to redraw)
Cleansing effect: Has the ability to gently clean, remove sunscreen and common makeup. However, it does NOT completely clean waterproof and waterproof makeup products.
Recommended to use: Micellar Water is gentle, usually does not contain alcohol or fragrance, suitable for acne-prone, sensitive skin and those with little or no makeup.
Using:
Step 1: Pour the solution to wet the cotton pad.
Step 2: Hold the cotton pad on the areas to be removed for a few seconds and then gently wipe it off.
Step 3: Change another cotton pad, soak in makeup remover and continue wiping. Depending on the cleanliness / dirt of the face will have to use 2-5 cotton pads.
Step 4: When you see that the new cotton pad is still white and clean, it means that the face is completely clean.
3. When Should I Use Makeup Remover?
If you wear makeup or use sunscreen, you should remove makeup once a day in the evening (no need in the morning).
If you do not wear makeup, do not use sunscreen, you should still remove makeup 2-3 times a week to completely clean dirt under the skin.
Note: Where do hormonal acne usually grow?
B. EYE CLEANSER
1. Uses
Deeply cleanses the surface of the skin and removes remaining dirt and oil.
Do not expect too much from other advertised uses such as whitening, acne treatment, anti-aging, because the main use of srm is CLEANING, just pay attention to the cleaning effect and safety of the cleanser. just face.
The cleanser only stays on the skin for about 1 minute and then washes away, the nutrients do not have enough time to penetrate the skin and take effect.
The more it is advertised as having more uses, the more expensive it is. Many lines with affordable prices still do the job of facial cleansers well.
Note: Treat acne with turmeric and honey effectively
2. Classification
You see the ad and see a lot of facial cleanser lines classified as: white milk, acne milk, milk for dry skin, milk for oily skin, milk for combination skin, anti-aging milk... It's very confusing and headache. For example, if your skin is acne-prone, dry, and aging, what milk should you use? If classified as above, you will never know what is the direction for your skin.
In fact, cleansers are divided into 2 types: Foaming cleanser & Non-foaming cleanser.
Group 1: Foaming Cleanser
Identification: Available in cream, milk, soap bars or pre-made foams. When beaten with water to form white foam: FOAM form has thick foam like cotton; GEL form is less foamy and tiny like a bubble...
Mechanism of action: Using an electrolyte or soap (salt of fatty acids) to create foam to emulsify dirt and excess oil.
Skin cleansing effect: Very good (the higher the pH, the stronger the cleaning ability) High pH cleaning products easily cause transepidermal water loss, making the skin dry and tight, aging Only buy cleansers Foaming face has PH 5.0 – 6.5 (if skin is too oily, PH7.0 is still acceptable)
Recommended for: Acne, oily skin, large and easily clogged pores.
Group 2: Non-foam cleanser
Identification: There is an emulsion, a hydrophilic gel, when mixed with water, it does not form foam. Mechanism of action: no use of electrolytes or little use with a special ratio and design.
Clean by dissolving oil and dirt.
Cleansing effect: Inferior than foaming cleansers, but if you have used makeup remover before, it is still enough to clean the skin completely. Most have skin-friendly pH (5.0 to 5.5), clean Gentle, does not cause skin dryness or irritation, low risk of aging.
Recommended for: Dry skin, dehydrated skin, wrinkled (aging), sensitive, easily irritated skin
Note: The most effective hormonal acne treatment
3. When Should I Use Facial Cleanser?
It is recommended to wash your face with a cleanser twice a day: morning after waking up and at night (after makeup removal step - if any).
Do not use facial cleanser more than 2 times a day to avoid damage to the skin barrier.
You can use both types of cleanser: foaming type in the evening and non-foaming type in the morning (if the skin is not too sensitive to foaming agents).
C. Exfoliate ONLY
1. Uses
The top layer of the epidermis (the stratum corneum) is composed of dead cells that protect the skin. If the horny layer is lost or thinned, the skin will be very weak and vulnerable, but if too many layers of dead cells are piled up, the skin surface will be rough, dull, causing clogged pores, cause acne.
Exfoliating with a sufficient amount of time will help the skin to breathe, clean, smooth and brighter without making the skin thin or weak.
Note: Erase the nightmare called pitted scars
2. Classification
There are two types of exfoliation: physical (mechanical) exfoliation and chemical exfoliation.
2.1. Physical Exfoliation
- Mechanism of action: The most common way is to use grain powders, leaf powders or small particles (scrubs) to rub and remove dead cells on the surface of the skin.
For acne or weak skin, to avoid skin damage from rubbing, it is recommended to use physical exfoliants in the form of Peeling Gel instead of the Scrub (granule) form.
- How to use: After washing your face, pat dry with a towel and then take an appropriate amount of exfoliation on the palm of your hand, gently massage on the face for a few minutes, the dead cells will peel off and you will see. , then rinse with water.
2.2. Chemical Exfoliation
- Mechanism of action: Dissolving the "glue" that attaches skin cells to the surface of the skin with chemicals, digesting and removing dead or damaged cells, promoting the skin to produce new cells.
- How to use: Use as a special treatment, apply to the skin and do not wash off. After washing your face, use toner to balance the skin's pH, take an appropriate amount of chemical exfoliant, rub it all over your face or massage the skin to be treated, wait 1-1 minutes and then continue with skin care steps. rest.
There are 2 most common types of chemical exfoliants:
AHA (Alpha Hydroxy Acid): Works on the surface of the skin, treating problems such as wrinkled, rough, aging, pigmented skin, scarred or rough skin, acne-prone skin, small whiteheads .
BHA (Beta Hydroxy Acid): Works deep in pores, helps push dead cells and sebum deep under the pores to the surface of the skin, solving problems caused by clogged pores such as: oil oily, blackhead, acne, cystic acne, hidden acne…
Note: Where is the most effective treatment for pitted scars?
3. Which Exfoliant Should I Use?
All skin types should physically exfoliate 1-2 times a week
For skin with problems with acne, aging, pigmentation, you can consider using chemical exfoliants. Skins that do not have too many serious problems do not need to use it.
D. MASK (Mask)
Popular types of cleansing masks:
Exfoliating and brightening skin: Rice bran mask, oatmeal, bean powder, turmeric powder...
Absorb oil, clean pores: Mask of clay, young mud, egg white, ...
Skin detox (for those who live in a polluted environment or wear makeup): Effervescent masks, masks extracted from ingredients with anti-inflammatory properties such as green tea, tea tree, turmeric, Activated carbon, neem leaves…
The recommended time to apply the mask is 1-3 times a week, 10-20 minutes each time. Applying a mask for too long or too much can make the skin dry and thin.
Footnotes: Great trick to fly away acne bran on the nose
E – Rose Water (Toner)
1. Uses
Balance the pH of the skin
Removes microscopic stains that cleansers leave behind
Shrink pores
Oil control
Moisture balance is lost when washing face
As a bridge between the cleansing step and the skin care step, helping the nutrients in the skin care products to be easily absorbed and promoted.
2. Classification
| | | |
| --- | --- | --- |
| Toners containing 0-10% alcohol | Toners containing 10-20% alcohol | Toners containing 20-50% alcohol |
| Mainly water, humectants and natural essences have the main effect of hydrating, soothing and softening the skin, balancing the pH of the skin. The safest and most recommended. | Quite popular, especially cosmetic brands from the US, have the ability to deep clean pores (cleaner than 0% alcohol) but still keep the skin a certain moisture. | As a special line for acne-inflammatory skin, with high antiseptic effect and effective oil reduction in a short time, can cause dry and irritated skin, use only when directed by a dermatologist. |
Note: How to treat whiteheads for the most effective results?
3. Usage
Step 1: After washing your face, pat your face dry with a towel
Step 2: Absorb toner on cotton pad.
Step 3: Apply to face and wipe gently.
Step 4: Use your fingertips to gently pat the nutrients into the skin.
After the above article, what do you think? You have really understood your skin type right yet?
From theory to practice
Although Baumann's skin classification system is somewhat more specific and accurate in assessing skin, we should understand that this is only a systematic method from the perspective of four factors. factor, not a specific solution, is if your skin belongs to any group, you need to take care of your skin.
There are two issues to keep in mind:
• The skin on your face can have different characteristics, it is normal for the cheeks to be dry and the forehead to be oily. If the difference is small, that's okay, but if it's too big, maybe you should treat each skin area as different skin types and treat them separately.
Suppose in the above case, you can consider your cheek skin as DRNW and forehead skin as OSNT and then follow the corresponding regimen for example. The specific skin care is also reasonable to explain the spot treatment method, for example, if your skin has acne, where is it considered a special skin, only apply acne cream there. Just don't apply the whole face.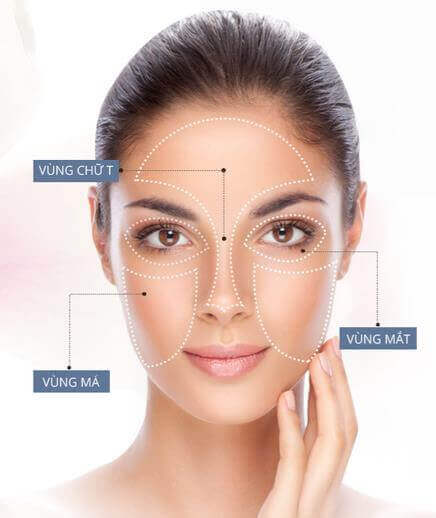 • Distinguishing skin type and skin condition: One of the dangerous mistakes of skin classification is the confusion between skin type and skin condition. Each person's skin type is fixed, but the skin condition is constantly changing depending on the environment and care.
For example, people with oily skin will have large pores and active sebum, this is a genetic factor, normal skincare will not be changed. However, in the dry winter, the person's skin becomes more balanced, even showing signs of dryness. In this case, the skin type is still fixed with the element of oily skin (Oily) but the weather fluctuations have caused the moisture on the skin's surface to change. The purpose of skincare is to overcome the disadvantages of the skin type through balancing the state of the skin. This means that even if you know your skin is oily, when the surface of your skin is dry, you need to change the appropriate moisturizing measure to bring the skin state back to balance.
See More Skin Types With Category Skin Classification: