OIL SKIN CARE, HEALTHY, NO PHARMACOLOGY, SAME: ORNT
"The biggest concern of skin types is oily skin. Should I use a moisturizer? How do I find a sunscreen that doesn't make my skin greasy?"
– ABOUT YOUR SKIN
Perfect, radiant and forever young. If your skin is ORNT skin type, you have "a skin that hits the jackpot" even though you may not know it. You rarely think about your skin. Taking care of your skin is easy and what's more, your skin always looks great. You don't understand the troubles of skin care. You don't think about spending a ton of money on treatments or plastic surgery. Honestly, if you have ORNT skin type, surprise and pride when you come to learn about your skin care.
Why? Because you have one of the easiest skin types to take care of.
In you, the combination of a good genetics and thoughtful skin care habits creates an age-defying complexion. Oily and tight skin protects your skin from the signs of aging while pigment-producing cells do not tend to create dark spots after injury or inflammation. If you are white, it may be difficult for you to tan, but so what? Having a youthful skin for a lifetime is better than exchanging for the temporary enjoyment of a tan.
Especially when you realize that tans promote aging. Unlike sensitive or dry skin, ORNT does not suffer from acne, redness, dark spots or dryness.
Note: WHAT ACNE TREATMENT IS YOUR SKIN GOOD?
– YOUR SKIN HISTORY
When you're young, your skin tends to be oily, but by the age of 40 you'll find your skin starts to become normal and less oily.
While others in their 40s struggle with dry skin, your skin is just as beautiful.
Some of you are proud of your skin, they pamper their skin with many lotions, good drinks, avoid the sun and don't smoke to maintain the beauty of their skin.
The other group did bad things like: smoking, sunbathing, not getting enough sleep, and using any kind of soap without thinking.
In this case, your skin is a testament to the power of good genes.
ORNTs of color do not suffer from the pathological ring of acne – dark spots like many other people of color.
While occasional cuts, traumas such as burns, scrapes or irritation can lead to temporary dark spots, this is so rare that it is not necessary to prevent dark spots in your daily skin care regimen. your day.
Black ORNTs may develop dark spots and temporarily turn pigmented skin due to hormonal changes that occur during pregnancy.
But don't worry, when the hormones return to normal after pregnancy, your skin will return to being non-pigmented.
Caucasian ORNTs do not have the same predisposition to hormone-related pigmentation as people of color.
– CLOSE OF YOUR SKIN
* ORNT skin may experience the following symptoms:
- Smooth and oily skin
- Less need for moisturizing
- Less wrinkles
– Makeup foundation is melted
– Large pores
- Blackhead
- Enlarged sebaceous glands (oil-secreting glands)
– Rarely get acne
Skin cancer (see below for signs of the disease)
Genes determine how much pigment (melanin) your skin produces.
Most non-pigmented skin types produce less melanin than pigmented skin types.
And in non-pigmented skin like ORNT, whites have less melanin than blacks. Increased melanin reduces the risk of skin cancer, less melanin reduces the skin's protection from the destructive effects of sunlight.
That's why white ORNTs are more prone to skin cancer than black ORNTs. Do your own self-exams and see a dermatologist periodically.
Footnotes: Specializing in the Treatment of Pimples - Pimples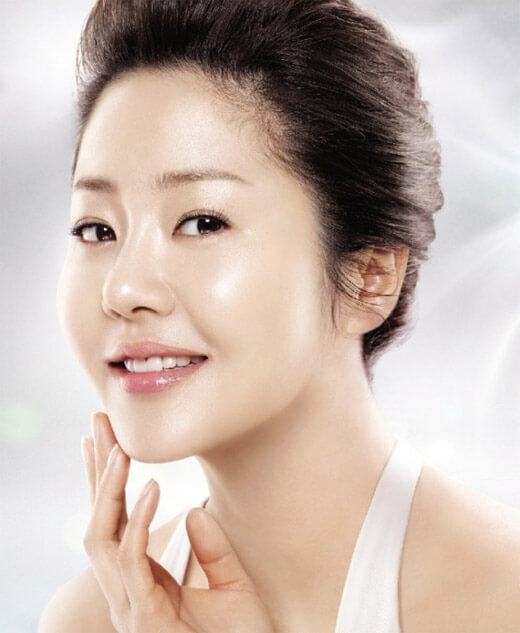 – HOW DO GENES CONTROL AGING?
Genes regulate the production of collagen, elastin and important proteins, which play a key role in creating firmness and elasticity of the skin.
Many skin care products contain these ingredients and are advertised as effective when applied topically.
But there are no research papers on those claims, nor are they credible.
Many cosmetic companies are also trying to capitalize on the growing science of aging to create skin care products based on genetic testing.
However, at the moment we still don't know how to use scientific research to create effective products.
Probably have to wait another ten to twenty years.
For now, the promise of personalized gene therapy is just a clever advertising way to sell old ingredients at a higher price.
Until we know clearly how to create the genetic factors to make the skin beautiful, let's first invest in your future by following the healthy living habits that we have discussed. know.
Most people wonder, "What will I be like when I get old?". While the questionnaire in this book is fully predictive, there are a few things that are easy to see and can prove your skin looks beautiful as you age, and what you should do to keep your skin youthful. skin.
For people with tight, wrinkle-free skin, genes play a key role.
To confirm this, you can see your mother, grandmother or relatives when they are old, their skin is beautiful and they look younger than people of the same age.
ORPT patients often say, "In the house, behind my mother. My mother and grandmother both have beautiful skin", or: "My grandmother tells everyone she is 60 years old and everyone believes that, when in fact she is 75 years old."
Strengthen your foundation with healthy skin habits like avoiding sun exposure.
Don't undermine a good foundation by doing bad things like: tan, smoke, or get tanned with artificial UVA rays.
People with good genes are more likely to get wrinkles if they live bad habits.
Be empathetic with other skin types because your skin is not universal. Don't expect your children, guests, or spouse to use skin care products indiscriminately and casually like you.
– How to take care of your skin in the best way?
Except for oily skin, you don't need to do anything special and remember to use sunscreen.
Note: Natural Rejuvenation Without Surgical Intervention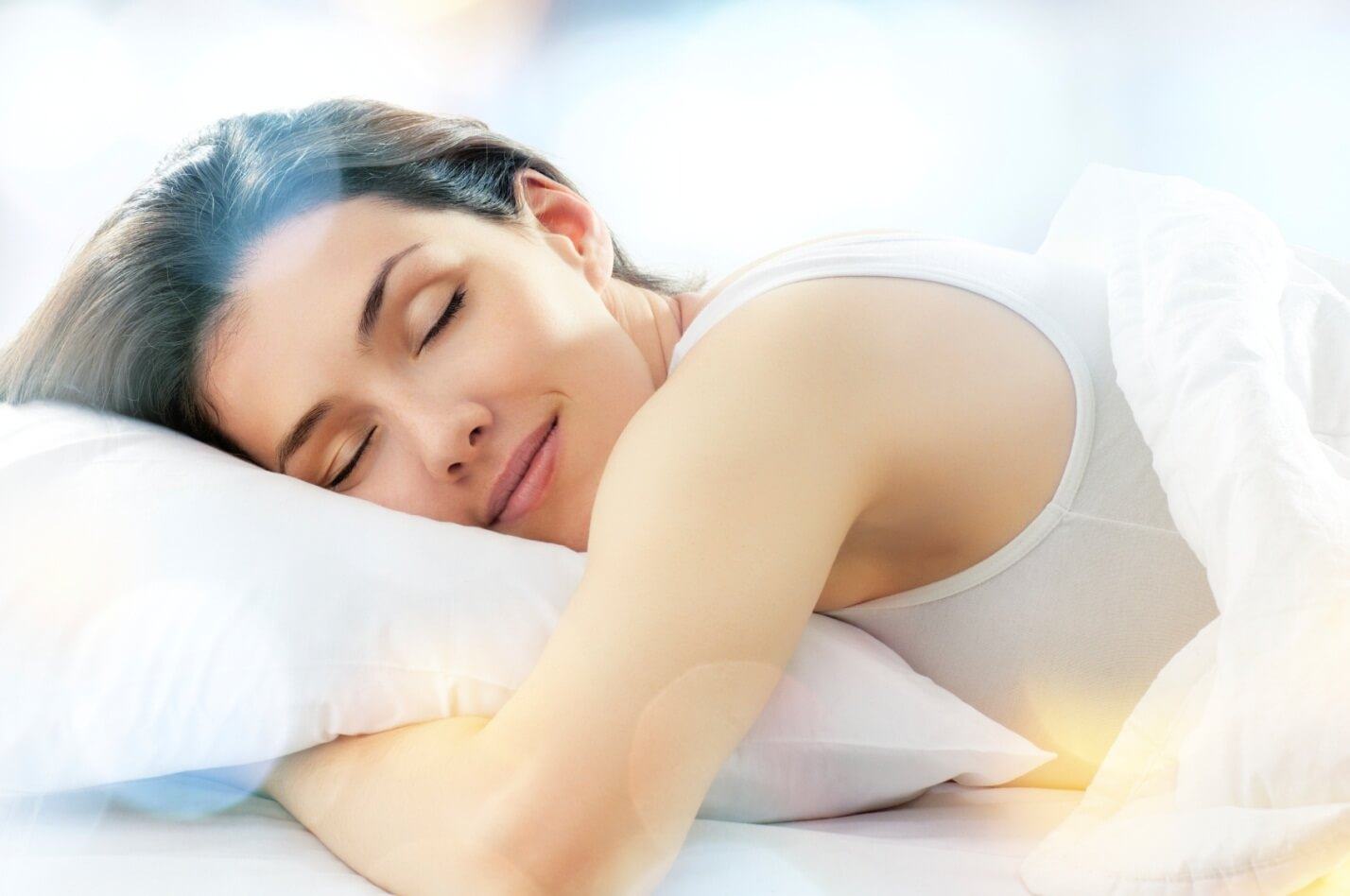 – YOUR BASIC SKIN CARE STRATEGY
If your skin produces a lot of oil, use the oil-control products that I recommend.
If you are prone to blackheads, prevent them with a prescription retinoid. Use powder instead of foundation when possible. Don't be fooled into spending money on anti-aging products like toners, serums, and night creams because you don't need them.
Since your skin is healthy, you can feel free to try the products. You can tolerate creams that contain fragrances, preservatives, and all sorts of other ingredients.
Facial massage could be a great treatment for you, even if the masseuse uses products that may irritate the skin.
Note: While the combination of good genetics and proper skin care regimen gives you youthful skin, always remember to fortify them and prevent cancer by taking care of your skin and avoiding excessive sun exposure.
Footnotes: 3 types of egg mask savior for oily skin
– DAILY SKIN CARE
The purpose of a skin care regimen is to address oily skin with products that contain oil-absorbing ingredients or ingredients that reduce excessive oil production.
Unfortunately, there are not many products that can completely and permanently reduce the skin's oil production.
Therefore, external oil control is still key. A daily skin care regimen will also help treat and prevent enlarged pores, blackheads, and breakouts.
First, go through the entire care regimen and then choose the products I recommend that you need later in the chapter.
After using this regimen for two months and you still have occasional problems with acne, then you need to see a dermatologist to prescribe a retinoid.
Since ORNT is the easiest skin type to care for, a one-stage regimen designed to reduce oil production can help treat and prevent breakouts and minimize pores.
The products you use will also absorb excess oil and reduce shine.
Note: 5 great masks for oily skin from green tea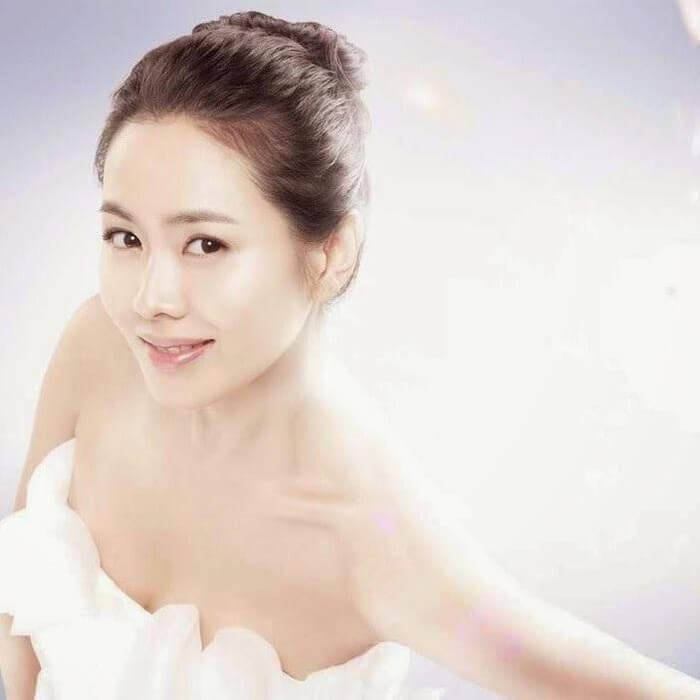 DAILY SKIN CARE
1. CARE MODE
In the morning, wash your face with the cleanser I recommend, then apply an oil-control product.
If you have an O/D score ≥35, you can use an oil-free foundation or powder that contains SPF.
Remember to use products with a minimum SPF of 15. Everyone needs sun protection. You can also bring oil blotting paper to use when needed.
In the evening, wash your face with a cleanser, then use an exfoliating scrub, 2-3 times a week.
Next, use a product containing retinol to help reduce oil production.
- Cleanser
To control your skin's oil production, keep it clean. Too much oil stagnation, clogged in the pores will cause the pores to expand. Many products that shrink pores are actually irritating the skin, causing the edges of the pores to swell, making them look temporarily smaller. Nothing can permanently shrink pores, but products containing beta hydroxyl acid (BHA) can penetrate deep into the pores and clear them, thereby shrinking enlarged pores. Remember to use cleanser both morning and afternoon.
- Use toner
Some oily skin types like the clean feeling that toners give.
While they don't control oil as well as oil-control cleansers, oil-control foundations, or powders, if you prefer to use toners, feel free.
Toners do not harm your skin even if it is an unnecessary expenditure.
- Oil control products
Retinol products can help reduce oil and prevent breakouts.
Using an oil-free foundation and powder will also help absorb and reduce the appearance of oil.
Since no single ingredient can completely curb oil secretion, bring blotting paper to absorb excess oil as needed.
You can tackle blackheads as they appear with Bioré Deep Cleansing Pore Strips.
- Moisturizing products
For very oily skin, there is usually no need for moisturizers.
However, you may find that when the weather is drier and the air humidity is low in winter, your skin will feel tight.
So a light moisturizer can help.
If you have a lower O/D score (between 27-35), chances are that you have combination skin and need to use a moisturizer.
You can choose the lightweight moisturizers I recommend and apply them to dry areas. Eventually, as you age, the oil will decrease, so a light moisturizer is a good option.
- Mask
You can use a mask to reduce oil temporarily: when going to a party or when you don't want your face to look shiny when taking photos.
- Kill death celk
ORNT can be combined with exfoliators and superconducting dermabrasion, they help keep pores clean and completely safe.
Choice of: L'Oréal ReFinish Micro-Dermabrasion Kit. It contains a moisturizer that your oily skin may not need. You can use it as a hand cream.
- BUY PRODUCT
There are no special ingredients you need to be aware of in skin care products.
However, you should choose products that are not labeled as oil-free; Avoid inorganic oils (mineral oils) and other oils such as sunflower oil or borage seed oil.
- Sunscreen for your skin
For your skin, we recommend using a gel or spray sunscreen.
You should avoid cream sunscreen because it can make your skin more oily.
Choice: All good, but don't count on the amount of sunscreen in these products. You need to add a separate sunscreen product.
- MAKE UP
The powders and foundations I recommend will cover the skin to reduce shine or absorb oil.
The talcum powder or kaolin in such products helps to absorb the oil. Use an oil-absorbing powder to prevent makeup from melting that often occurs in people with very oily skin.
If you have a lower oil/dry (O/D) score, you can use a foundation.
If the oil/dry (O/D) score is high (above 35), then just use powder without foundation, or use an oil-absorbing primer.
Oil-absorbing primers are applied before foundation, they help foundation last longer without running. You can also use them alone without foundation.
Note: Flour Masks: Simple and Effective Recipes
2. TREATMENTS FOR YOUR SKIN
ORNT does not require any therapy.
If you read the other chapters, you will find advice on choosing advanced therapies if needed. But you really don't need them.
But if you want to pamper your skin more, you can try superconducting microdermabrasion, which will make your skin smoother. Exfoliating products give similar results but at a much cheaper price.
You can also fill your lips with collagen or hyaluronic acid injections, but you probably don't need botulium toxin, lasers, or peels.
ORNT is very lucky. If you follow a healthy lifestyle such as avoiding the sun, not smoking, eating a lot of antioxidants, you will have a beautiful healthy skin.
Your skin's oil tends to drop in your 40s and 50s, so unlike other skin types, your skin will actually get better over time.
If you're in your 50s or 60s, you may start to notice dryness, so just use a light moisturizer to solve this problem.
Hormonal changes can lead to oily skin. If you are a woman and have this problem, you can take some kind of birth control pill. Ask your doctor which low-androgen drug is right for you.
Maintain a Healthy Lifestyle
Eat well, limit alcohol, don't smoke, get enough sleep on time and have a regular exercise regimen to have a healthy body, the skin can't regenerate itself and stay young without have good health.
Daily face and neck massage will help promote collagen production, help plump skin, reduce wrinkles and sagging, stimulate lymph glands to tighten and tighten skin, make the face rosy and slim.
Note: The secret to restoring skin with pitted scars safely and effectively
Understanding Cosmetics
A – What's In Cosmetic Bottles?
Common ingredients in skin care products:
+ Water (Water)
+ Humectants (desiccant)
+ Occlusives (moisturizing agents, coatings)
Emollients (emollients)
+ Emulsifiers (emulsifiers)
+ Extracts (natural extracts),
+ Parfurm / Fragrance (flavoring)
Preservative
Cosmetic Ingredients Table
Components are conventionally ranked from most to least.
The first ingredient always accounts for the most proportion (from 70% to 80% of the product volume). The remaining 20-30% are humectants, emollients, whitening, acne treatment, anti-aging agents, emulsifiers, flavorings, preservatives...
Note: How to treat acne hidden under the skin super effective
1. The first component – ​​the base component: 70-80%
Water-based
How to write: the most common is Aqua or Water, more attractive are hydrosols, snail slime solutions, water from yeasts...
Common products: cleanser, toner, lotion, cream…
Oil-based
How to write: oils such as mineral oil (Mineral oil), vegetable oil (Plant oil), Petrolatum, sheep fat (Lanolin).
Common products: makeup remover oil, lipbalm (lip balm), anti-cracking cream.
Alcohol-based
How to write: Alcohol, Alcohol Denat, Ethanol, ...
Common products: toner or special lotion for acne.
Silicone-based (Silicone-based)
How to write: Cyclopentasiloxane, Cyclohexasiloxane, Dimethicone, Phenyl Trimethicone, ...
Common products: Makeup or hair care products
Note: The secret to treating acne with tea tree oil is very effective
2. Desiccant, Humectant, Emollient or Foaming Agent: 10-15%
* Humectants: absorb water and retain water in the skin.
For example: Glycerin, Propylene Glycol and Hyaluronic Acid (HA).
* Occlusives: cover the skin with a film to limit the moisture loss of the skin.
For example: Petrolatum, Dimethicone, Oils (base oils), Wax (wax)...
* Emollients: make the skin feel silky smooth both visually and to the touch.
For example: Caprylic/Capric Triglyceride, fatty alcohols (Cetearyl Alcohol, Stearyl Alcohol...) or fatty acids (Oleic Acid, Lauric Acids..), Oils, Ceramides, Squalene...
* Foaming agent (Soap): only appears if the product is a facial cleanser or shower gel, shampoo, etc. to help the skin become clean.
For example: Sodium Laureth Sulfate, Sodium Lauryl Sulfate, Sodium Lauryl Sulfate…
Note: Should oily skin use moisturizer??
3. Remaining substances (5-15%)
Next in the ingredient list will most likely include emulsifiers, natural extracts, flavorings, colorings and preservatives.
The ingredients with the ending "Extract" (eg: Licorice Root Extract, Chamomile Extract...) are natural extracts that are beneficial to the skin. However, if they are behind Flavors (Parfum / Fragrance), Color (Pigment), preservatives (Phenolxyethanol, Paraben ...) then those extracts are only to beautify the ingredient list, but have almost no effect. .
In summary, you need to keep the following in mind when reading the ingredient list:
– The ingredients are always arranged in order from most to least.
– The first 5-6 ingredients have the most significant concentration: substrate, water supply, moisturizing …
– Pay attention to the bright ingredients: Niacinamide (B3), Panthenol (B5), vitamin C (as a derivative), Retinol, Hyaluronic Acid, Ceramides, ingredients with the ending "Extract"… The closer to the top of the list, the better the product is for the skin.
– Preservatives such as Phenolxyethanol, Parabens… and flavoring agents (flavores), colorants should be at the bottom of the table.
– Remember the substances that cause your skin to be allergic and avoid buying products containing them again.