CARE OF DRY, HEALTHY SKIN, WITHOUT PIGHT AND Wrinkles: DRNW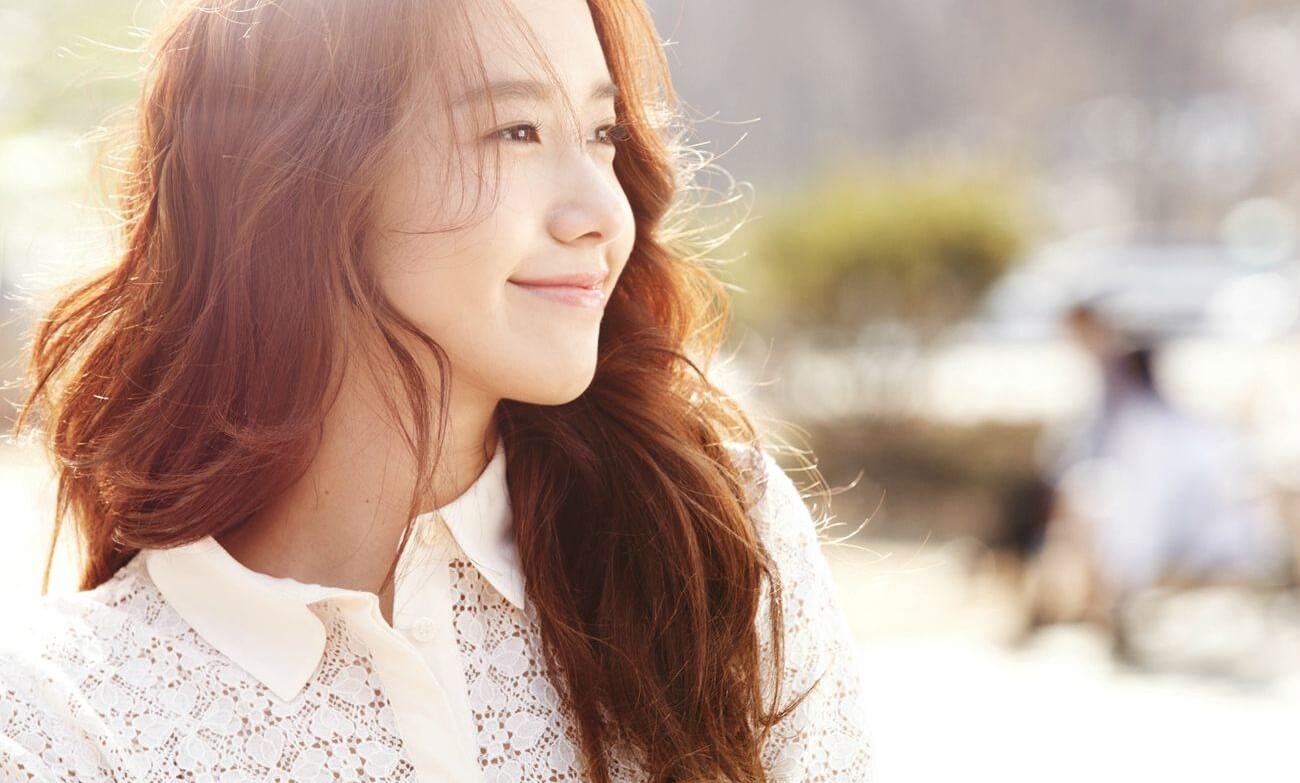 "Skin is always beautiful in the summer, but when the weather is cold, dryness is annoying. Now, getting older, the wrinkles are more and more. Constantly hearing about expensive anti-aging creams containing rare ingredients. Not sure which one to buy or who to trust. What anti-aging ingredients really work for this skin?
I. ABOUT YOUR SKIN
Many Americans have type skin DRNW. In his youth, DRNW enjoys a beautiful skin with much less acne than the type oily skin.
Very little skin irritation so you have more options to choose from sensitive skin.
There is very little pigment to produce the dark spots and freckles that bother pigmented skin types.
Until the age of 25, your skin is great and most of you don't notice Skin Care.
Most people of this skin type are Caucasian and have Nordic ancestry, including Scandinavian, English, Irish, Scots, German, Russian, Polish, and Slavic races.
You may be admired for smooth white skin without freckles or dullness, but it is weaker than pigmented skin. And it gets worse as you get older, unless proper care is taken. This happens in an unpleasant way to you later in life.
Adults under the age of 40 also want to maintain their youthful appearance.
So many products as well as treatments are appearing massively in hospitals, in spas, as well as in stores.
There are a lot of things out there that are advertised as made for DRNW, but if they don't have a formula that addresses the combination of your four skin factors, they're useless no matter how expensive they are.
How to know which products or services are really effective and which are just scams of Marketing and packaging technology? Guiding you is the job of this skin care program.
+ Do you know your skin well?? Do you know Which acne treatment is suitable for your skin?? You already know?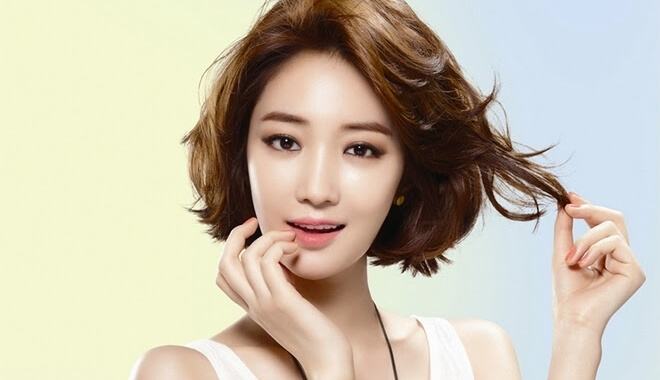 II. KNOWING PREVENTION WILL BE BETTER
For DRNW, in the spring of your life your skin seems so easy to care for, artificially. When other teens struggle with acne, you bask in the praises of a stable, glowing complexion.
Over time, you may experience dry skin, but any moisturizer you use should solve that problem without any side effects or reactions.
Unlike sensitive skin (who must avoid irritating ingredients) and oily skin type (who cannot tolerate oil-based products), your healthy dry skin can use almost any sunscreen.
When you were young, you didn't have to take care of your skin, so you neglected the simple precautions to maintain a beautiful skin.
Or maybe you have unintentionally abused your skin leading to premature aging. So at the age of 40, 50, the DRNW line of people in the hope that there is still time to correct the mistake.
Warn you, pay attention now. Using a good regimen and avoiding bad habits will make a lasting difference.
+ Somewhere you have forgotten the methods to beautify the skin at home. Eg Secrets of facial beauty from rice water
III. LOOK AT YOUR SKIN
* With DRNW skin you may have the following signs:
Easy to choose sunscreen

Hard to tan

Melted skin browning cream

Very few skin problems in childhood: little or no acne, eczema, skin allergies, or cosmetic or moisturizing problems

Wrinkles appear around the eyes since the age of 30

Wrinkles more from 35 years old

Increased dryness and wrinkles in the 40,50s and XNUMXs.
Starting sun protection and wrinkle prevention when young can make a big difference as you age. Especially the lifestyle habits that suggest you can look like someone with DRNT skin.
Fortunately, you can easily use sunscreen products. People with oily skin types often complain that sunscreen feels greasy, DRNW doesn't have to worry about that because your dry, wrinkled skin needs oil.
Instead of exposing yourself to the sun, use a self-tanner as it will also help you get the skin you want, but remember to still use sunscreen. Since self-tanners often bleed on dry skin, follow the instructions on how to use a self-tanner in the "self-tanner" section of the sunscreen product description.
* DRNW skin will also have a predisposition to non-melanoma cell carcinoma if several factors are present:
White skin

Easily sunburned and difficult to tan

History of excessive sun exposure

Smoking history

Not eating enough vegetables and fruits (high in antioxidants)
How to recognize non-melanoma cell carcinoma?
IV. KEY INSTRUCTIONS FOR YOUR SKIN
In order to keep the skin's youthful appearance, dry skin types must be specially cared for to increase the skin's water retention (retaining moisture in the skin).
Drinking lots of water may help with other things, but it won't increase water retention in the skin.
Water is held in the skin by some lipids, so it is recommended that you use Omega-3 (eating foods like flaxseed, salmon or taking a supplement).
Skin damage and aging occurs because free radicals damage the biochemical structures in the skin causing the skin to lose its water retention properties. Free radicals increase the breakdown of collagen, hyaluronic acid, and elastin (three building blocks of youthful skin). Antioxidants scavenge these free radicals to protect vital skin components.
Antioxidants are obtained from foods, supplements or from products applied to the skin. DRNWs younger than 30 should look for products containing antioxidants such as Vitamin C, vitamin E, green tea, coenzyme Q10, and Argan oil.
The 30s recommend starting a retinoid (precaution with pregnant women, nursing mothers and planning to become pregnant: retinoids should not be used from the time you are about to become pregnant until the end of breastfeeding).
When the first signs of wrinkles appear, add alpha hydroxyl acid or polyhydroxy acid to your skin care regimen. DRNWs of all ages should use sunscreen daily.
Menopause can be a difficult time for DRNW women. Lower estrogen levels make your skin drier and thinner. Many studies show that women's skin thickness declines markedly by the age of 50. Mainly due to a decrease in collagen (a key factor in skin thickness), it decreases by about 30% within five years after menopause and during menopause. twenty years after that every year decrease by 2,1%. Hormone replacement therapy or topical estrogen will counteract that, but see your obstetrician for advice first.
+ Do you have pitted scars after a long time of acne? So The secret to safely recovering scarred skin what?
V. CHOOSE THE RIGHT MOISTURIZER
There are thousands of moisturizers, anti-aging creams, and anti-wrinkle treatments, all geared towards you. You are a huge market with the most potential.
Many companies are trying to help you. But that's why you don't know which one is really good for you. Therefore, you should learn to identify the right types of products and ingredients for you.
Dry skin and wrinkles can be temporarily reduced with a variety of products, such as moisturizers that increase water retention and plump up your skin, so that fine lines disappear within two to three days. hours to two days.
Many companies claim that their products reduce wrinkles in a matter of days. They demonstrate by cleverly arranging for participants not to use moisturizer for a week before using their product. As such, people with dry skin will develop fine lines due to dry skin, especially around the eyes. And when these people use their products, you know what happens. Those wrinkles disappear after a few days of moisturizing.
No over-the-counter cream has been proven to improve wrinkles in the long run, and your dry skin needs regular moisturizing. So why not minimize the appearance of wrinkles with moisturizer? Your healthy skin can tolerate high concentrations of active ingredients. However, not everything you put on your face is as absorbed and useful as you would like it to be.
+ Skin care and facial whitening is not difficult, just read the following article: https://thammymisstram.vn/cach-lam-trang-da-mat-don-gian-hieu-qua-nhat/
BECAUSE. DAILY SKIN CARE
You will be more graceful as you age if you maintain and protect your skin when young. It's never too late to get started. With today's medical advances, life expectancy is increasing, you have many years left to live, so start now to look your best even if you live to be 150 years old.
The goal of a skin care regimen is to address dryness and wrinkles with products containing antioxidants, moisturizers, and retinoids.
DAILY SKIN CARE
1. RED MODE
In the morning, wash your face with a cleanser, then apply an antioxidant serum. Spray mineral water on your face and neck then quickly apply an eye cream and moisturizer containing sunscreen.
In the evening, wash your face with the same cleanser as in the morning, then apply an antioxidant serum. Then spray mineral water, apply eye cream and moisturize at night. If you're over 30, choose a night cream that contains retinol, alpha hydroxyl acid, or vitamin C. Or see a dermatologist for a retinoid.
- Cleanser
Never wash your face with soap, shampoo or any foaming product that contains detergent because it dries out your skin.
Instead, use a cleanser that contains alpha hydroxyl acid (AHA) such as glycolic acid or lactic acid, which help increase skin's water retention and increase production. collagen.
At the same time, they help remove the outermost layer of dead skin cells, thereby helping other useful ingredients to be better absorbed. After washing your face, you should apply an antioxidant serum, it will be better absorbed after using AHA. But AHAs make your skin more susceptible to the sun, so use sunscreen when you choose to use an AHA cleanser.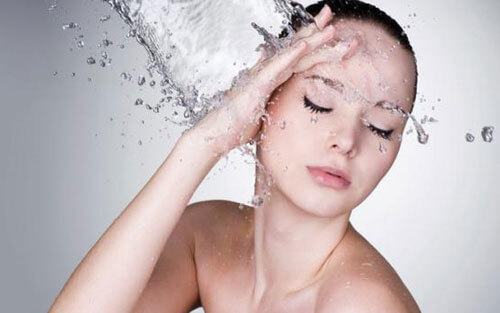 - Anti-Oxidant Serum
Serums are a great way to give your skin antioxidants that help prevent and treat wrinkles. My go-to is SKinCeuticals C+E which contains the right amount of vitamin C with the right pH and exact packaging. It is a great product, expensive but worth the money. If you plan on sun exposure, you should choose SKinCeutical C&E Ferulic serum, it prevents sun damage to your skin.
- Mineral water spray
DRNW should avoid toner because it often contains alcohol that causes dryness of the skin. Use mineral water instead. Spray it on your face right before applying moisturizer.
Moisturizing helps keep water on the skin, making the surface of your skin a reservoir to draw water in. You may like the emollient ingredients found in some of the more expensive products, but they really aren't necessary.
- Moisturizing
If you're under 30, look for a moisturizer with antioxidants. If you're older, you'll need heavier moisturizers. People over 30 should also look for a nighttime moisturizer that contains retinol.
In some cases, you may want to use a lighter moisturizer. For example, before a big party in the evening, it is recommended that you use an exfoliator and then apply a mask to help increase the water retention of the skin.
When the mask is washed off, apply a thin layer of a light moisturizer and then make up for the evening (don't use too much moisturizer to avoid making your face greasy). Your face will look fresh and scaly. A good choice is the moisturizing Caudalie Caudalie Anti-Wrinkle Ultra Nourishing Cream. It doesn't provide enough sun protection for the day, and is too moisturizing for a night cream, but in this case, you can use it…
+ Information about The most effective way to whiten face in 7 days
- Emergency moisturizing condition
When traveling, playing winter sports, in dry climates, or other very dry conditions, your skin type may experience a "moisturizing emergency," which means you need moisture. even stronger.
If your skin is too dry, flaking, you can use stronger moisturizing products, they can be applied to both hands, feet and body. They're a bit glossy, but they're designed for this condition. Since they straddle the line between prescription and over-the-counter moisturizers, you should ask your pharmacist about them. They are not usually sold as a generic moisturizer.
- Kill death celk
You should peel your skin once or twice a week when you're not taking a retinoid. When using a retinoid you do not need to peel the skin, unless you want to get rid of the superficial scabs caused by the retinoid, in which case you can peel once a week.
- Mask
You can use a moisturizing mask once or twice a week. In my opinion, you should choose cheap products, to save on buying prescription retinoids and expensive anti-aging serums. Masks are not important, but they stay on your skin for a relatively long time.
If you don't want to save money, use a Caudalie mask'. It contains grape seed extract that helps prevent wrinkles and has a very luxurious packaging.
2. BUY US PRODUCTS
When you buy products, be sure to read the ingredients on their labels carefully. With healthy skin, the only ingredients you need to avoid are detergents found in cleansers and shampoos. You should look for products that contain ingredients that help moisturize and prevent wrinkles.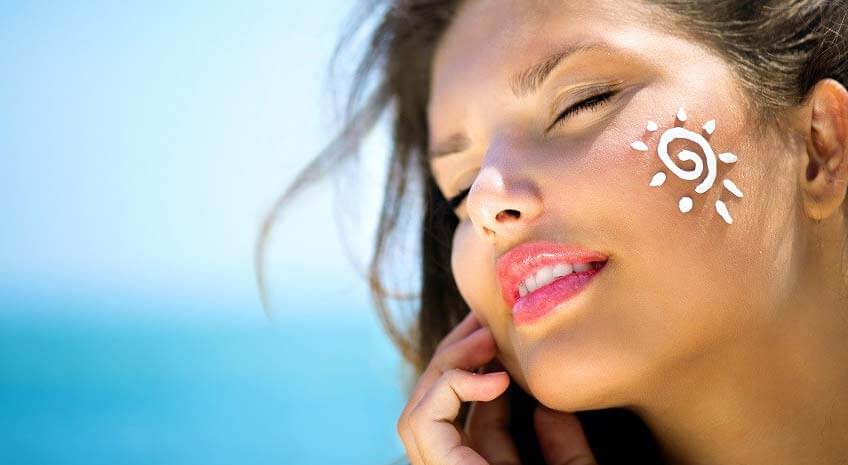 - Sunscreen for your skin
Daily sun protection is essential. If you don't plan to be outside for more than 15 minutes, you can use a moisturizer or foundation containing sunscreen. But if you plan to be outdoors for more than 15 minutes, apply a layer of sunscreen on top of your moisturizer or foundation. Whether you use one or more products at once, make sure the total SPF is greater than 15.
If you've been in the sun for longer than an hour, reapply your sunscreen every hour and make sure it has an SPF of 30 or higher.
If you go swimming, use waterproof sunscreen and reapply after swimming.
Cream sunscreen is best for you. You should use broad-spectrum sunscreen that blocks both UVA and UVB rays.
- Make up
If using foundation, make sure it contains oil. Oil-free foundation is not good for your skin. If possible, choose a foundation that contains sunscreen.
Reviews of the The C course helps your skin stay healthy
3. TREATMENTS FOR YOUR SKIN
Along with prescription drugs, botulium toxin injections or skin tightening are the main treatments for wrinkles.
With DRNW white skin, the dermatologist will help treat deep wrinkles with dermabrasion.
From theory to practice
Although Baumann's skin classification system is somewhat more specific and accurate in assessing skin, we should understand that this is only a systematic method from the perspective of four factors. factor, not a specific solution, is if your skin belongs to any group, you need to take care of your skin.
There are two issues to keep in mind:
• The skin on your face can have different characteristics, it is normal for the cheeks to be dry and the forehead to be oily. If the difference is small, that's okay, but if it's too big, maybe you should treat each skin area as different skin types and treat them separately.
Suppose in the above case, you can consider your cheek skin as DRNW and forehead skin as OSNT and then follow the corresponding regimen for example. The specific skin care is also reasonable to explain the spot treatment method, for example, if your skin has acne, where is it considered a special skin, only apply acne cream there. Just don't apply the whole face.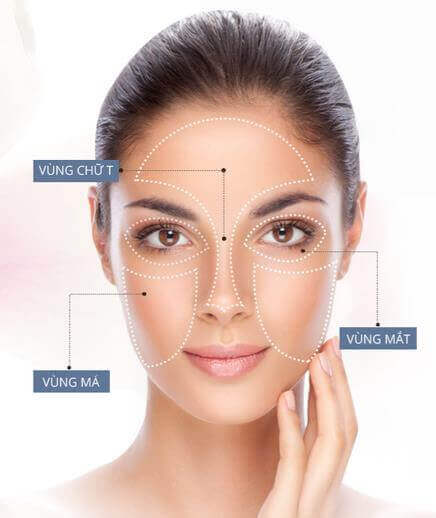 • Distinguishing skin type and skin condition: One of the dangerous mistakes of skin classification is the confusion between skin type and skin condition. Each person's skin type is fixed, but the skin condition is constantly changing depending on the environment and care.
For example, people with oily skin will have large pores and active sebum, this is a genetic factor, normal skincare will not be changed. However, in the dry winter, the person's skin becomes more balanced, even showing signs of dryness. In this case, the skin type is still fixed with the element of oily skin (Oily) but the weather fluctuations have caused the moisture on the skin's surface to change. The purpose of skincare is to overcome the disadvantages of the skin type through balancing the state of the skin. This means that even if you know your skin is oily, when the surface of your skin is dry, you need to change the appropriate moisturizing measure to bring the skin state back to balance.
See More Skin Types With Category Skin Classification: