"CHILDREN WITH YOUTH" – is this possible? The answer is "NO", Nothing is "forever". However, 5-10 years younger than the real age, this is COMPLETELY possible when women perform the following effective beauty treatments of Miss Tram.
2 Skin Care Treatments to Help Prolong Youth.
Skin Rejuvenation Treatment with Hifu S+ Technology: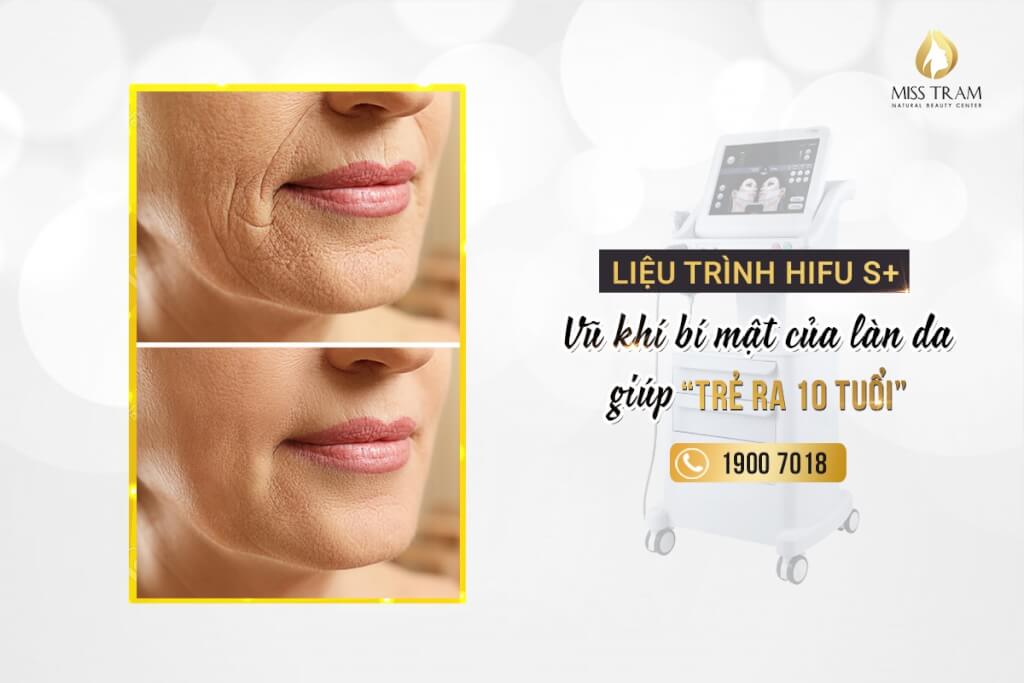 This treatment will "SAY YES" with a slimmer, sharper face, wrinkles will gradually disappear, giving a smooth, pink and youthful skin 1-5 years younger without being invasive. . Hifu S+ technology, also known as High Intensity Focus Ultrasound, uses focused ultrasound waves with a heat of 60 - 70 degrees, acting at a depth of 4,5mm to create great effects:
Producing collagen, strengthens the structure of elastin fibers so that the skin is nourished from deep within, smooth and youthful.

Link broken connection, cell restructuring to.

Support lifting muscles, improving sagging skin, reducing wrinkles on the skin, removing double chin, dissolving eye bags.
The course of Running Nano Diamond Nutrients: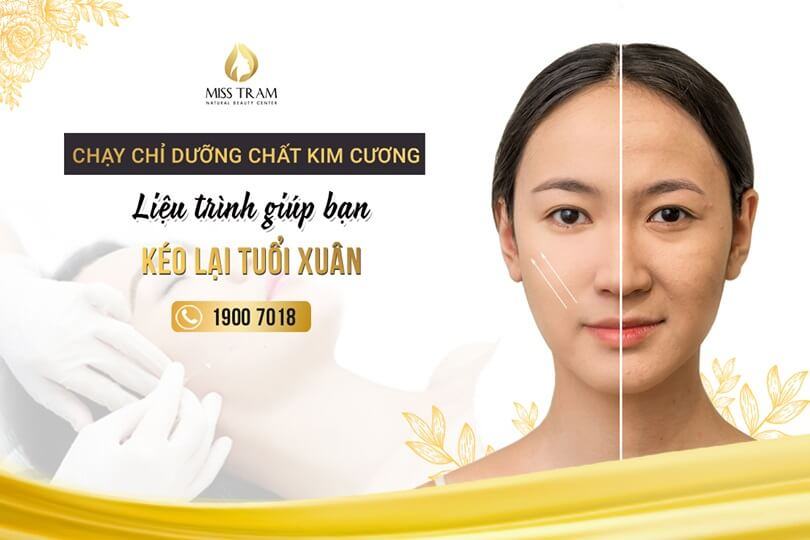 The course of running only Nano Diamond nutrients will give you more motivation to quickly BOOK the beauty schedule at Miss Tram.
With the mechanism of using diamond-coated mineral tips in the form of micro-crystals and the vacuum force to stimulate new skin cells, you will feel in just 1 hour that the skin is SUPER TIGHT, WHITE & FLEXIBLE – 10 years younger.
Uses of the Diamond NaNo thread:
Smoothens the skin and removes wrinkles.

Activate cells, produce collagen.

As a "key" to retain water, moisturize the skin without drying it out.

Repair damaged skin, remove toxins, effectively anti-aging.

Helps to firm, smooth and shiny skin.

Helps to lift skin tone, visibly bright pink.
Especially with 3 NOs:
No surgery.

Does not cause pain.

No downtime.
Guaranteed after 1 treatment, the skin will be shiny and smooth like the age of Twenties. Don't miss the opportunity to beautify, quickly register now to be consulted by Miss Tram team.
Is there any happiness like being forever young with youth, right sisters, contact Miss Tram Spa immediately to experience the service!