Is it really good to provide Vitamin C to nourish healthy skin? Let's take a look at the detailed analysis of this method from experts at Miss Tram - Natural Beauty Center .
The C run course is the perfect skin care solution that is being loved by many women. Running Vitamin C helps skin to be whiter, smoother and softer, effectively treating dark spots, pigmentation, scars, large pores. In particular, this method also helps to prevent the aging process and skin pigmentation spots, giving you a healthy, white and bright skin as desired.
C Run Therapy at Miss Tram - Natural Beauty Center Is It Really Good
C-course is 100 times more effective than using a topical cream?
This method applies ion electrophoresis technology to conduct vitamin C / E to penetrate deep into the skin to each skin cell, tighten the upper skin layer, erase pigments, remove dead cells and protect the skin. skin from ultraviolet rays. This is a method that is 100 times more effective than using topically, orally, injecting or supplementing vitamins directly from food.
Outstanding effects of the C run:
Collagen is a component that determines the health of the skin. Vitamin C has the effect of synthesizing collagen fibers, creating elasticity, making the skin firmer.

Vitamin C helps inhibit the formation of melanin (the pigment that darkens the skin), thereby reducing dark spots and giving a bright, smooth skin.

Prevents skin aging, reduces the formation of wrinkles, age spots, crow's feet.

Regulates sebum production & helps to tighten pores.

Helps increase blood circulation.

In addition, Vitamin C also helps strengthen the body's resistance.
>>> Related posts: Anti-Aging Skin Care - 4 steps of spa-standard anti-aging skin care at home.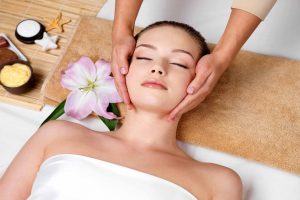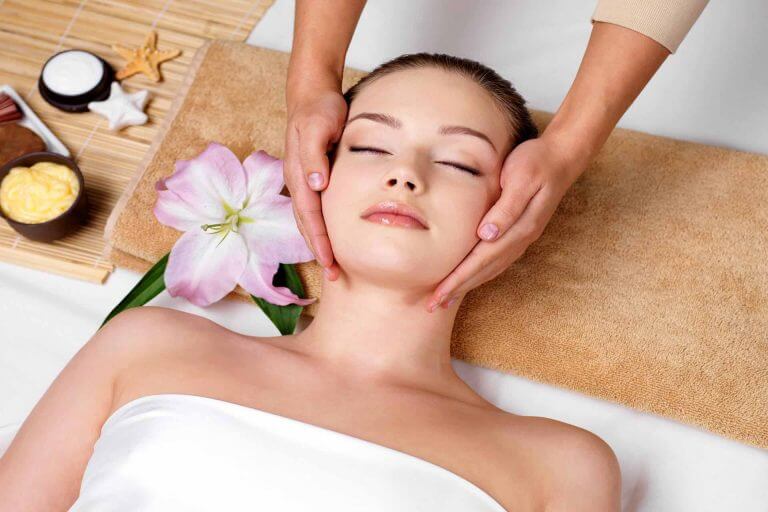 How to conduct a vitamin C program at Miss Tram - Natural Beauty Center?
The standard vitamin C running process is conducted in the following steps:
Step 1: Examination and consultation
First, the specialist will directly examine, examine the skin and advise on the most suitable vitamin C course for the client's skin condition.
Step 2: Wash face, exfoliate
Next, the expert will proceed to remove makeup for the customer with a facial cleanser suitable for each skin type. After that, the expert will conduct exfoliation to help clean the skin, creating favorable conditions to bring nutrients deep into the skin.
Step 3: Wash, take a cold steam bath for about 15 minutes (if your skin is not acne-prone, massage essential oils)
Step 4: Run vitamin C
At this time, the new specialist proceeded to push Bio Vitamin C by electrophoresis, helping to make the skin white and smooth.
Step 5: Apply a green tea/charcoal mask for about 30 minutes
Step 6: Blue light (acne skin) / Purple (pigmentation skin, freckles)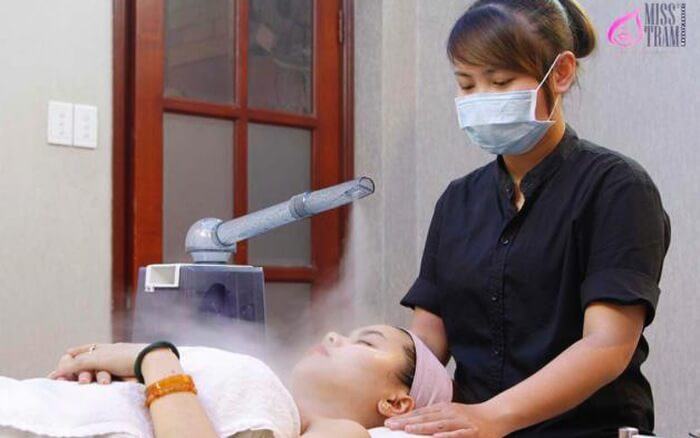 Note: This method is not for acne-prone skin because it helps nourish acne. This method is suitable for dry, dull, acne-free skin, the effect will be higher. For acne-prone skin, you can refer to the article The Right Way To Take Care Of Oily Skin With Acne.
How long does the vitamin C course last?
At Miss Tram - Natural Beauty Center, the vitamin C course usually lasts 5-7 times, each time 5-7 days apart depending on the skin condition of each customer. After 70-90 minutes, you will feel the change in your skin from the very first application.
In particular, to ensure the effect after improving the skin with vitamin C course, you need to cover up when going out, protect your skin by avoiding direct sunlight. Besides, you also need to use moisturizer and sunscreen regularly as prescribed by your doctor to keep your skin white, pink and smooth as you desire.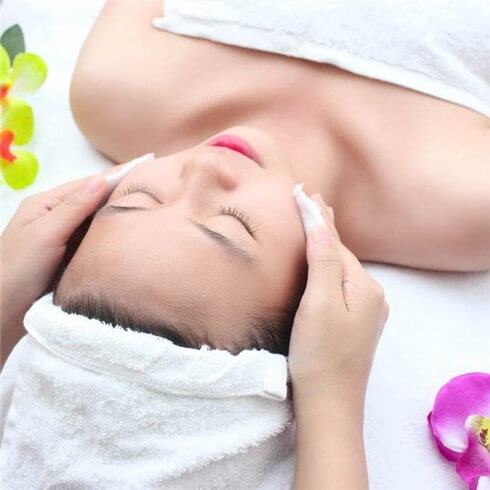 With more than 15 years of experience in the beauty industry, trusted by thousands of customers. Miss Tram - Natural Beauty Center We are proud to be the leading prestigious address "running vitamin C" today. The vitamin C essence used here is a genuine imported Bio vitamin C, herbal extract, so it is very safe for the skin.
The process of running C methodically, suitable for each object, performed by experienced experts according to international standards, promises to bring customers relaxing moments, great beauty effects.
>>> Recommended articles: Skin Care Process After Squeezing Acne - The 5-step process of skin care after squeezing acne helps skin recover quickly, leaving no scars or dark spots.
See More About News – Beauty Secrets By Miss Tram - Natural Beauty Center:
The Best Oily Skin Care Treatment
Acne Skin Care Treatment at Miss Tram - Natual Beauty Center
Review Top Skin Care Products