In modern life, confident communication greatly affects success. Whether you are a man or a woman, one lips Beautiful and warm smile will attract the other person, help you more confident to shine. To own an attractive lips, many young people have come to lip aesthetic address.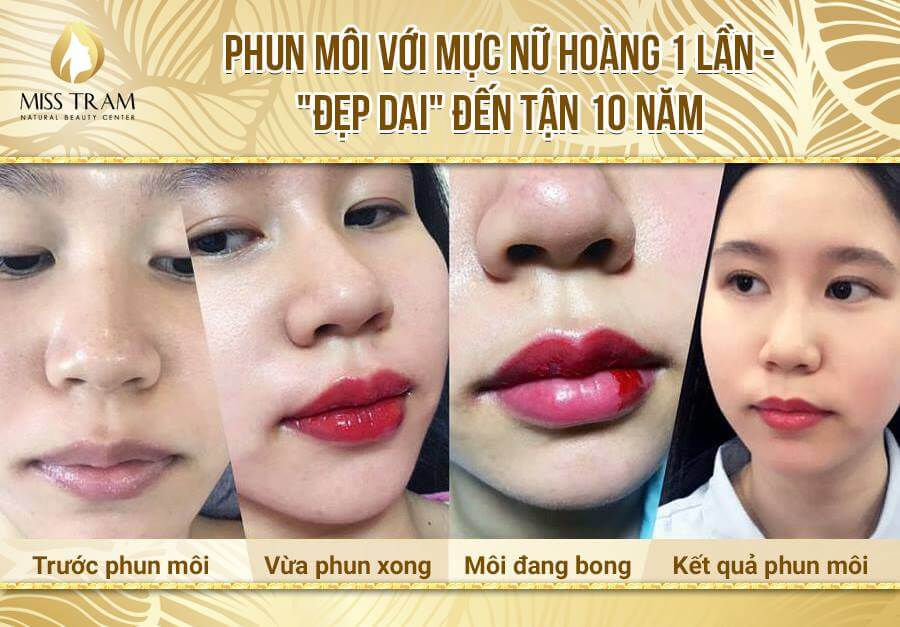 The Most Prestigious and Beautiful Lip Cosmetic Clinic in HCMC
What is lip aesthetics?
Simply put, lip aesthetics are methods beauty for lips, remove imperfections, help lips become perfect. In which, the 3 safest and most commonly used methods are tattooing, spraying and lip sculpting.
All three of these methods help to keep the lips in a beautiful color anytime, anywhere without having to apply lipstick. At the same time, it solves lip problems such as dark, thick, thin, sharp or deviated lips.
Inside, lip spray technology and lip sculpting is the most popular work, giving people a natural, safe and quick implementation time. (See tips moisturizing lips safest and most effective).
Where is the prestigious lip aesthetic?
To get a perfect lip, choosing a reputable lip cosmetic address is essential. Ideally, you should choose facilities with modern techniques, skilled technicians as well as good customer care policies.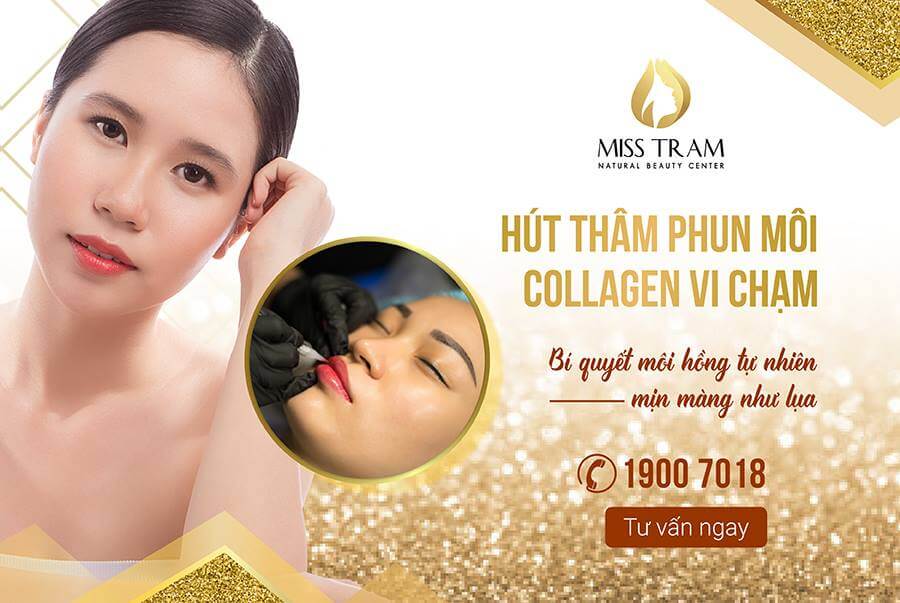 As one of the most popular beauty centers today, Miss Tram - Natural Beauty Center confidently bring to its dear customers a modern beauty method, commitment to safety, top quality.
Diversity of services
At Miss Tram There are many services for customers to choose from such as: crystal lip spray Korean technology, collagen lip spray, stem cell lip spray, diamond glossy silk lip spray and micro-lip sculpting technology modern. Depending on the lip condition, estheticians will advise customers on the most appropriate technology to meet the requirements of natural, youthful and harmonious beauty.
Highly skilled technicians
Technician at Miss Tram All of them are well-trained, experienced long-term workers, so they are highly skilled and experienced. We ensure absolute safety in manipulation, the ability to handle all situations, giving customers perfect beautiful lips. After spraying, customers will not have pain, swelling or bleeding, quick rest time.
Perfect tattooing process
Every lip aesthetic process at Miss Tram are carried out in strict order. From the consultation process, numbing, shaping the lip line, progressing to tattooing or post-injection treatment, all are done carefully, helping the lips to be properly colored and perfectly beautiful.
Completely remove the imperfections of the lips
Dry, dark, uneven lips, bad lip shape or dark skin around the lips, etc., all the above defects will be Miss Tram completely remedied. With effective darkening techniques, modern tattooing techniques, it helps to "cheat" or narrow the lips, bringing the lips to the correct lip shape that the customer wants.
After applying lip aesthetic technologies, customers will be extremely satisfied with their natural, gentle lips, but absolutely no hardness, dark color and dark lip lines like traditional lip tattoos. In addition, the essence collagen Or stem cells will provide nutrients to the lips, keeping the lips smooth and full of life. In Miss Tram, tattoo ink is imported directly from the US, undergoes safety testing in accordance with the regulations of medical agencies, so it does not affect health at all.
Whoever it is, everyone wants to be beautiful, and Miss Tram is proud to accompany you, for sublimated beauty. (Refer lip beauty tattoo spray course phun most prestigious in HCM).
See More About News – Beauty Secrets By Miss Tram - Natural Beauty Center:
Spray Crystal Lips – Understand Why Right
Where is the best place to spray eyebrows in Ho Chi Minh City