Types anti aging mask Very easy to use for skin care. However, because of its chemical composition, it also has some potential side effects. If you want to take care of your skin to reduce wrinkles, acne scars and many other defects, but are afraid of the consequences, you can completely create your own masks with foods in the kitchen.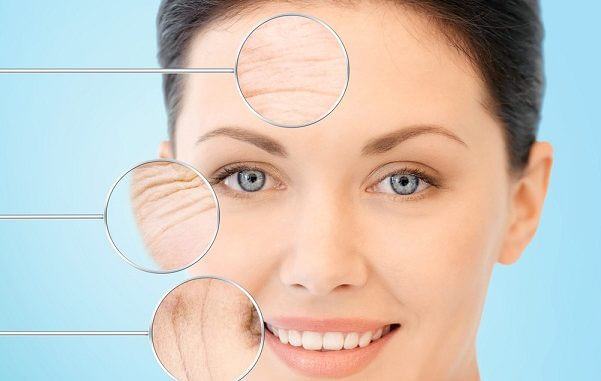 Hurry up! Before the same Miss Tram - Natural Beauty Center hands on "processing" skin care masks, preventing aging, let's keep in mind the following important things with the center.
Aging in the human body is an inevitable process, we can only force it to slow down. And aging is caused by both subjective and objective factors around people. Reference 7 Causes of skin aging Basic to know how to prevent.
After the age of 30, more or less, signs of aging will appear. the older, the formation collagen, Elastin, cell production decreases, making this structure loose, reducing the inherent elasticity of the skin when young. If there are more favorable conditions such as stress, poor nutrition, polluted air, etc., surely the aging process will take place faster and tend to become younger.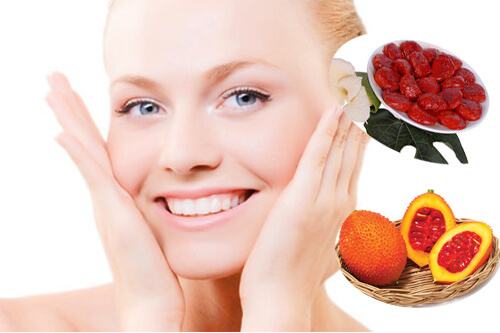 In order for the beauty not to fade too soon, maintaining a joyful and active life, always taking care of a thoughtful meal with all kinds of foods from meat, vegetables, tubers, fruits, and grains is essential. must pay attention every day. In addition, when moving in places with an unhealthy environment, it is necessary to protect the skin with sunscreens. You can refer to these Key factors affecting skin health Learn how to take better care of your skin every day.
Then every night, use these 100% natural masks, you will feel your youth is kept for a long time.
3 Easy and Effective Natural Anti-Aging Masks
1. Banana mask
Dry skin is one of the signs of aging and this can be quickly eliminated with a 100% ripe banana mask. Accordingly, the Potassium, Vitamin B6 and Vitamin C in the composition of this fruit will both perform the task of exfoliating, and will also provide moisture for dry, rough skin.
Mask recipe: To treat your skin with bananas, you just need to prepare a ripe banana, mash it finely. Then use the mashed banana meat to apply on the face for 15-20 minutes and then rinse with clean water. You will see an improvement in your skin after a few weeks.
2. Mask of honey and fresh milk
Because honey contains glucose oxidase, an enzyme that allows a certain amount of sugar to be converted into hydrogen peroxide - known as a special antiseptic that can kill bacteria and remove dead cells. While fresh milk with the content of Vitamins A, D, B6, B12 and many other minerals will be a combination to help skin care more smooth, bright white with good moisture.
Mask recipe: Mix the two ingredients together and apply it on your face for 2 minutes. Then rinse with clean and cool water. For best results, you need to do this at least twice a week.
>>> Related posts: The Secret to Preventing Skin Aging for Postpartum Women - Learn why postpartum women often experience skin aging and how to prevent and restore skin safely and effectively.
3. Apple and honey face mask
Apples are rich in fiber, Vitamin C and various antioxidants that will help protect the collagen under the skin from being destroyed by oxidation. And when combined with honey into a mask, this will be a great anti-aging mixture.
Mask recipe: Puree a part of apple, then mix it with honey and apply it all over the face. Let the skin rest for 25 minutes and then wash your face with cool clean water.
Try it out and see what the results are!
>>> Recommended articles: Winter Day Anti-Aging Skin Care Tips – Find out why you should take special care of your skin in winter and 5 specific skin care steps to help prevent aging effectively.
See More About News – Beauty Secrets By Miss Tram - Natural Beauty Center:
Things to Keep in Mind After Rolling Needles to Treat Pimples
How to Conduct Vitamin C Run at Miss Tram