Exciting Promotion – Celebrate the Festival
Discounts on Bright White Skin Rejuvenation Treatments From Golden Collagen - Vitamin C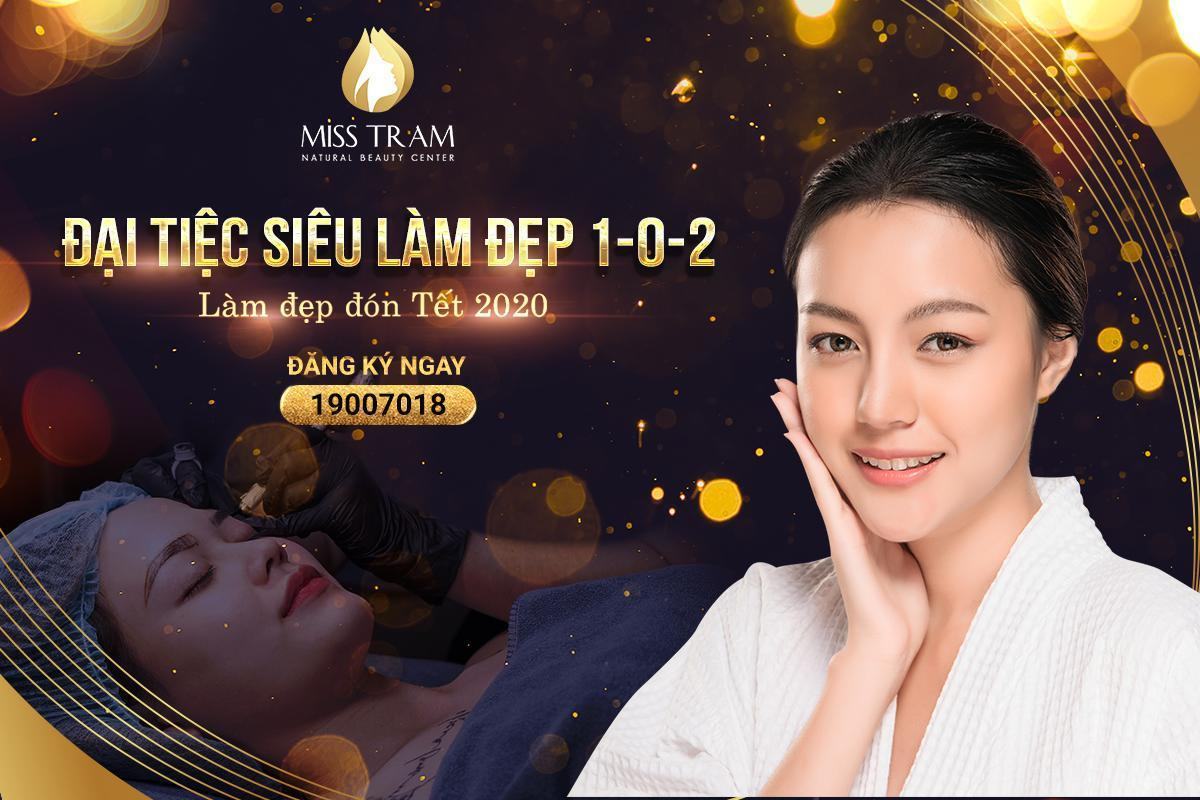 Under the influence of the environment, the law of time and diet, the skin loses its smoothness, youthfulness and signs of aging. In order to preserve the youthful beauty of the skin, Miss Tram introduces to women the course of Rejuvenation of bright white skin from Golden Collagen and Vitamin C.
You will receive the benefits "super big" that two "Super star" in the village of skin care products brought in only in the first treatment at Miss Tram Natural Beauty Center
Super-superior benefits of the treatment:
👍 Brighten skin, reduce dark spots, bruises
👍 Repel skin problems, regenerate youthful, smooth skin
👍 Reduce the aging process, improve moisture, remove wrinkles
In this process, Miss Tram exfoliates to remove the rough, old cell layer, helping the skin look younger. Then proceed to apply Gold Collagen and Vitamin C to penetrate deep into the pores to nourish and elasticize the skin.
At the same time, perform a steam bath with natural essential oils to make the skin clear to absorb nutrients for the best treatment.
The end of the year is full of offers, women are free "refurbished" beauty at Miss Tram Beauty Salon:
✅ Skin rejuvenation each time TU VND XNX only VND XNX
✅ Skin rejuvenation pack 5 times only 5 million
✅ Skin rejuvenation pack 10 times only 3 million
✅ Special Give Fresh Oxygen Spray For Dear customers when buying pack of 10 times
Time application: 15/12/2019 – 15/01/2020
The festive season is approaching - hurry up and get back to beauty!!!
Quickly call the hotline now 1900 7018 for advice and answers to your questions!
Skin rejuvenation photos at Miss Tram Spa:
See More The Promotions Other:
Super Promotion of Special Treatment for Hidden Acne at Miss Tram Spa
Promotion of White Bath Package at Miss Tram Spa
20.10 Holiday Sale at MissTram
Review Top Skin Care Products