Brow - Eyelid - Lip Sculpture Embroidery Service
Taking care of the face is never enough, even for men or women. Women want to have big eyebrows and big round eyes to make the face look attractive. The eyebrows also help the brothers slap more for their masculinity. And rosy lips always bring freshness to everyone.
Take this opportunity, quickly book an appointment because it will both beautify at a good price and have many more incentives: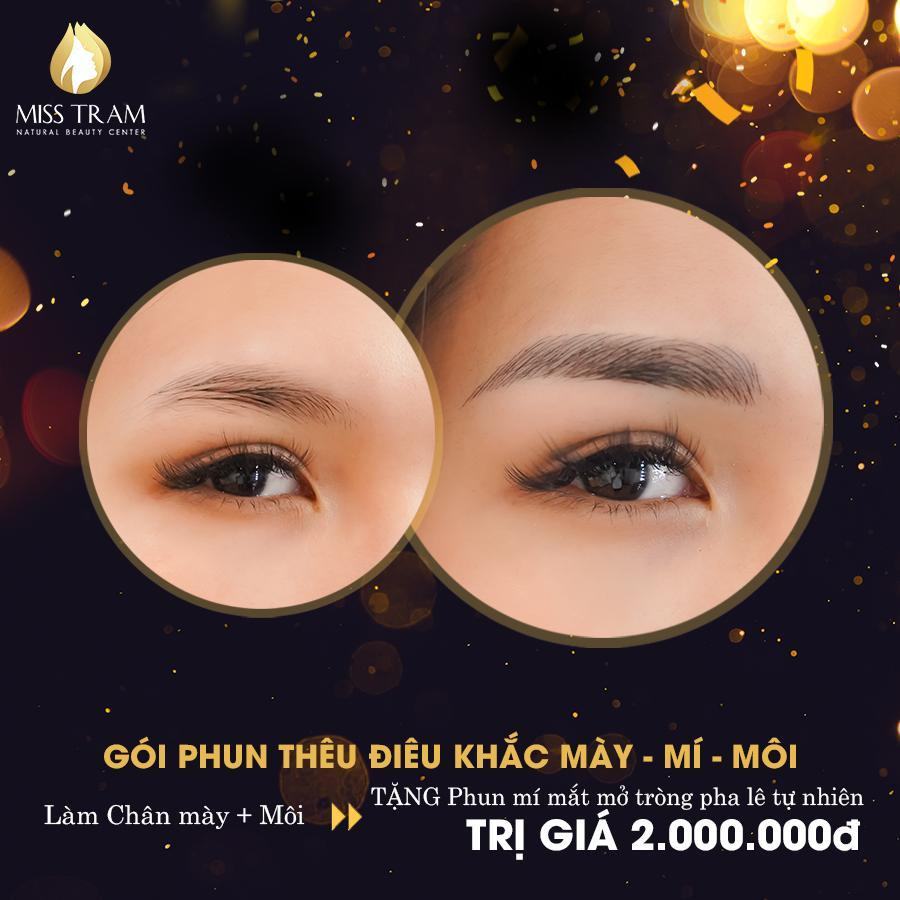 Make Eyebrows + Lips SUPPLY Spray eyelids to open natural crystal lenses worth VND 2.000.000
Combo Sculpting with 9D eyebrows with NH quality ink + Spraying natural eyelids with Queen ink only 4. 850.000 VND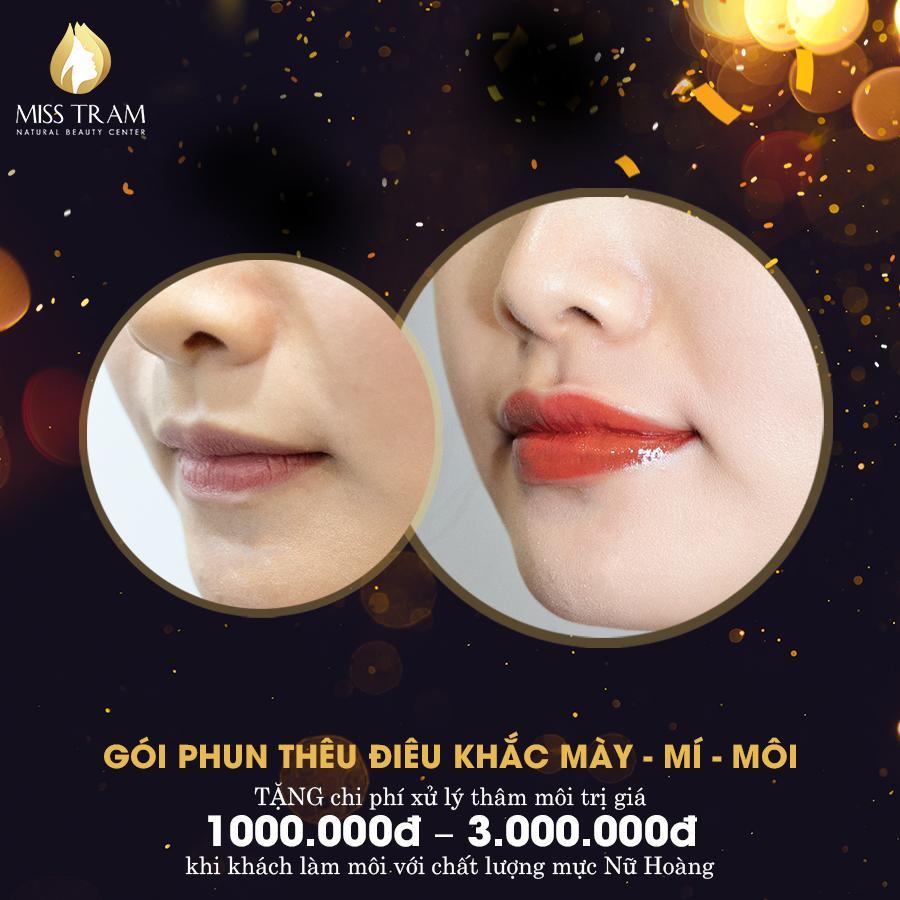 GET the cost of treating dark lips worth 1000.000 - 3.000.000 VND when customers make lips with Queen ink quality
FREE 1 intensive skin care session worth 800.000 VND when customers do from 2 services
Miss Tram Natural Beauty Center - The ideal beauty place to send your face with more than 17 years of experience
✅ Customers are thoroughly consulted about shape, color, process and then, undertake the implementation as experienced eyebrow - lip - eyelid Experts both in the field of beauty as well as training Miss Tram.
✅ Modern equipment, always ensure safety and hygiene, only use HIGH quality ink lines (Korea, Japan, Germany, USA) so that the color results are beautiful - smooth.
✅ Customer care team will always be by your side to monitor the situation from completion to customer satisfaction, remind appointment, inspection schedule.
✅ Especially, only at Miss Tram, there is a free mile warranty for 6 months - 2 years depending on the type of ink that the customer chooses.
See More The Promotions Others On the occasion of the Lunar New Year of the Rat
Super Promotion Service To Remove Toxins-Regulate Sebum For Skin
Promotion of Sickness Package at Miss Tram Spa
Super Promotion Collagen Skin Rejuvenation Treatment
-------------
Don't hesitate to #Comment/ Inbox or call # HOTLINE 1900 7018 for advice on all your questions about the service.
========================
✨ MISS TRAM NATURAL BEAUTY CENTER - BEAUTY BUT NATURAL.
🏣 Facility 1: 30 Dang Thi Nhu, Nguyen Thai Binh Ward, District 1, HCMC
🏣 Facility 2: 126/6 Phan Xich Long, Ward 3, Binh Thanh District, City. Ho Chi Minh City
📱 Phone: 0909 783 289 – 093 718 6060
☎ Hotline: 1900 7018
⏱ Working time: 9:00 - 20:00 (All days of the week)
✨ Miss Tram Natural Beauty Center Website: https://thammymisstram.vn/
✨ Miss Tram Academy website: http://misstram.edu.vn/
#thammymisstram #phunxamthammy #dieukhacmay #Misstrampxl.
Review Top Skin Care Products