|Q&A|| How Much Appropriate Distance Between Each Tattoo Removal Will Be Reasonable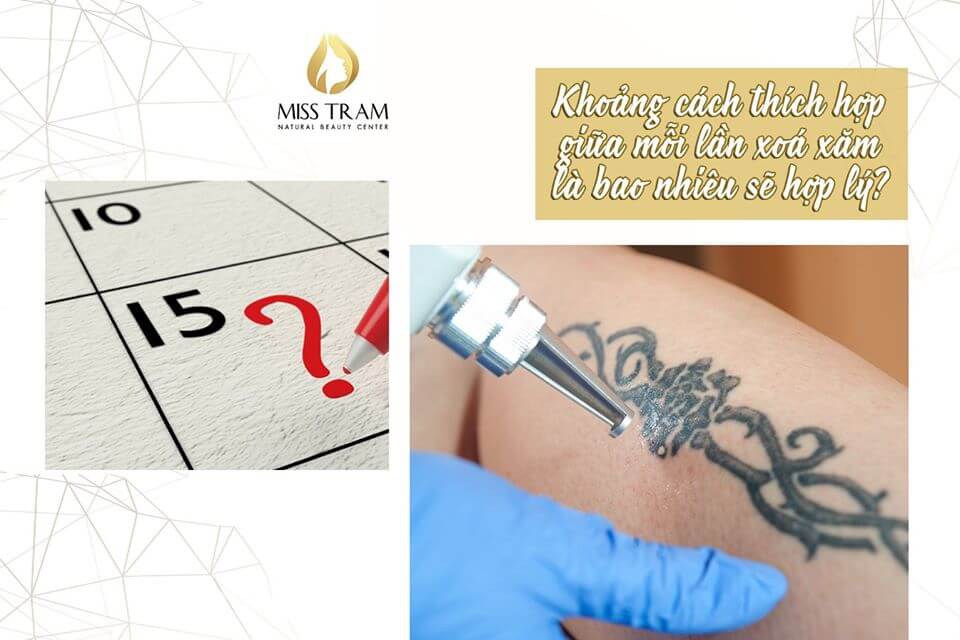 Usually the appropriate time interval for each deletion is spaced 3-4 WEEKS.
But why is that, Miss Tram will share some knowledge for those of you who are in need of tattoo removal to know:
Why does tattoo ink last forever on the body, can only fade but never disappear?
When tattoo ink is introduced into the skin from the epidermis to the dermis, it activates antibodies called "macrophages", which coat the wound and ink.
Macrophages swallow tattoo ink molecules and carry them away. However, tattoo ink molecules are very large, so they will get stuck between the dermis and epidermis, visible through the skin and make them last a long time.
– The ink molecules will "enter a closed cycle: wrap – release – wrap, without any ink disappearing". This can be understood that the ink is also "regenerated" according to the skin's regeneration cycle.
Thereby, we can see that a tattoo is something that cannot be erased over time. And tattoo removal is highly effective when timing the macrophage release of tattoo ink.
Therefore, the appropriate interval between each deletion will be 3-4 weeks apart. This distance is not only for the safety of the skin, but it is the time when the tattoo ink is pushed to the maximum on the skin surface, ready for the next laser wave, and gradually!
-------
Don't hesitate to call HOTLINE 1900 7018 for advice on all your questions about the service.
With Miss Tram - Natural Beauty Center Some Questions Answered Other:
The Most Effective Way to Treat Dark Skin Due to Acne
Share About How Long Can Eyelash Extensions Keep