[Q&A] Overcome Acne Thi Nhau "Beautiful" After Tet Holiday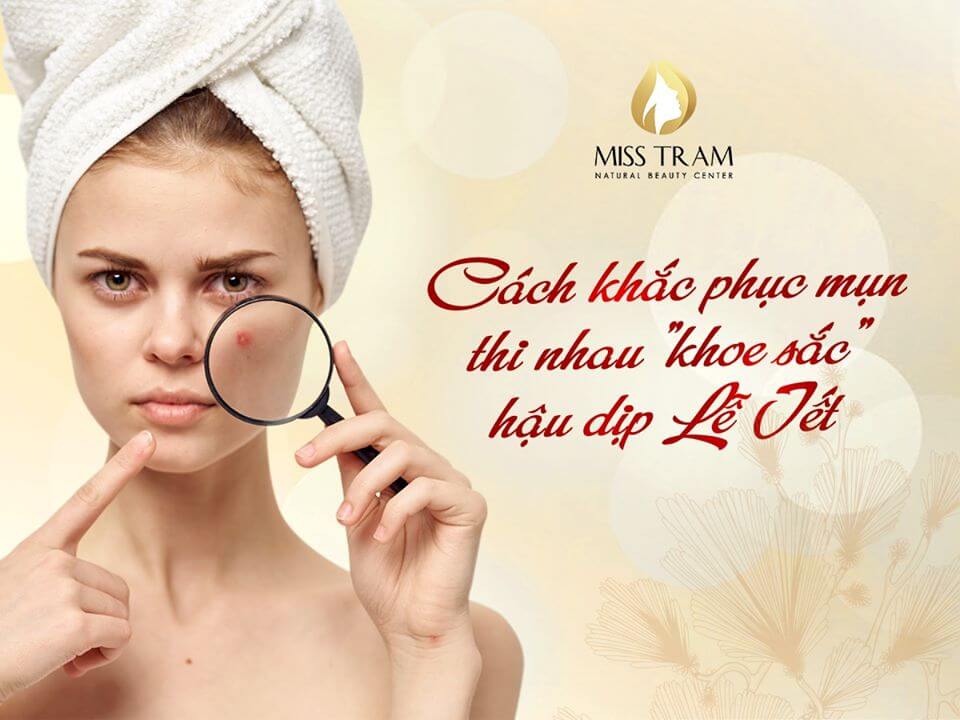 The weather on Tet is erratic, causing the skin to clog pores.

Unscientific eating using carbonated, greasy drinks.

The late-night fun upsets the biological clock.

Busy, lazy to remove makeup causes acne skin to protest, not to mention the skin is also darkened, dark circles under the eyes, and lifeless fat bags.
Miss Tram understands the pain of sisters in the face of a CRISIS named ACNE. Turn fear into joy with a bright and smooth face FRACTIONALTION CO2 LASER TECHNOLOGY combined SECRETS OF THERAPY MEDICINE trusted by many women at Miss Tram Spa to see Miracles.
This is a technological breakthrough in the field of recovery and treatment of acne skin - pitted scars.

With a wavelength of 10.600nm, it increases the ability to penetrate deep into the dermis without "aggression" to the surrounding skin.

Break the acne core, kill bacteria, help eliminate acne at the root quickly.

CO2 laser also helps stimulate collagen production tissue to fill acne scars, improve facial skin firmness, reduce dark spots ...

Combining Oriental Medicine herbs, Esoteric herbs penetrate into each "base" of acne, treat in a safe and natural way.

Improve the problem of oily, dark, uneven skin tone, fade pigmentation, regain bright white and radiant skin.
What does Miss Tram do to get this?
Rated as one of the leading prestigious establishments in Vietnam.

Over 15 years of experience in the field of cosmetology and beauty for women.

Modern facilities, equipment, professional, enthusiastic, dedicated team.

Fractional CO2 Laser Combo + Esoteric Oriental Medicine at Miss Tram ensures a safe and effective treatment.
Must kill acne now to avoid them spreading all over your face. Don't hesitate to come to Miss Tram for a free consultation and examination!
Don't hesitate How/ Inbox or call HOTLINE 1900 7018 for advice on all your questions about the service.
With Miss Tram - Natural Beauty Center Some Questions Answered Other:
Will Eyelash Extensions Make Your Eyes Dry And Get Dirty
Get Back Natural Smooth Skin After Tet With Miss Tram