Big pores Although it does not affect health and activities, it makes the skin less than perfect and the "suffering owner" must be sad. Overcoming this drawback is not difficult, but you have to be persistent and choose the right beauty method. Miss Tram - Natural Beauty Center advise you some Pore ​​shrinking method effective, helping you quickly own beautiful, flawless skin.
Fix Big Pores For Perfect Skin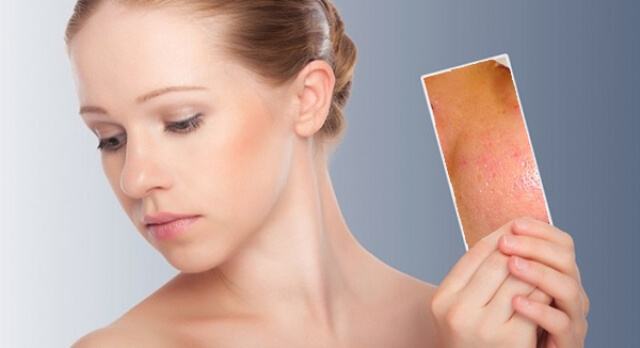 Big pores This is a situation faced by many people. And not only 1, but there are many reasons why your pores are "growing" in dizzying size. The main reasons can include:
Overactive sebaceous glands make the skin greasy and the pores enlarged

Inadequate facial cleansing, makeup residue or dirt causes pores to clog and expand

UV rays in the sun can cause a decrease in the amount of collagen in the skin, and also enlarge the pores if you do not cover it carefully

Large pores can also be inherited from parents to children

In addition, as age increases, the amount of collagen begins to decrease, the signs of skin aging begin to appear more and more and pores are also visible. (Refer to types Pore ​​tightening mask safest and most effective).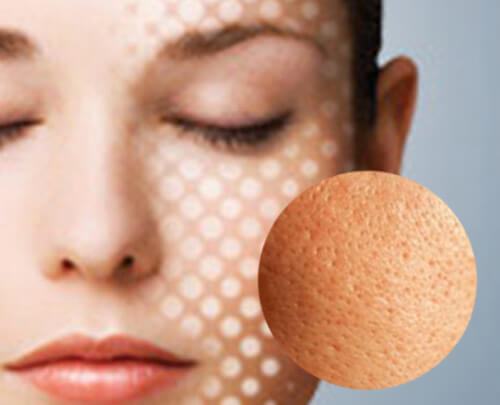 How to narrow pores?
If your facial skin has the defect of large pores, you should not worry too much, because you can completely overcome this disadvantage with some of the following tips.
Proper skin care
Cleaning and Skin Care is very important, you should not be subjective and skip these steps. If you already know the cause of large pores, then you need to thoroughly address these causes to make your skin more beautiful. Here are a few things you should keep in mind:
First, keep your skin clean, exfoliate twice a week, wash your face twice a day, and thoroughly remove makeup before bed.

After washing your face, remember to use more rose water to balance the pH and narrow the pores

It is advisable to limit too much makeup and only apply makeup when absolutely necessary to avoid making the skin "suffocate".

If you have oily skin, you need to choose oil-free cosmetics, and use oil blotting paper when necessary

When going out, never forget sunscreen, and remember to cover your skin carefully for maximum skin protection

If your skin has acne, you need to have a reasonable treatment, because acne not only enlarges the pores but can also pit the skin, which is very difficult to treat completely.

Also, you should look for types skin care cosmetics suitable, after the age of 30 should add anti-aging products to protect the skin for maximum
Thanks to the intensive beauty treatments
In order to improve the condition of large pores effectively and quickly, the use of intensive beauty treatments at prestigious beauty salons and spas is also a good choice.
For this case, you can go to Miss Tram - Natural Beauty Center to be consulted by leading skin care experts for suitable solutions to effectively overcome the problems being faced on the skin.
Here, there are many beauty treatments that can fix large pores such as:
CO2 treatment helps to tighten pores, reduce dark spots, reduce pigmentation, freckles and skin rejuvenation

Needle roller treatment to treat pitting and shrink pores quickly

In addition, there are also intensive skin care treatments, using biological light to quickly improve imperfections, making the skin perfectly beautiful.
Miss Tram is one of the few beauty centers capable of providing modern beauty technologies, requiring state-of-the-art machines and skilled KTV, to bring great beauty results to customers.
Coming to Miss Tram, you can also experience the 5-star standard spa space, with the attentive service of the staff, bringing you maximum relaxation and comfort. (Learn about the course C02 . laser pore tightening applied by many prestigious spas today).
If you are upset about less than perfect skin, or are less confident because large pores then don't worry, contact us Miss Tram - Natural Beauty Center right now to receive great advice from leading experts as well as receive useful tips, making skin care much easier.
See More About News – Beauty Secrets By Miss Tram - Natural Beauty Center:
Grow Thick And Curved Eyelashes
Dark Lips Choose Lipstick Color
Foods That Help Supplement Collagen From Nature For Healthy Skin
Review Top Skin Care Products