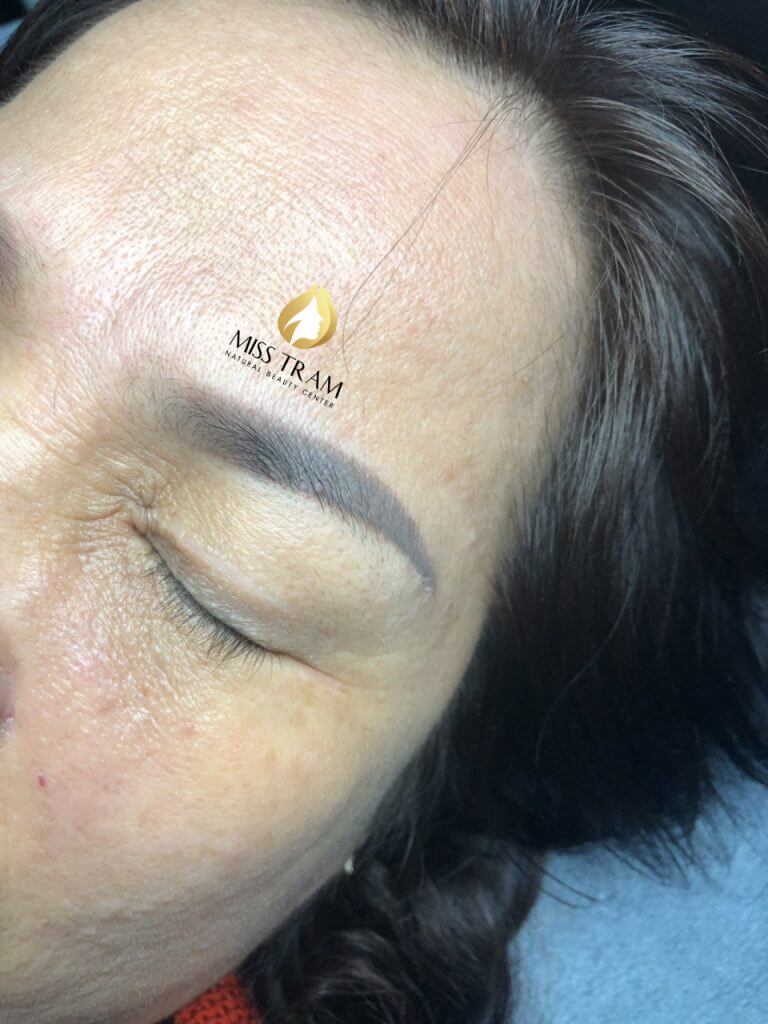 It can be easily seen that the eyebrows that Ms. Vui had done before have appeared green. So, for the new color to be standard and beautiful, our expert Miss Tram VietNam Professionally processed the old color, then applied the powder spray method to create bold new eyebrows and color standards for Ms. Vui.
Miss Tram invites you to refer to the following pictures to see more clearly about the change in her eyebrows.
Miss Tram Natural Beauty Center - Beauty but must be natural.
Miss Tram - Natural Beauty Center
Hotline: 1900 7018
Mobile: 0899 194 519
See More Some Actual results More At Miss Tram:
Results of Deep Treatment And Collagen Lip Spray For Ms. Thao
The Result of Super Smooth Powder Eyebrow Spray And Eyelid Spray For Sister Hong
Queen's Lips Processing And Sculpting Results For Sister Tram