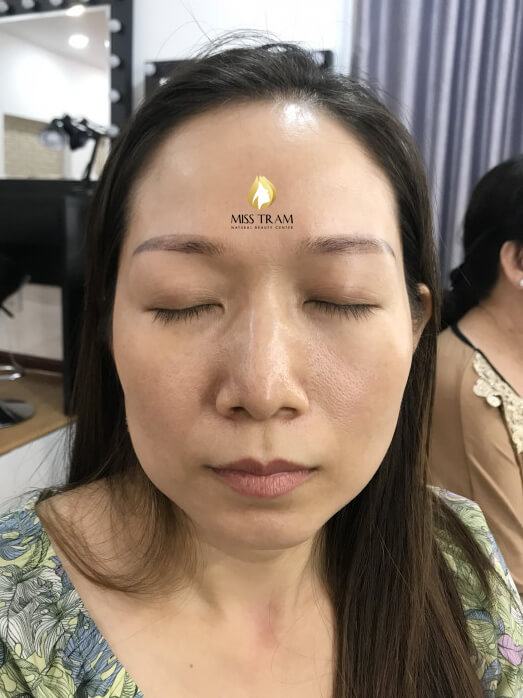 Hoang Oanh has a beautiful lips, but her pale lip color makes her face somewhat lacking in the inherent youthfulness and cheerfulness.
Through research, she chose to entrust her lips to the experts of Miss Tram Natural Beauty Center. Hoang Oanh's lip condition will be de-blemished by the specialist, then Queen ink with natural herbal ingredients will be used to perform the lip sculpting process.
After completing, Ms. Oanh has a clear lip shape with bright colors that harmonize with her face.
Miss Tram thank you very much for trusting and using the service!
Miss Tram Natural Beauty Center - Beauty but must be natural.
Miss Tram - Natural Beauty Center
Hotline: 1900 7018
Mobile: 0899 194 519
See More Some Actual results More At Miss Tram:
Result of Acne and Pimple Treatment of Anh Duong Trinh Ba Hien After 5 Months
Result of Anh Thanh's Eyebrow Sculpture
Result of Natural Fiber Sculpture for Sister Vy's Eyebrows