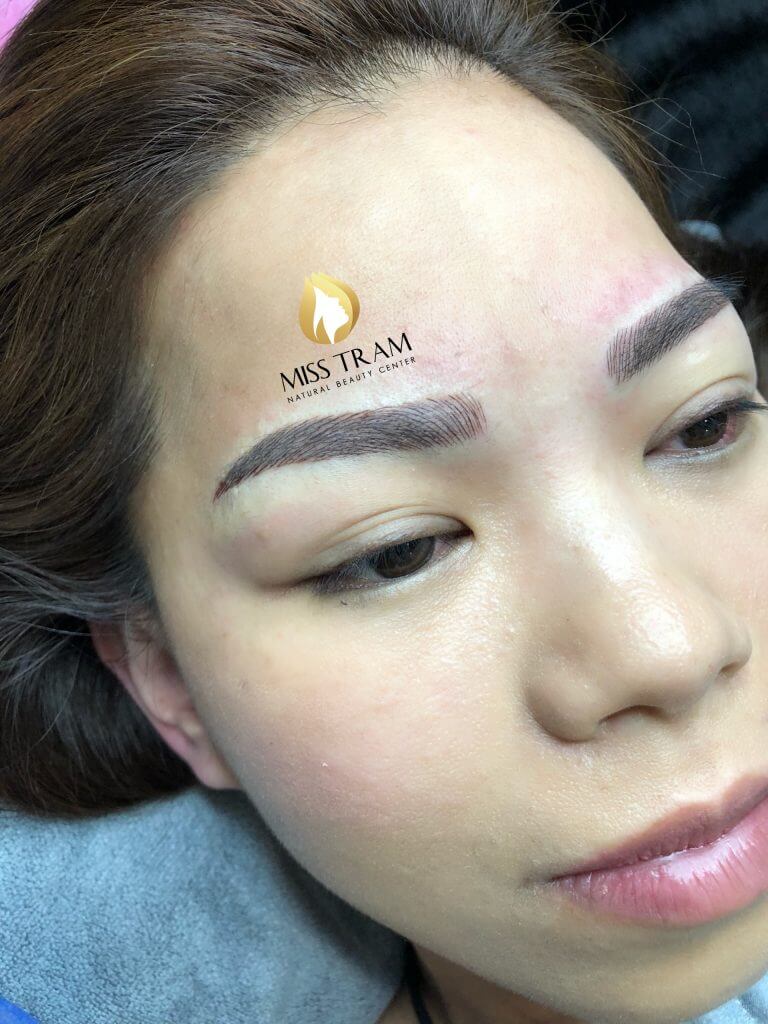 Sister Yen came to Miss Tram VietNam With sadness about the eyebrows that used to spray but have bloomed, the shape of the eyebrows no longer matches the face and the trend.
After a thorough consultation, she decided to choose the method of treating the old eyebrow color and sculpting the eyebrows, which is the most modern method and the most chosen by many people. Because this method not only creates the eyebrow shape according to the standard face ratio, but also creates each soft, gentle eyebrow that looks natural like a real eyebrow.
Wish Yen will be more confident with her new eyebrows!
Miss Tram Natural Beauty Center - Beauty but must be natural.
Miss Tram - Natural Beauty Center
Hotline: 1900 7018
Mobile: 0899 194 519
See More Some Actual results More At Miss Tram:
Results of Sculpting Eyebrows for Ms. Van Anh at Miss Tram Beauty Salon
Treating Old Eyebrows – Sculpting New Eyebrows with Natural Fibers for Thao Nhi
Sculpture for Sister Tuyet Nhi