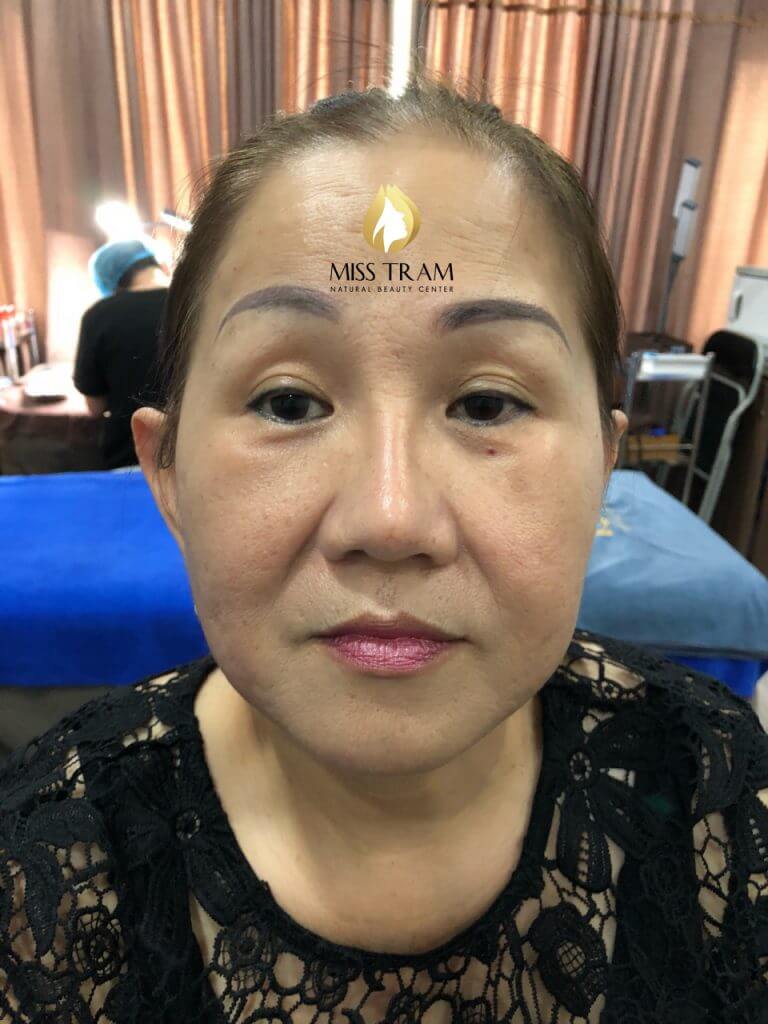 You don't have to be young to be beautiful. Phuong is also over 50 but still very young and loves life. She shared with the team Miss Tram VietNam That: The secret for her to always be confident and love life is to take care of her beauty at any age.
With eyebrows that have been shaped and sprayed before, the method of shaping, sculpting the eyebrows at the head, spraying the powder at the tail will be a reasonable choice to have a beautiful eyebrow shape, but also cover the flaws old eyebrow shape and ink color, but still no less natural.
Wish Ms. Phuong always be confident and love her life!
Miss Tram Natural Beauty Center - Beauty but must be natural.
Miss Tram - Natural Beauty Center
Hotline: 1900 7018
Mobile: 0899 194 519
See More Some Actual results More At Miss Tram:
Miss Tram's Beauty Lips Sculpting Results
Ms. Hai sculpts the Queen's Ink Lips at Miss Tram Natural Beauty Center
Treating Old Eyebrows, Creating New Eyebrow Shapes With Eyebrow Sculpting Technology
Review Top Skin Care Products