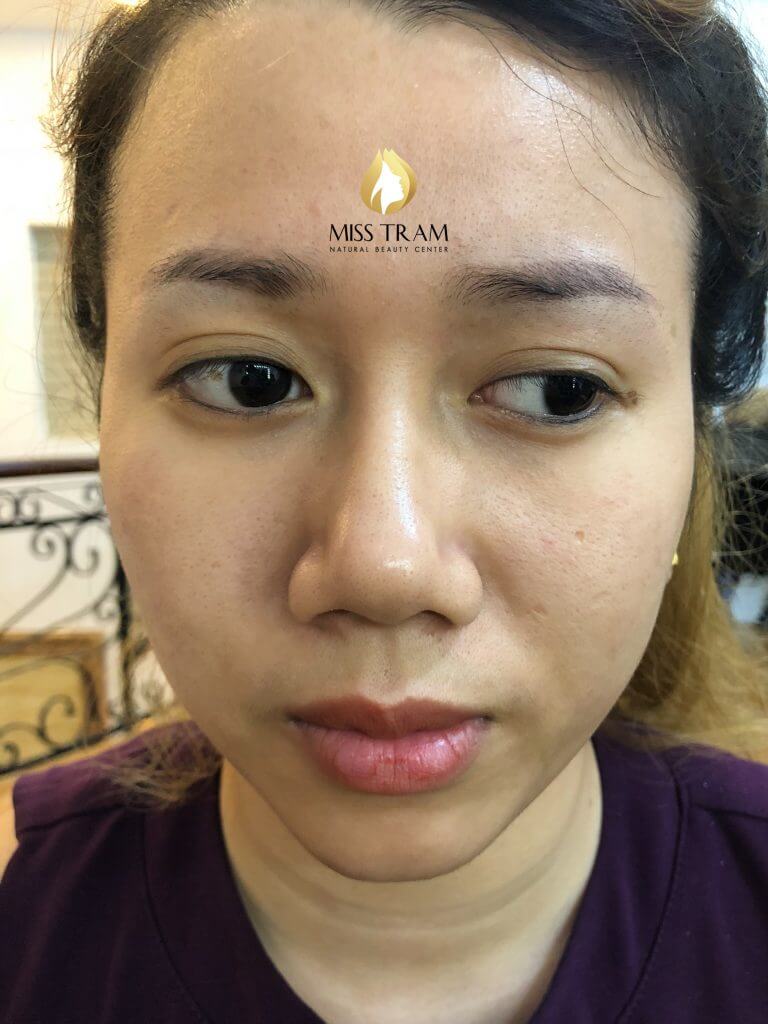 Linh's eyebrows, which have been done before, now have the phenomenon of red bloom, the ink color also fades, making the eyebrows no longer beautiful.
In order to overcome these shortcomings, Ms. Linh has come Miss Tram VietNam for advice and renew your eyebrows. Linh's eyebrows are skillfully handled by experts with specialized techniques, then using 9D sculpting technology to help her have new natural, more beautiful and sharp eyebrows.
Miss Tram Natural Beauty Center Thank you for trusting and using the service!
Miss Tram Natural Beauty Center - Beauty but must be natural.
Miss Tram - Natural Beauty Center
Hotline: 1900 7018
Mobile: 0899 194 519
See More Some Actual results Other At Miss Tram:
Results of Treatment of Red Eyebrows and Sculpting New Eyebrow Shapes for Sister Thuy at Miss Tram
Acne Treatment With Fractional CO2 Laser Micro-Activation Technology After 3 Months For You Thanh My
Freckles Treatment Results For Sister Hien Right After The First Time Of The Treatment At Miss Tram