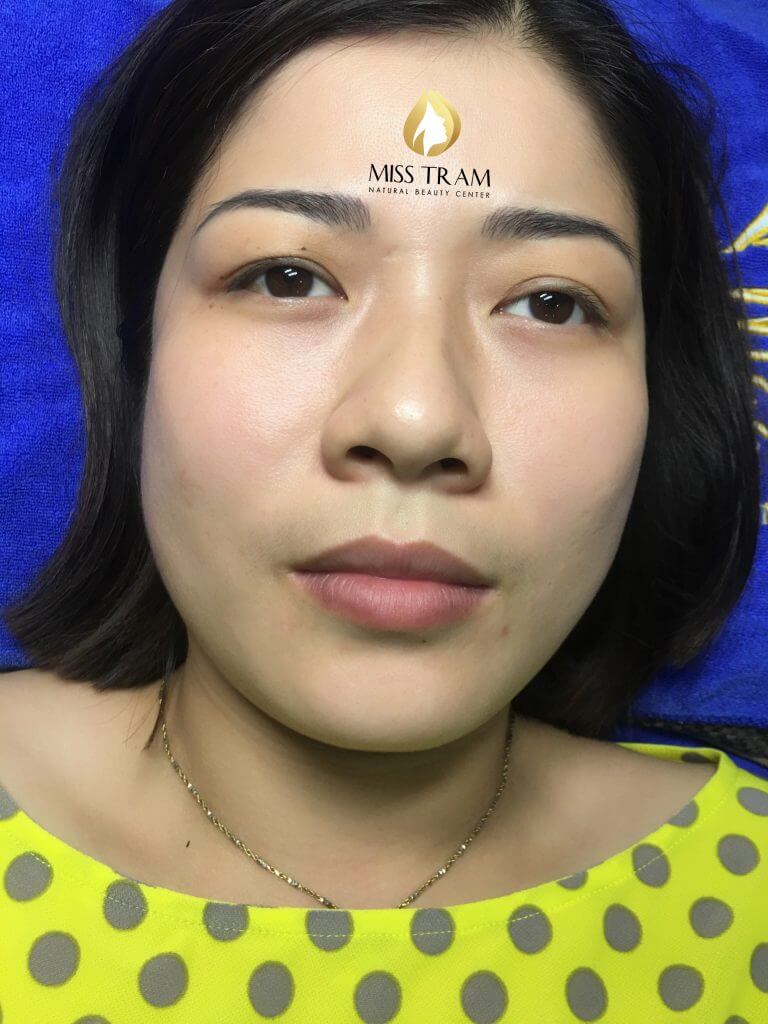 Her pale lips made her face look less sharp. But she does not want to waste time using lipstick, because of the ability to fade when eating and drinking, and moreover, lipstick also adversely affects her lips.
She chose the lip spray method at Miss Tram and she was very satisfied with the results. Not only her lips are fresh, but her face is also completely broken.
#TeamMissTram wishes you confidence in life.
See More Articles:
The results of treating old eyebrows, sculpting combined with new super-fine powder spraying – KH239010
Results of processing old eyebrows, sculpting with 9D yarn – KH231091
Results of sculpting eyebrows to cover scars for Thuy Linh
Actual Customer Results At MissTram Spa
Miss Tram Natural Beauty Center - Beauty but must be natural.
Hotline: 1900 7018
Mobile: 0899 194 519