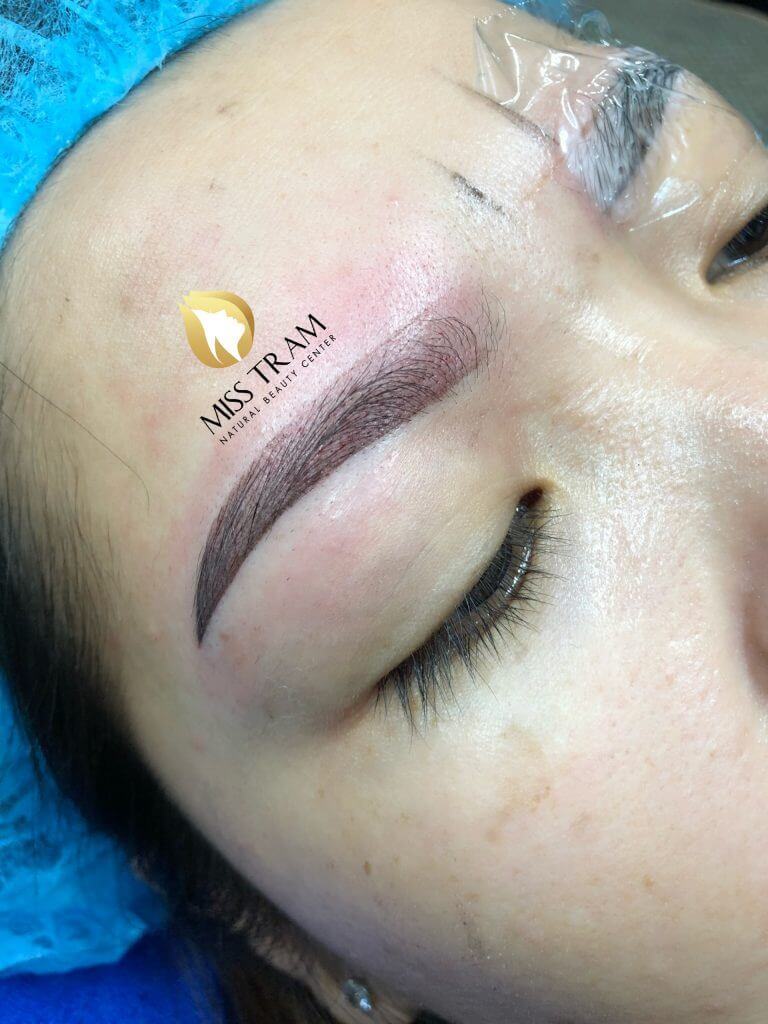 Ultra-fine powder eyebrow spray is popular with many women because it retains the naturalness but also creates sharp eyebrows, suitable for those who often wear makeup. And the price of eyebrow spray is also more economical than sculpture.
Ms. Dao feels tired because it takes time every day to draw her eyebrows, moreover, when it rains, the ink can be smudged, or blurred, so it sometimes makes her lose confidence.
She decided to choose powdered eyebrow spray technology at Miss Tram Beauty Salon to adorn your eyebrows.
Finally, you have very satisfied eyebrows! Wishing you a beautiful Dao forever!
Miss Tram Natural Beauty Center - Beauty but must be natural.
Miss Tram - Natural Beauty Center
Hotline: 1900 7018
Mobile: 0899 194 519
See More Some Actual results More At Miss Tram:
Eyebrow Sculpture Combined with Eyelash Spray for Ms Sang
Red Eyebrow Treatment – ​​9D Head Sculpting & Tail Powder Spraying
Results of Sculpting Eyebrows for Ms. Van Anh at Miss Tram Beauty Salon
Review Top Skin Care Products