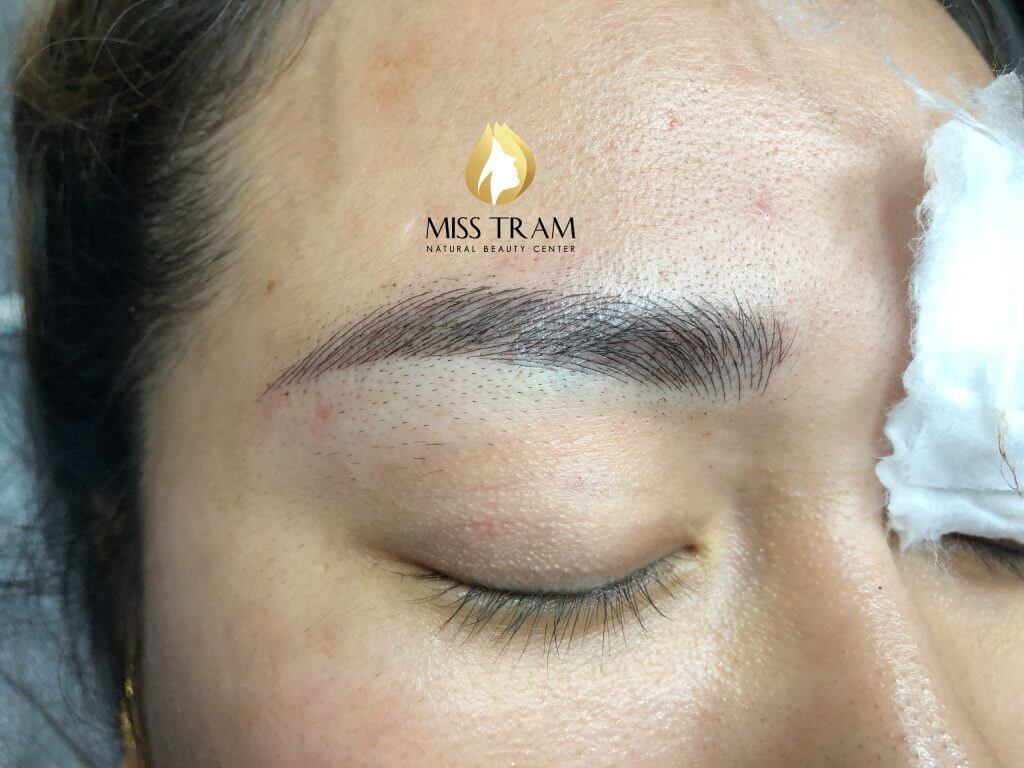 Ms. Linh used to spray eyebrow embroidery before, but it wasn't long before the ink appeared red. If you look closely, you will see that her tail shows a lot of red ink, and her eyebrows also look thinner because of that. Through friends' introduction, she came to Miss Tram Beauty Center.
With eyebrows that have been sprayed with embroidery that are red, the experts at Miss Tram will process the old ink color first. Depending on whether the old ink is still dark or light, it can be processed in different ways so that after sculpting your eyebrows will look naturally beautiful without letting the old ink color affect the quality of eyebrow sculpting.
And also to avoid the ink that will bloom later, Miss Tram chooses Queen ink, which is an ink extracted from 100% natural herbs, ensuring safety for health and color fastness. green red later.
So after completing this eyebrow sculpting, Ms. Linh did not forget to admire and thank TeamMissTram, both for enthusiastically consulting and completing the perfect eyebrow correction for Ms. Linh.
See More Other Articles:
The Results Of Treatment And Sculpting Queen Lips For Sister Tu At Miss Tram
Results of Eyelid Spray for Ms. Huong
Results of Sculpting Eyebrows for Sister Nhung at Miss Tram Beauty Salon
Actual Customer Results At MissTram Spa
Miss Tram Natural Beauty Center - Beauty but must be natural.
Hotline: 1900 7018
Mobile: 0899 194 519