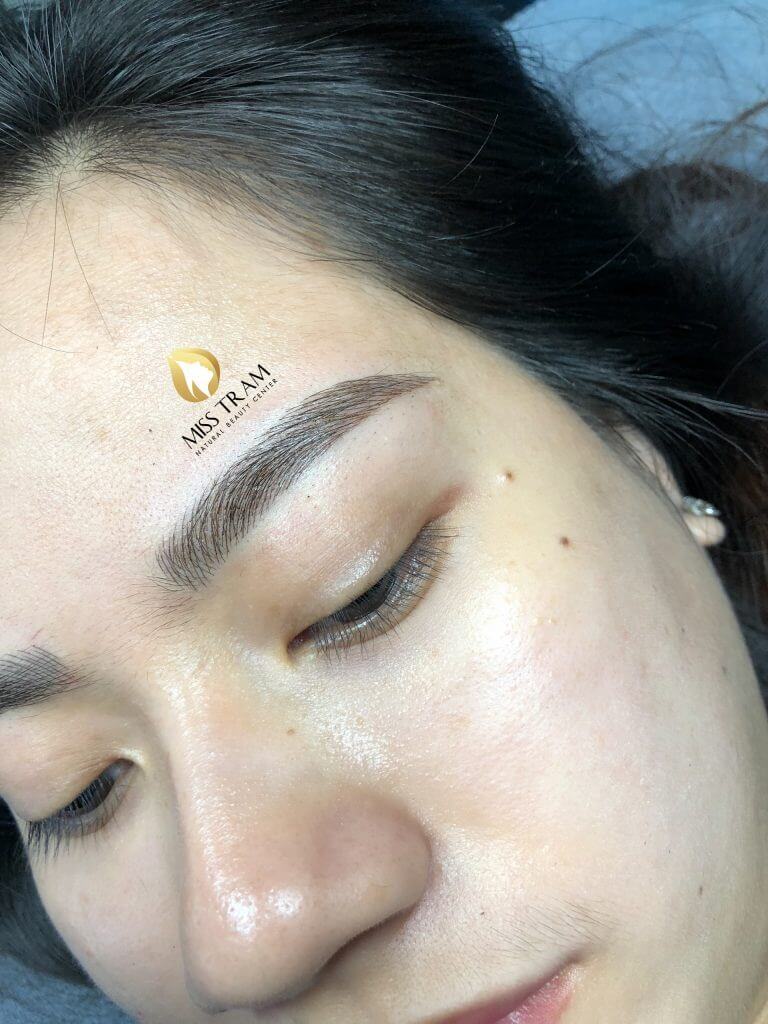 Although she has clear eyebrows, Ms. Phung Nghi is not really satisfied when her eyebrows grow messy, making her eyebrows a bit "rough". Therefore, she went to Miss Tram to quickly take care of her eyebrows.
Through the expert's advice, Ms. Phung Nghi knows that eyebrow sculpture is one of the most modern beauty methods for eyebrows and can completely help her overcome existing shortcomings.
When using this method, the specialist will use a special engraving knife with a micro-blade to put tattoo ink on the skin, carve each strand meticulously and naturally intertwined to help Ms. Nghi get the most satisfactory eyebrows. .
Let's take a look at the results of Ms. Phung Nghi's eyebrows right below!
See More Other Articles:
The Results of Posing and Sculpting Natural Fibers for Baby Bamboo
The result of her sculpting eyebrows for oily skin is funny at Miss Tram Natural Beauty Center
The result of Super-Beautiful Eyebrow Sculpting for Sister Minh
Actual Customer Results At MissTram Spa
Miss Tram Natural Beauty Center - Beauty but must be natural.
Hotline: 1900 7018
Mobile: 0899 194 519
Review Top Skin Care Products