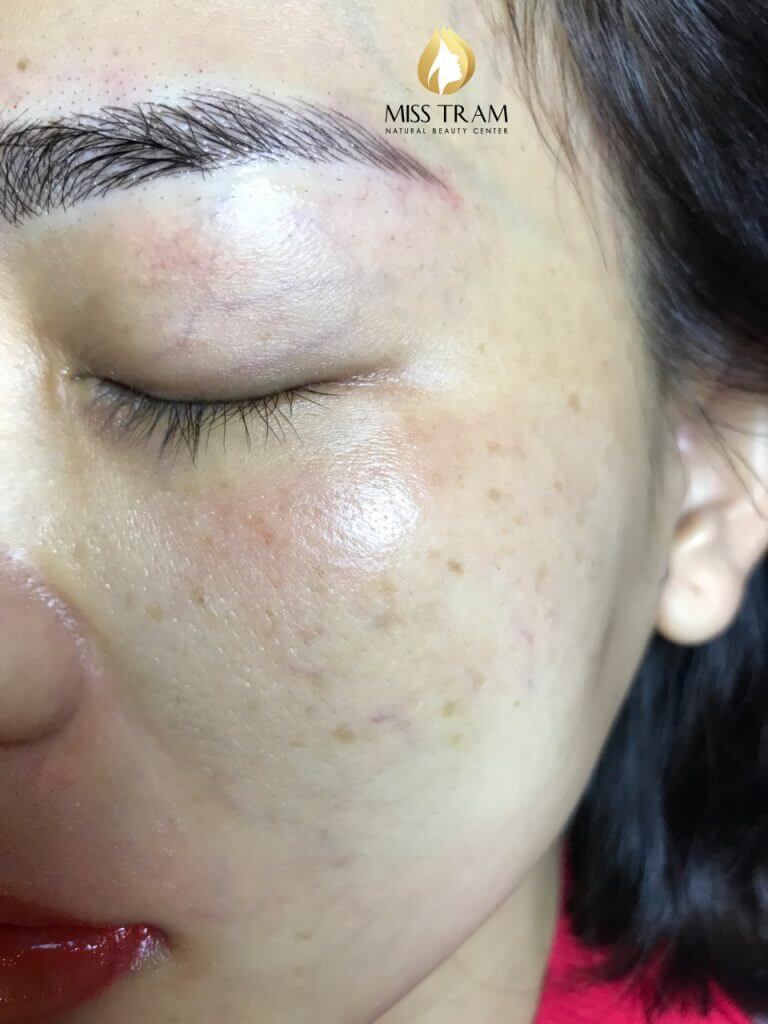 Hien is fortunate to have smooth and shiny skin, but if you look closely, freckles are the "culprit" that makes her skin somewhat uneven.
Understanding your wishes, the expert at Miss Tram Natural Beauty Center consulted and used the most modern laser freckle treatment technology to help Ms. Hien get the skin as expected.
Right after the first treatment of the course, Ms. Hien's skin has improved markedly, the freckles have faded and are not even visible on the skin. This result made Hien feel extremely satisfied.
If you are also being "disturbed" by freckles, please quickly contact Team Miss Tram!
Miss Tram Natural Beauty Center - Beauty but must be natural.
Miss Tram - Natural Beauty Center
Hotline: 1900 7018
Mobile: 0899 194 519
See More Some Actual results More At Miss Tram:
Results of Spraying Natural Eyelids Incorporating Light Tails For Sister Huong
Results of Spraying Eyelids Open Natural Beauty For Ms. Hai at Miss Tram Natural Beauty Center
Correcting Old Eyebrows And Sculpting New Eyebrows 9D With American Ink 100% Herbal Ingredients Extract For Anh Tuan