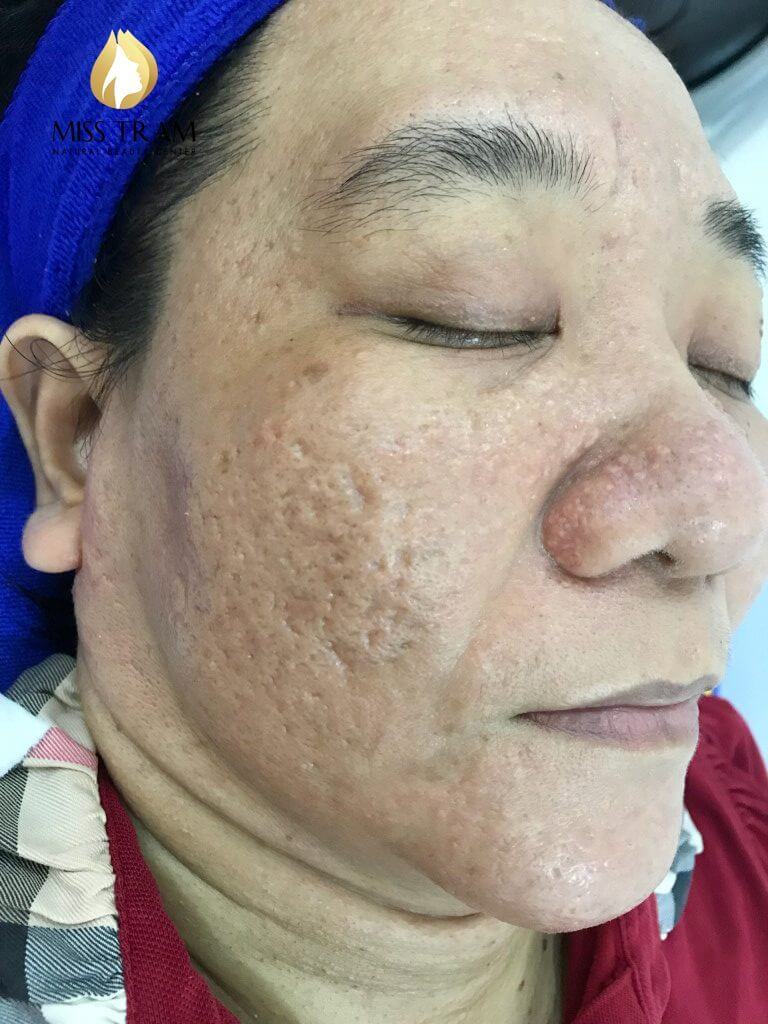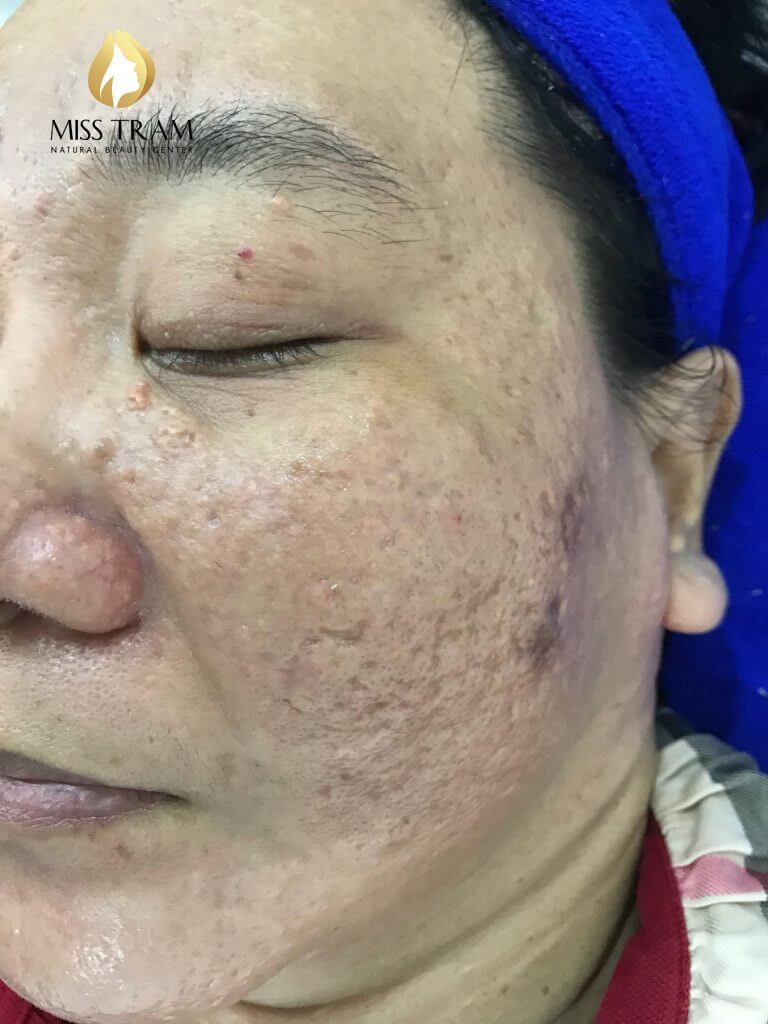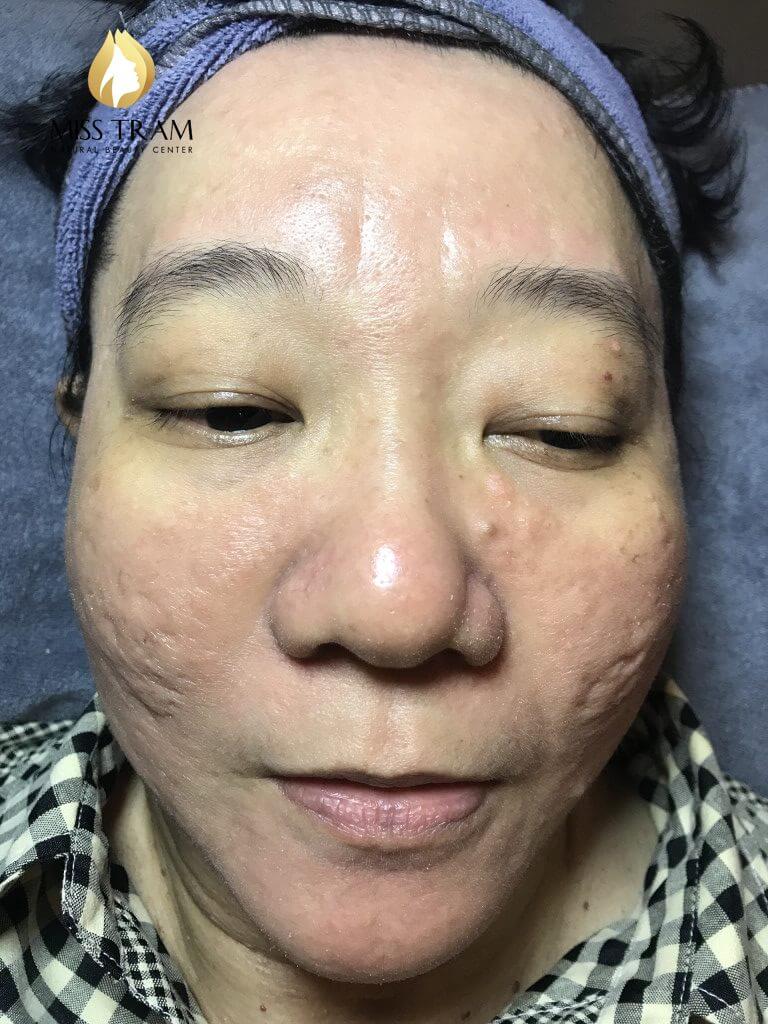 Our facial skin is a place that is often directly exposed to the environment, pollution and dust, so it is easy to lead to acne, and if there is no proper and timely treatment method, it will be easy. leave scars and bruises.
Daily, at Miss Tram VietNam receiving and consulting many acne treatment cases for customers and My Nga is also one of them. My Nga's skin color is quite light, but due to acne, dark spots and pitted scars, it affects the skin color, reducing the glossiness of the face. With that skin condition, the experts at Miss Tram agreed with her and came up with a course of Treatment for Acne - Darkening - Keloid Scars - Skin Resurfacing with Fractional CO2 Laser Technology Combined with Traditional Medicine and Bottom Separation. Nano Scar.
This method has helped My Nga remove acne and fill in the scarred skin, making the skin firm, smooth and full of "life".
Miss Tram helped her get rid of the "obsession" about acne after a long time searching for suitable remedies and treatments. If you are also having skin problems, do not hesitate to contact us for timely advice!
Miss Tram Natural Beauty Center - Beauty but must be natural.
Miss Tram - Natural Beauty Center
Hotline: 1900 7018
Mobile: 0899 194 519
See More Some Actual results More At Miss Tram:
The result of Ms. Hoang Anh's Collagen Queen Lip Spray at Miss Tram Spa
Results of Sculpting Eyebrows for Sister Mai Anh at Miss Tram Spa
Ms. Hien beautifies her eyebrows with sculpting technology at Miss Tram