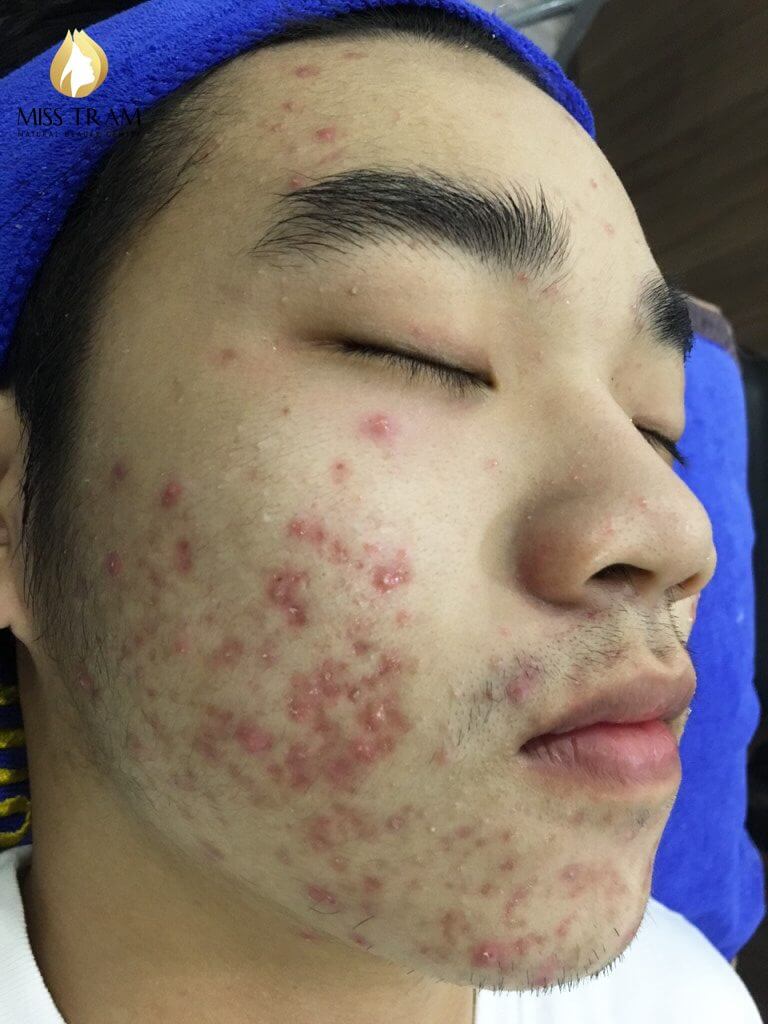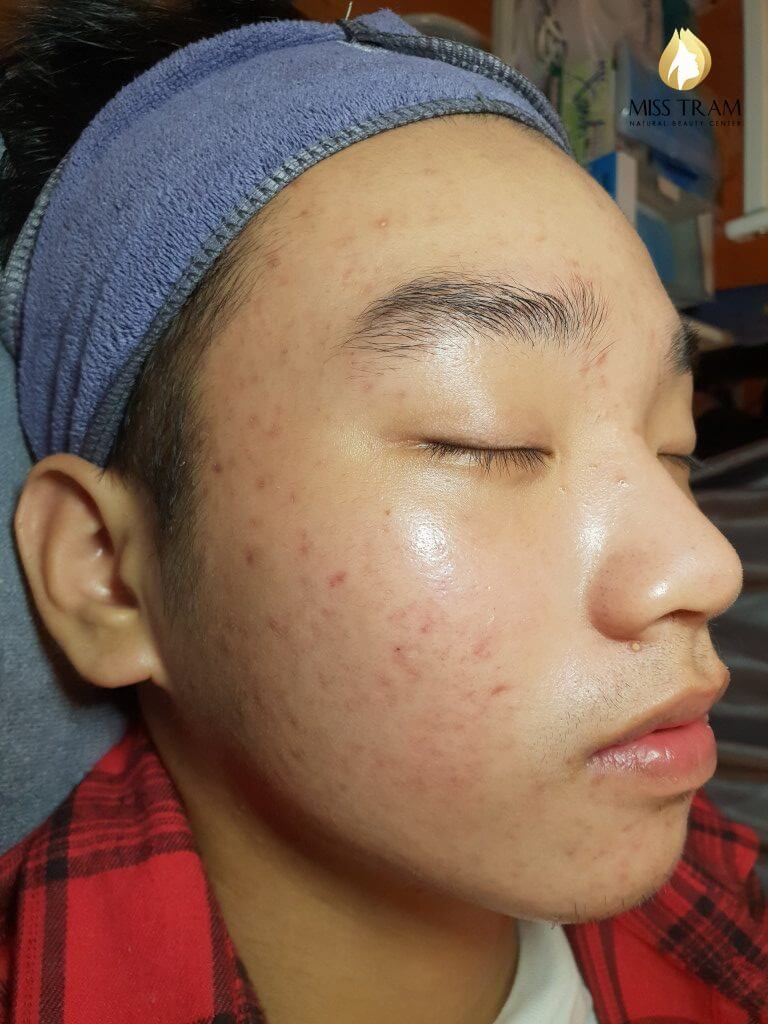 Hien's facial skin appeared quite a lot of red pimples on both cheeks, reducing the aesthetics of the face.
After being Expert at Miss Tram VietNam Examining and consulting on treatment methods, Mr. Hien has chosen Technology Fractional Laser Fractional CO2 to improve her skin condition. This is a technological breakthrough in the field of recovery and treatment of acne skin - pitted scars. With a wavelength of 10.600 nm, it is able to penetrate deep into the dermis without causing invasion of the surrounding healthy skin.
At the same time, the CO2 laser helps stimulate collagen proliferation tissue to fill in acne scars, and at the same time improve facial skin problems, help firm skin, reduce dark spots, wrinkles, smoother and younger skin.
Please join Miss Tram Natural Beauty Center to look back at Mr. Hien's treatment journey after 5 months!
Miss Tram Natural Beauty Center - Beauty but must be natural.
Miss Tram - Natural Beauty Center
Hotline: 1900 7018
Mobile: 0899 194 519
See More Some Actual results More At Miss Tram:
Result of Anh Thanh's Eyebrow Sculpture
Result of Natural Fiber Sculpture for Sister Vy's Eyebrows
The result of Sculpting Eyebrows for Sister Nhung