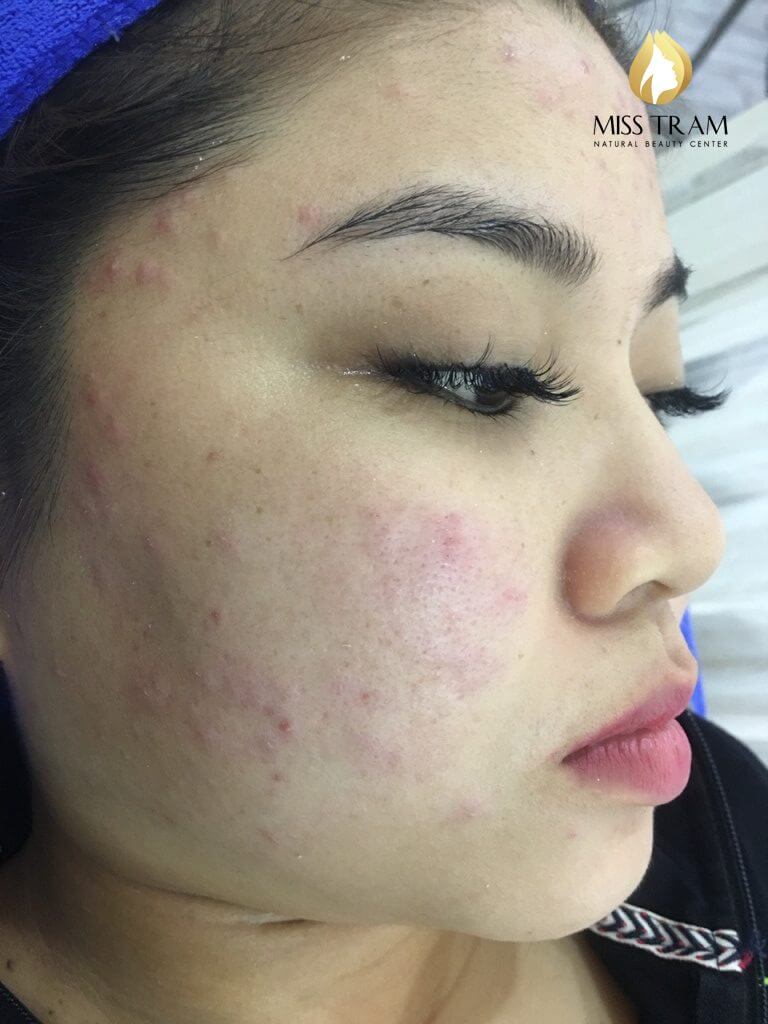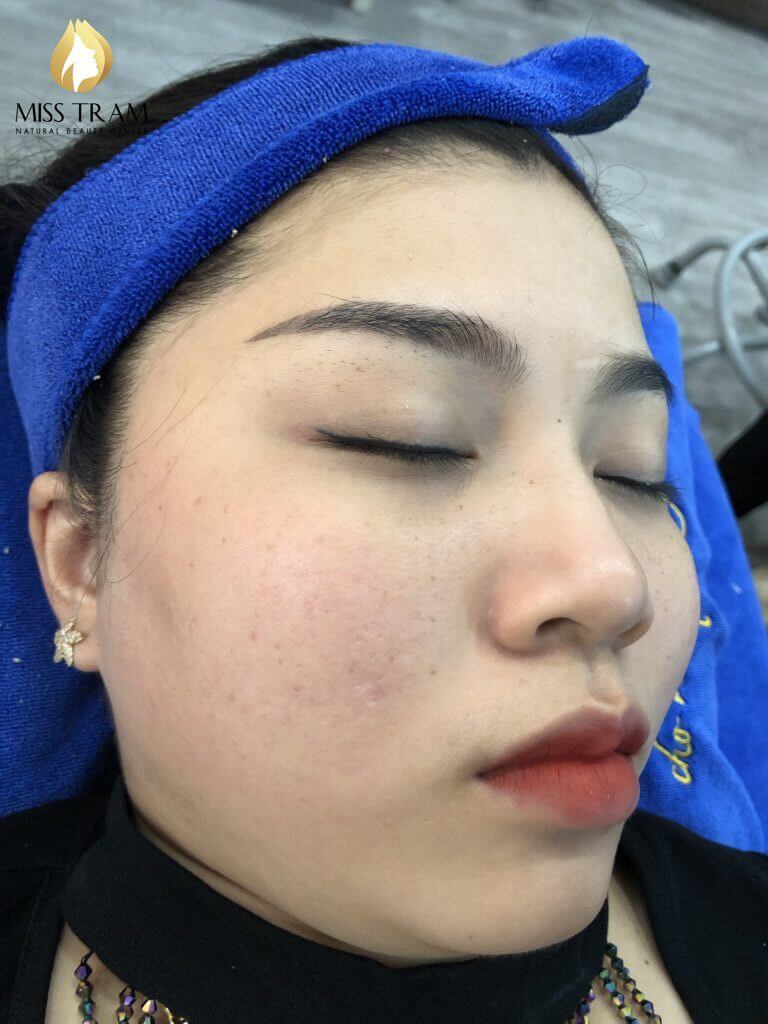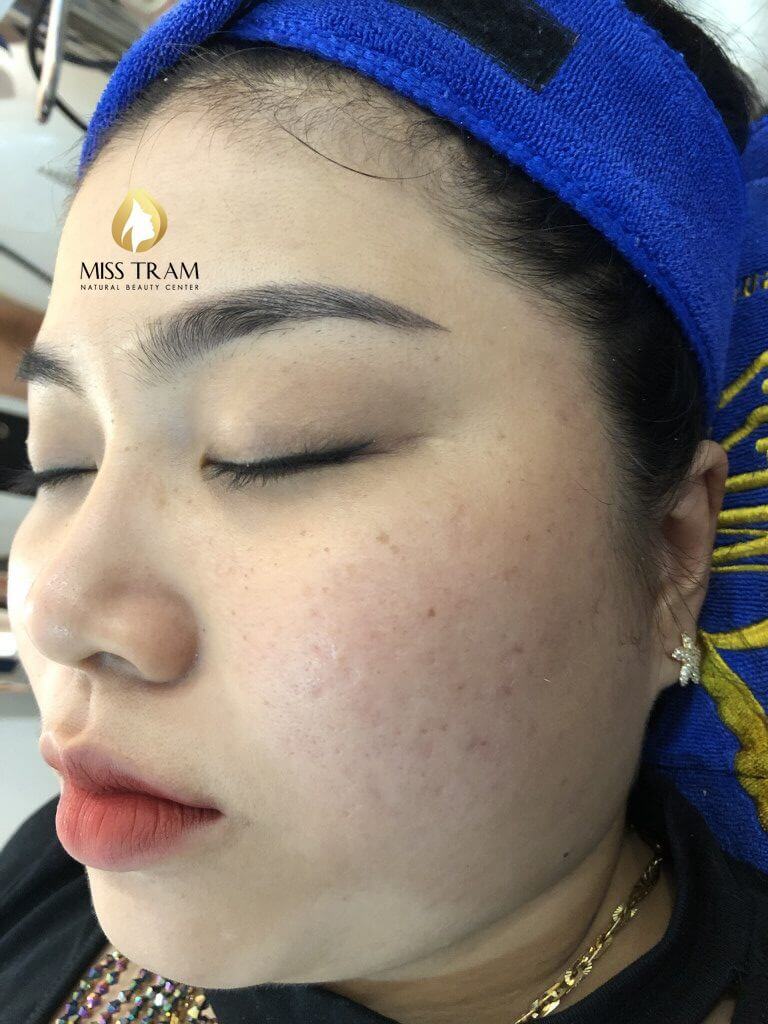 The cheeks and forehead are areas where many acnes are concentrated, causing Ms. Dieu's skin to be red and uneven in color.
After receiving a thorough consultation about the causes of acne and the treatment process at Miss Tram VietNam, Ms. Dieu agreed to use the method of acne treatment with Fractional CO2 Laser pulse technology.
This is a technological breakthrough in the field of recovery and treatment of acne skin - pitted scars. With a wavelength of 10.600 nm, it is able to penetrate deep into the dermis without causing invasion of the surrounding healthy skin.
In addition, the CO2 laser helps stimulate collagen proliferation tissue to fill acne scars, while improving facial skin problems, helping to firm skin, reduce dark spots, wrinkles, smoother and younger skin. .
Results after only 2 months of treatment, Ms. Dieu's skin has significantly reduced acne, skin color is also brighter and pores have narrowed.
You can refer to the actual pictures of Ms. Ngoc Dieu right below!
Miss Tram Natural Beauty Center - Beauty but must be natural.
Miss Tram - Natural Beauty Center
Hotline: 1900 7018
Mobile: 0899 194 519
See More Some Actual results More At Miss Tram:
Results of Acne Treatment Hidden Under The Skin, Deep Treatment - Brighten And Tighten Pores For Ms. Vy
Results of Beautifying Eyebrows by Natural Fiber Sculpting Method for Ms. Phung Nghi
The Results of Posing and Sculpting Natural Fibers for Baby Bamboo
Review Top Skin Care Products