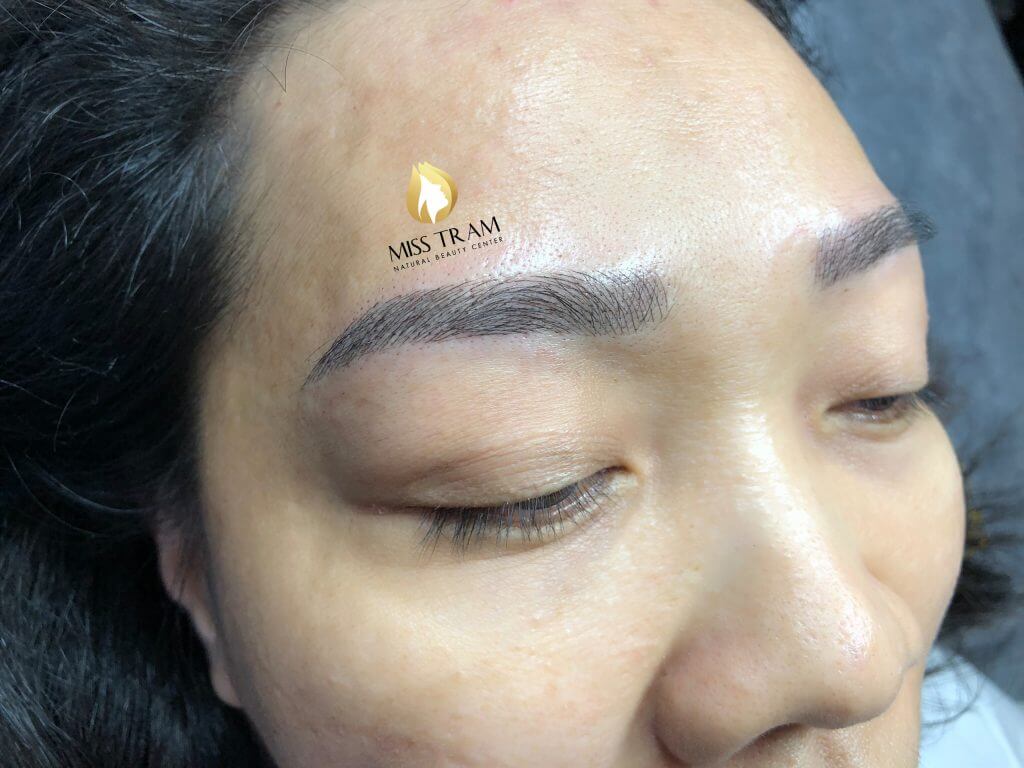 If you look closely at her eyebrows, you can see that the tail is a bit low, making her eyes have a sad look.
To overcome this shortcoming, Ms. Anh turned to the experts of Miss Tram VietNam Looking forward to hearing advice and correcting the eyebrow shape to be more suitable.
Based on the actual characteristics of Anh's eyebrows, sculpting eyebrows is the most suitable method that Miss Tram suggested and implemented for her.
With this method, Miss Tram's expert will use a special engraving knife with a micro-blade to put tattoo ink on the skin, carve each strand meticulously and naturally intertwine to help her have new suitable eyebrows and still retain its natural look.
Let's take a look at the results of Anh's eyebrows after being completed by the experts at Miss Tram!
Miss Tram Natural Beauty Center - Beauty but must be natural.
Miss Tram - Natural Beauty Center
Hotline: 1900 7018
Mobile: 0899 194 519
See More Some Actual results More At Miss Tram:
Red Eyebrow Treatment Results – Super Smooth Powder Eyebrow Spraying for Ms. Ha
The result of Ms. Tram's natural fiber eyebrow sculpture Sợi
Results of Sculpting Natural Fibers for Sister Hau
Review Top Skin Care Products