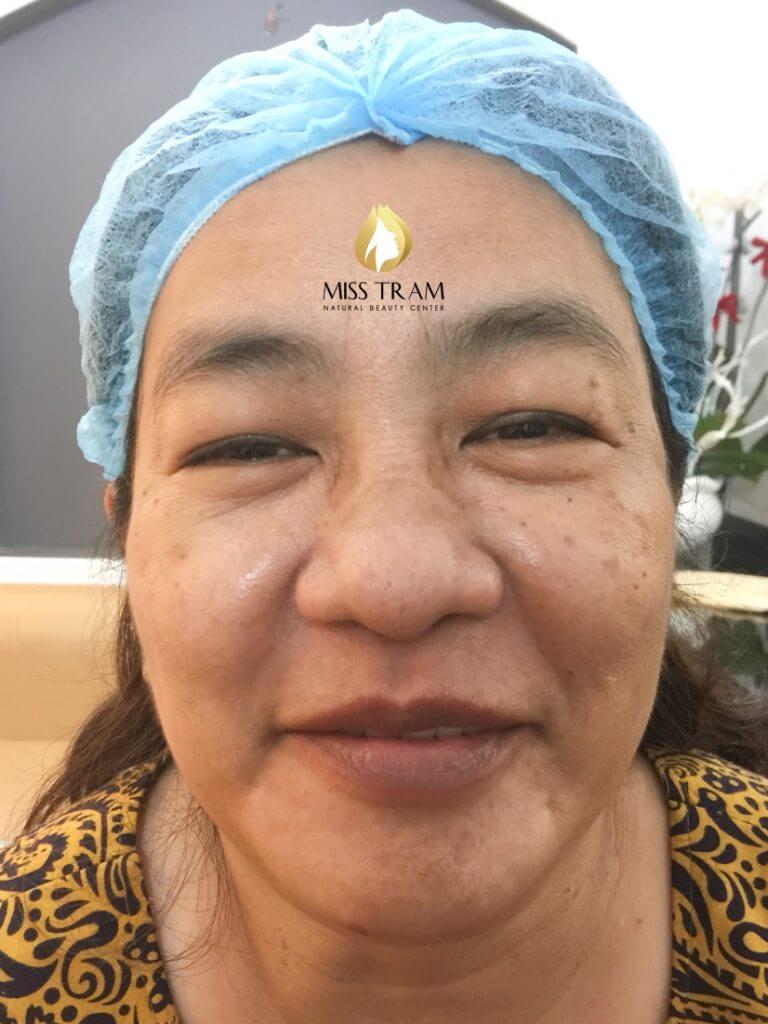 Increasingly, the number of middle-aged customers interested in beauty is increasing. Especially the services of beautifying eyebrows, beautifying lips, taking care of aging skin…
Ms. Thanh is one of hundreds of middle-aged customers who come to beautify their eyebrows at Miss Tram beauty. She said not only to be beautiful, but to make it very beautiful for her.
I don't know if people look at these pictures and see: "It's so beautiful" yet? Particularly, Ms. Thanh is extremely satisfied with her new eyebrows.
Thank you dear customers for always supporting Miss Tram, giving #teamMissTram the greatest motivation!
Miss Tram Natural Beauty Center - Beauty but must be natural.
Miss Tram - Natural Beauty Center
Hotline: 1900 7018
Mobile: 0899 194 519
See More Some Actual results More At Miss Tram:
Results of Sculpting 9D Yarn for Sister Hong at Miss Tram
Results of Spraying Crystal Lips In Nature For Anh Cong Van
Result of Super Smooth Powder Eyebrow Spray for Miss Peach at Miss Tram
Review Top Skin Care Products