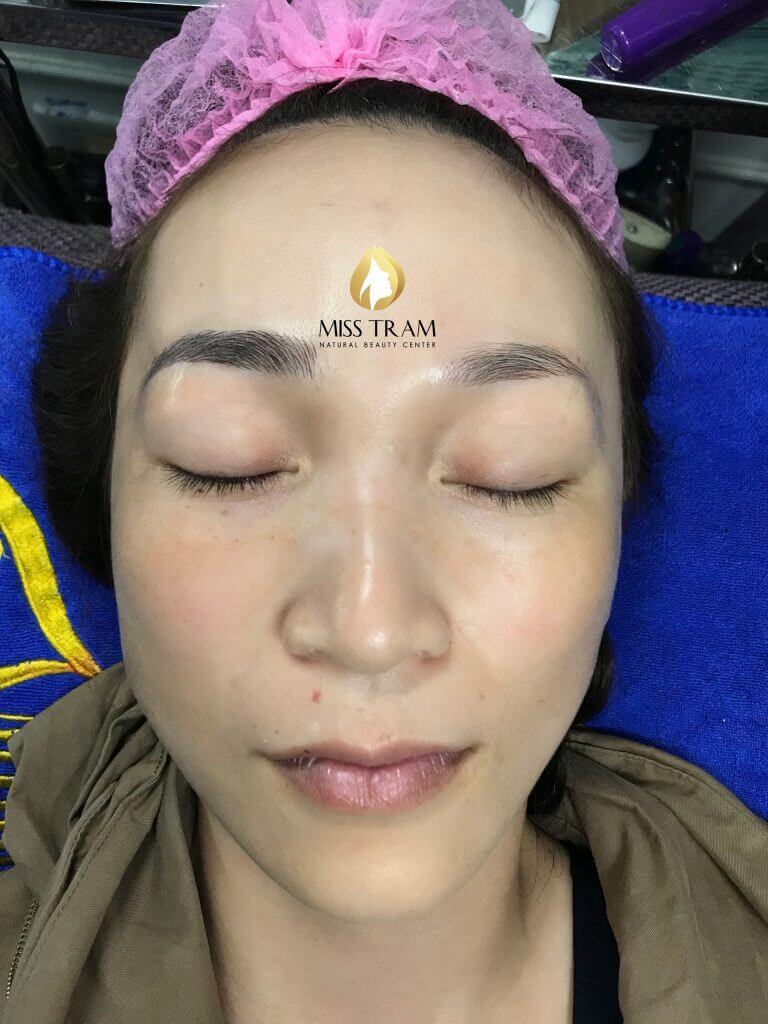 With messy eyebrows that do not have a clear shape, Ms. Van Anh went to Miss Tram Beauty Salon to beautify her eyebrows with the desire to be more beautiful and she can be more confident.
The technology of sculpting eyebrows at Miss Tram will solve these worries for you. After shaping the eyebrows according to the golden ratio, the experts will sculpt each eyebrow onto the drawn eyebrow shape, to create beautiful and extremely natural-looking eyebrows.
Thank you Van Anh for trusting Miss Tram. #team Miss Tram always wishes to beautify as many beloved customers.
See More Other Articles:
Treating old eyebrows - Sculpting new eyebrows with natural fibers for Thao Nhi
Sculpting you waving yarn for Tuyet Nhi
Sculpting the first part of the eyebrow - Spraying super-fine powder on the eyebrow for Miss Phuong
Actual Customer Results At MissTram Spa
Miss Tram Natural Beauty Center - Beauty but must be natural.
Hotline: 1900 7018
Mobile: 0899 194 519
Review Top Skin Care Products