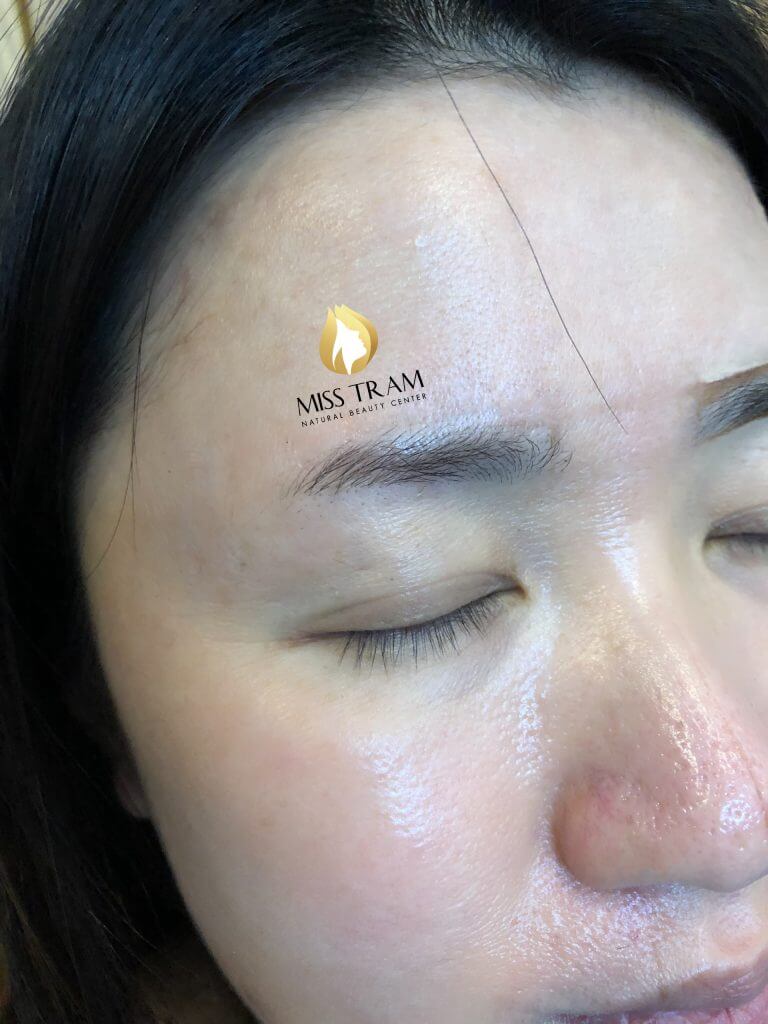 Oanh's wish is to skillfully overcome the shortcomings of her eyebrows, which are currently missing her tail.
She "confided" this to the expert at Miss Tram Natural Beauty Center to seek appropriate advice.
Based on the actual condition of Ms. Oanh's eyebrows, the specialist quickly determined and reshaped the eyebrow frame, and used natural fiber sculpting technology.
The specialist will meticulously sculpt each eyebrow that is intertwined with your real eyebrows. Each finely smoothed eyebrow creates such a natural look that you can hardly distinguish which is the eyebrow that has just been sculpted.
Miss Tram invites you to refer to the pictures of Ms. Oanh after overcoming the disadvantages of the eyebrows!
See more Customer Results Other At Miss Tram:
Results of Treatment and Spraying Queen's Lips for Ms. Dan at Miss Tram Beauty Salon
Old Eyebrows Treatment Results – Head Sculpting And Tail Spraying For Ms Khanh At Miss Tram Spa
Results of Sculpting Eyebrows for Sister Truc at Miss Tram
Miss Tram Natural Beauty Center - Beauty but must be natural.
Miss Tram - Natural Beauty Center
Hotline: 1900 7018
Mobile: 0899 194 519