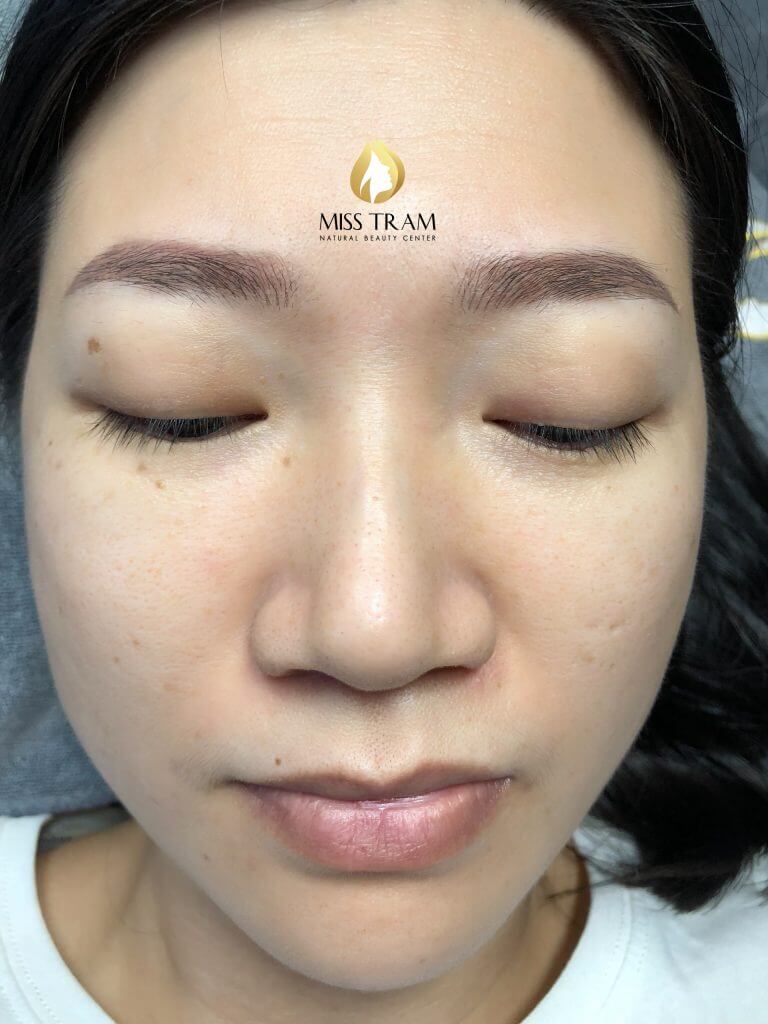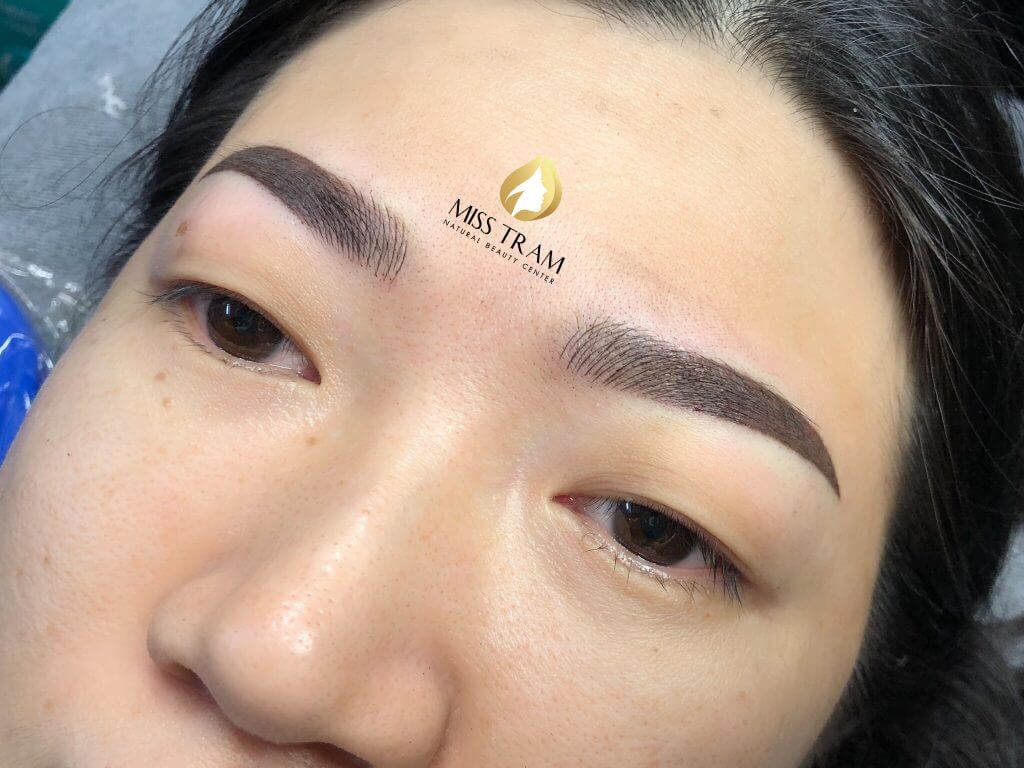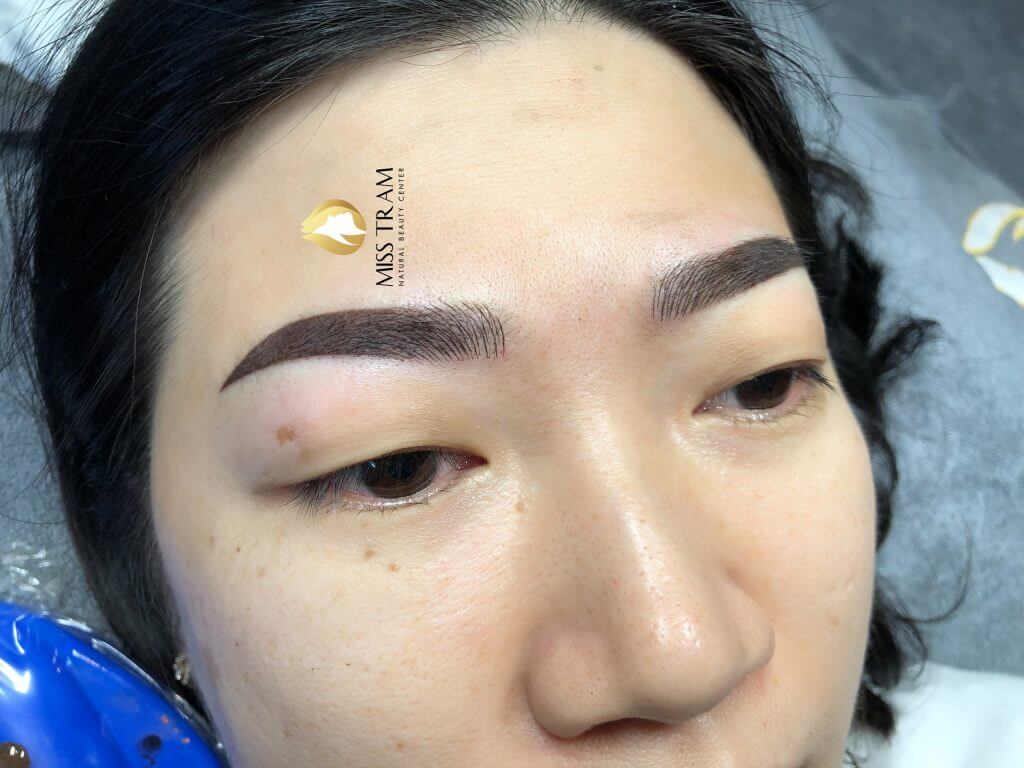 The cause of eyebrow tattooing that occurs red bloom like the case of Ms. Hieu has been mentioned a lot by Miss Tram before.
And in this particular case, Team Miss Tram quickly fixed the color of the old eyebrow with professional measures, then proceeded to sculpt the yarn at the head of the eyebrow, combined with powder spraying for the tail.
In particular, the exclusive ink trusted by Ms. Hieu and many of Miss Tram's customers, using it is Queen ink with 100% natural herbal ingredients that will not turn red over time. This is a type of ink imported directly from the US that will help you own elegant, smooth natural eyebrows like you are doing gentle makeup.
Miss Tram invites you to refer to more pictures of Hieu's new eyebrows!
Miss Tram Natural Beauty Center - Beauty but must be natural.
Miss Tram - Natural Beauty Center
Hotline: 1900 7018
Mobile: 0899 194 519
See More Some Actual results More At Miss Tram:
Old Embroidered Eyebrow Treatment Results – New Eyebrow Sculpture For Sister Hoa Chị
Results of Clearing Acne & Tightening Pores After 1 CO2 Fractional Laser
Green Eyebrow Treatment Results – Head Sculpting & Tail Powder Spraying for Miss Xuan