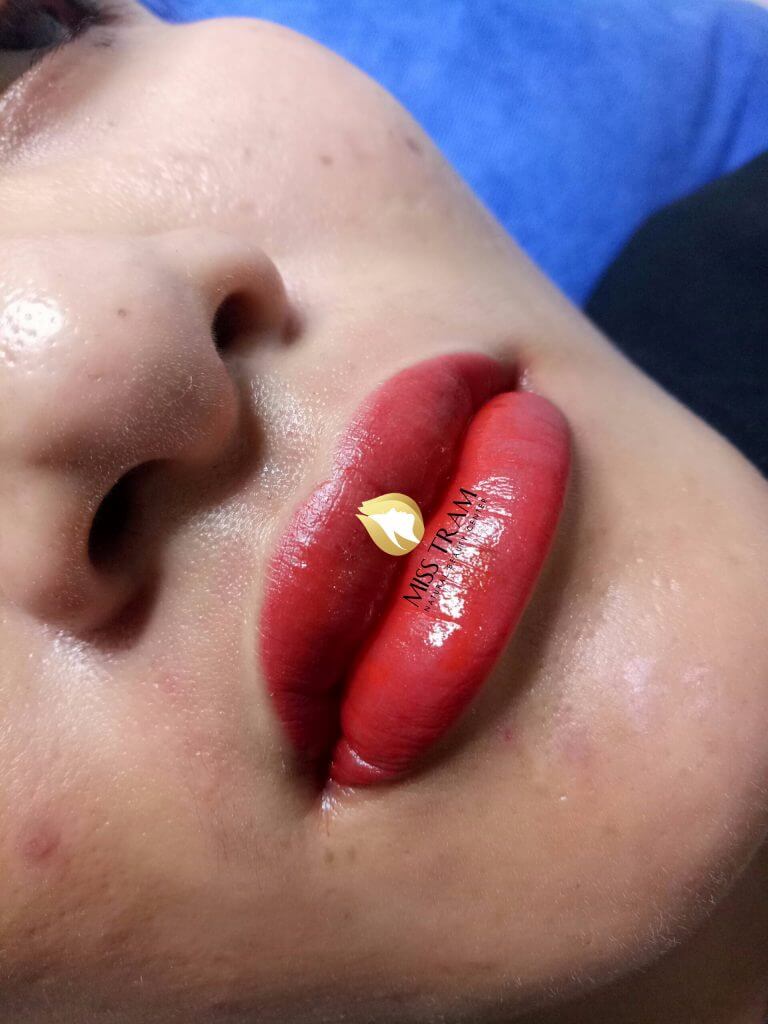 With dry, pale, lifeless lips, Ms. Tho feels sad and loses confidence when communicating. She was afraid of the problem of always having to wear lipstick, so she decided to invest in beautifying her lips.
The lip sculpting technology of cosmetology Miss Tram VietNam helped Tho have fresh, healthy, tight lips and from now on she will not need to use lipstick when going out. Thank you for trusting Miss Tram. Wish you always beautiful and confident!
Miss Tram Natural Beauty Center - Beauty but must be natural.
Miss Tram - Natural Beauty Center
Hotline: 1900 7018
Mobile: 0899 194 519
See More Some Actual results More At Miss Tram:
Ms. Hai sculpts the Queen's Ink Lips at Miss Tram Natural Beauty Center
Treating Old Eyebrows, Creating New Eyebrow Shapes With Eyebrow Sculpting Technology
The Result of Sculpting Eyebrows for the First Part, Spraying the Queen's Powder Super Smooth for the Tail
Review Top Skin Care Products