Using special cream products is the method chosen by many people to improve their skin freckles, melasma. Because, cosmetics that are easy to use at home, easy to buy and effective in treatment are also highly appreciated by dermatologists. However, there are too many types melasma, freckles cream making women confused as to which is the most effective and safe product.
Understand that, Miss Tram - Natural Beauty Center will Review 7 good creams to treat melasma and freckles used today. Reference together.
1
Sakura Spot Care & Whitening Night Cream
The beginning of the list is the product Sakura Spot Care & Whitening Night Cream from the famous Japanese cosmetic brand Sakura. With benign natural ingredients, this product is the perfect suggestion for all skin that is suffering from pigmentation, freckles.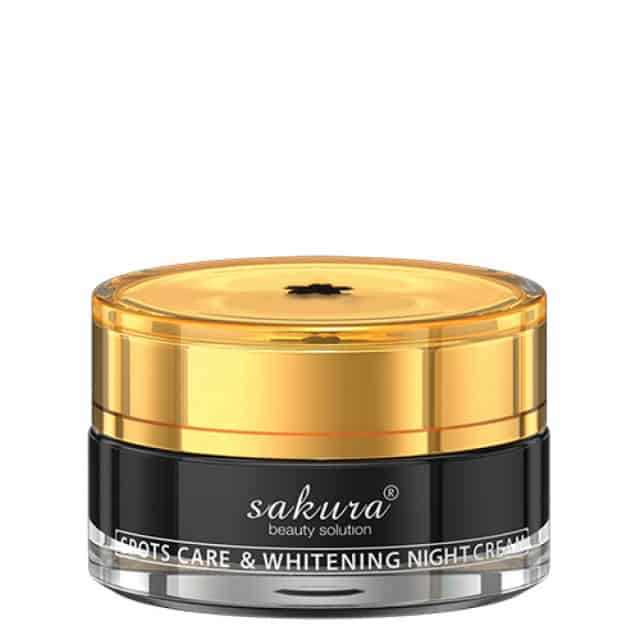 Advantages of Sakura's melasma cream:
Treat melasma, freckles Effective thanks to the ingredient Tranexamic Acid.

Extracts of cherry blossom, licorice help strengthen the skin's resistance, anti-oxidant.

Has antibacterial ability, reduces pigmentation, freckles and moisturizes well

Contains sunscreen ingredients to help protect skin from harmful UV rays.
Disadvantages:
2
Melasma Removal Cream DORI
Melasma Removal Cream is a product from home Dori Beauty – A cosmetic brand specializing in providing skin care treatments for many Spas in Vietnam. Although not as famous as other foreign brands, this product line has won many hearts from a group of customers who specialize in Spa products.
Let's take a look at the highlights of Melasma Removal DORI cream:
The product contains mulberry root extract (with active ingredient Riboflavin) to help reduce pigmentation, freckles and even skin tone.

Fermented honey ingredients work kill death celk Gentle, brightens the skin and helps nutrients easily penetrate deep inside.
Contains collagen Hydrolyzed helps to reduce wrinkles, pigmentation, freckles, bring firm, smooth skin.

The mixture of mung bean and oat extracts has strong antioxidant capacity, preventing the formation of melanin that causes melasma and freckles.

Safe, benign, suitable for all skin types, even the most sensitive.
Disadvantages:
Products are specialized in Spa, so they are not distributed like other brands. Therefore, many users have difficulty in accessing.
3
Dongsung Rance Cream
Not too strange to women, Dongsung Rance Cream belonging to Dongsung Pharmaceutical Group (Korea) is also a popular line of products to treat melasma and freckles in recent years.
Product advantages:
Contains safe active ingredients such as Kojic Acid, bee venom, Alpha - Bisabolol that have the effect of eliminating toxins, fading melasma, freckles, preventing melasma and improving bright white skin.

Chamomile flower extract helps to clean, balance the skin's moisture, remove spots and freckles.

Anti-aging, support tighten pores.

The cream is thin and light, so it spreads easily and is not greasy.
Disadvantages:
The product contains fragrances and colorants, so those with thin, sensitive skin are easily irritated.
4
Mediheal Bright Melakill Cream
Referring to products to treat melasma, freckles that are "storming" today certainly cannot be ignored Mediheal Bright Melakill Cream from the land of Kim Chi.
Product highlights:
Blur melasma, freckles, help skin color evenly thanks to nutrients Niacinamide, soybean extract, pearl powder.

Helps prevent the development of melanin pigments that cause melasma and freckles.

Contains Glutathione ingredients to help whiten and soft skin.

Oil control, shrink pores.

Safe and benign for all skin types.
Disadvantages:
It is easy to catch the sun, so you need to cover and apply sunscreen complete - thorough.
5
Transino Whitening Cream
Transino Whitening Cream is a product from the Japanese brand Transino. Possessing a "golden" ingredient list to help treat melasma, freckles, and age spots effectively - Transino Whitening is a good suggestion you should not ignore.
Product advantages:
Active ingredient Tranexamic has a specific effect on the root of melanin pigment.

moisture level, face whiteningNourishes the skin from deep within.

Prevents aging, sagging facial skin.

Light cream texture, quickly absorbed.
Disadvantages:
6
Eucerin UltraWHITE+ Spotless Cream
Eucerin is a famous German cosmetic brand. The products of this company receive a lot of good reviews from users because of their benignity and effectiveness. And UltraWHITE+ Spotless cream Is no exception.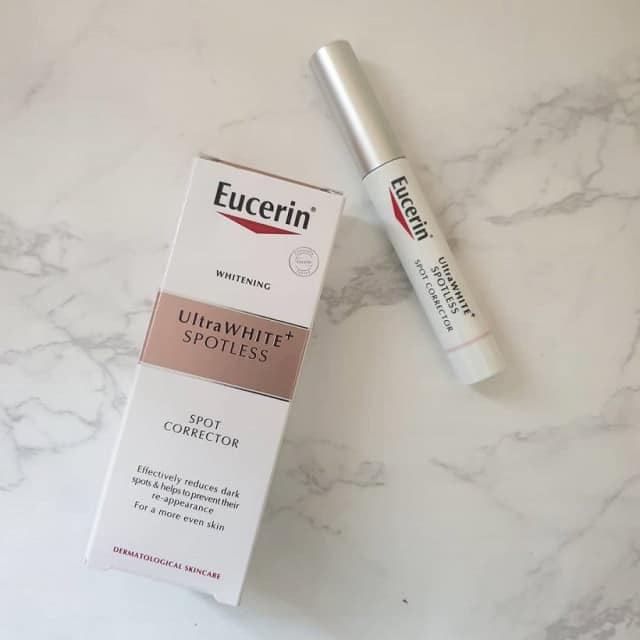 Product outstanding features:
Helps inhibit the formation of melanin pigment thanks to Thiamidol ingredient.

Fades dark spots, freckles, age spots.

Brighten, even skin tone.

Convenient and economical dot pen design.
Disadvantages:
The product has fragrance, so those with sensitive skin may be irritated.

The price is very "expensive".
7
Vichy Ideal White Melasma Treatment Cream
Coming from the house of Vichy - the world famous French cosmetic brand, Vichy Ideal White melasma cream loved by many beauty believers.
Product highlights:
Phe-resorcinol, Ellagic Acid and Adenosin: help prevent melanin synthesis and protect skin from UV rays.

Contains LHA that has a skin-regenerating effect, for bright, smooth skin.

The cream is easily absorbed, not greasy.

Easy-to-use faucet design.
Disadvantages:
Sensitive skin easily irritated by alcohol and silicone in the product.
With 7 A good, safe and safe cream to treat melasma and freckles mà Miss Tram - Natural Beauty Center share here, hope you will choose the most suitable product for your skin. Wish you successful treatment of melasma, freckles and youthful skin.