Instructions on How to Fix Dry Lips Spraying
Question:
"Hello center, I am extremely confused because my lips have only been sprayed for 3 days and feel so dry. I went to the drugstore to buy antibiotics to drink and they gave me a tube of ointment to apply. Somehow the next day my lips were blistered and blistered. What should I do now? Hope the center can help me with treatment. Thank you"
(My Ngan - 28 years old - Da Nang).
Reply:
Hello My NganThank you very much Ngan for sending the question about the mailbox. We would like to answer your questions as follows:
First of all, it is not clear that the address where you sprayed your lips has taught you how to take care of your lips after spraying carefully, but your lips are so dry. Maybe the establishment you choose is not attentive in taking care of customers, but for Miss Tram - Natural Beauty Center, this situation will never happen.
Because we are very careful in the care before and after spraying, according to medical standards will minimize the risks such as dryness, burning or blistering. If you follow the doctor's advice, it will stimulate the scab process and better color.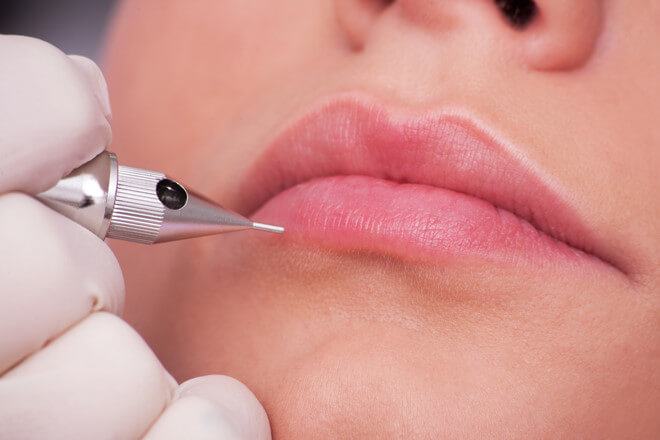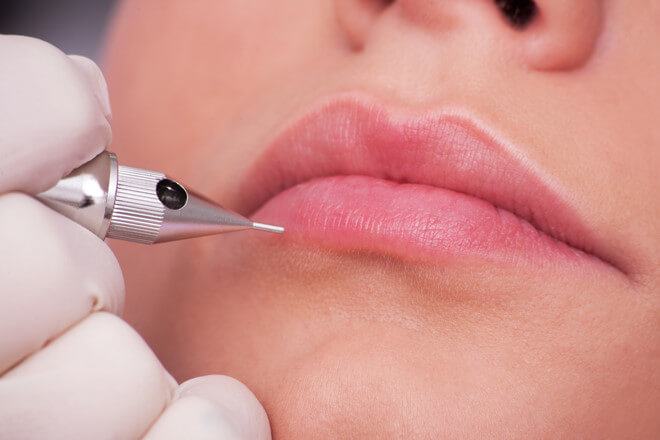 According to your words, after 3 days of not using any lip balm, it is natural to lead to dryness. And after you apply ointment, but blisters come from many causes, possibly due to:
The tattoo equipment at your chosen facility has not been carefully sterilized

Professionals have poor skills, so it can easily lead to injury

After tattooing, do not care and protect the lips from the beginning

Inkjet ink is not safe
>>> Related posts: The Secret To Moisturizing Lips Effectively 6 things to do to effectively moisturize your lips.
With the current situation, you should first stop using the ointment and buy some oral antibiotics and apply the following:
+ Cephaxilin 500mg: 4 tablets / 2 times / day
+ Alphachoy: 6 tablets / 2 times / day
+ Vitamin C: 4 tablets / 2 times / day
+ Acyclovir 200mg: 3 tablets/day
Drink from 3 to 5 days or until you see the above phenomenon and go to the beauty center immediately for examination and advice.
Use Vaseline. Before applying, you use physiological saline to clean the skin. This is a product that restores and regenerates the skin used in the tattoo industry. The cream is extracted from natural herbs that restore, regenerate, and color the most standard.
+ Drink a lot of orange, coconut, pineapple, and carrot juices containing a lot of vitamins A, C, E ... to reduce darkening and help color faster.
+ Abstain from foods such as sticky rice, fishy foods, beef, seafood, chicken, eggs, water spinach... in the beginning, this is especially necessary if your skin is sensitive.
+ Abstain from using stimulants such as alcohol, beer, coffee to avoid affecting the skin.
+ Limit contact with water in the first days after spraying.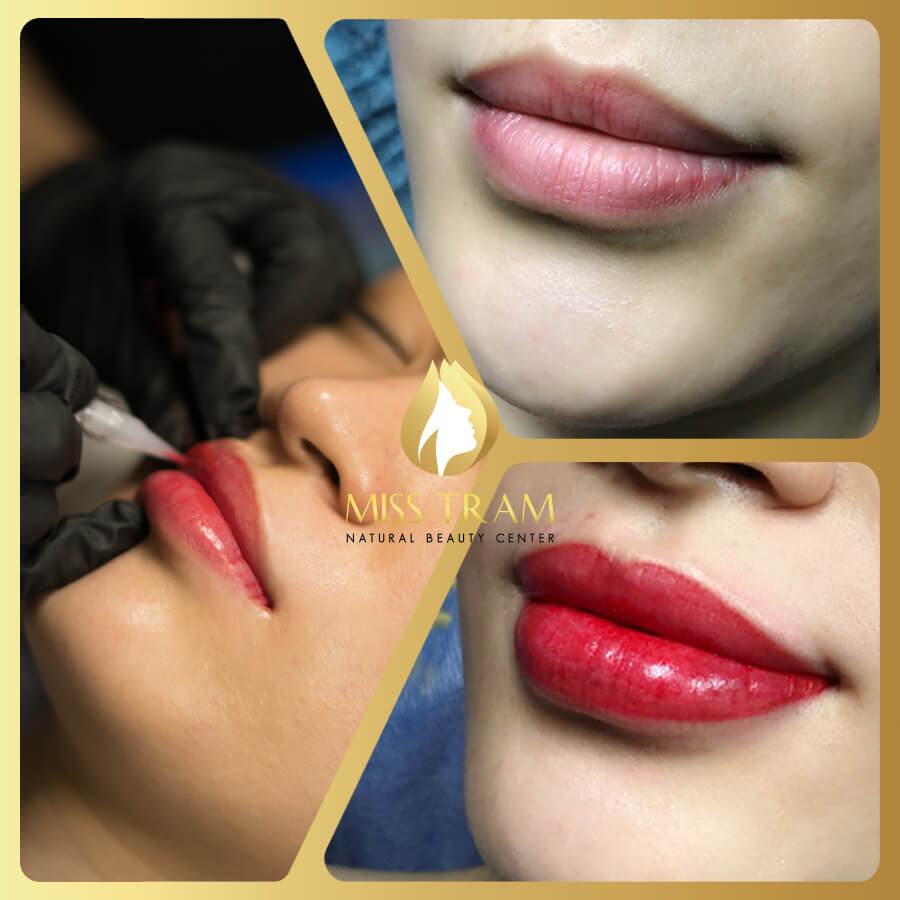 Look for a reputable and quality cosmetic address
One of the leading causes of dry lips is that the spraying process is not professional. Therefore, you need to pay special attention to choosing the right reputable addresses to ensure the quality of the lip spray process.
Looking to reputable addresses, you can not only ensure the quality of your lips but also get free advice. You will be advised by experts whether to use a lip balm after spraying or how to properly care for it, etc.
>>> Related posts: How to Take Care of Sprayed Lips After Splashing The Most - The secret of lip care sprayed after peeling helps lips to last for 3-5 years while keeping the lip color always fresh and natural.
If you still have concerns about dry lips after spraying or simply want to find a reputable lip spray address, you can come here. Miss Tram - Natural Beauty Center. You will certainly be satisfied with the quality of service, professional service and especially will own beautiful lips as expected.
See more Troubleshooting Miss Tram's Other
Is Spraying Pink Lotus Lips Suitable For Dark Skinned People