Japanese women always make all women in the world admire by Skin is white, pink, soft, very natural. Do not use too many expensive cosmetic lines or procedures Skin Care too strict like Korean beauties. The girls of the country of cherry blossoms choose for themselves beauty ingredients from nature, and especially pay great attention to skin care from the inside.
Therefore, this article Miss Tram - Natural Beauty Center please share with you The secret to extremely effective skin whitening of Japanese women.
Learn How To Whiten Skin From Japanese Women
1. Always use sunscreen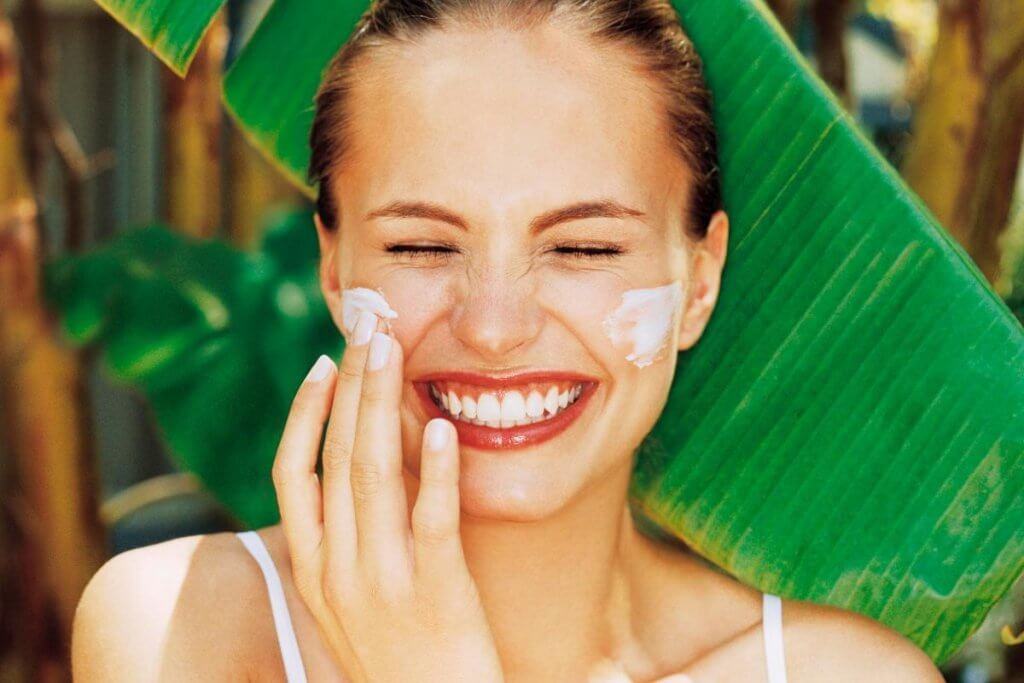 One feature that makes Japanese women always have a smooth, younger-than-age skin is always using sunscreen every day. In particular, Japanese women have a very early awareness of skin care and beauty, so they have used sunscreen products since they were very young. This helps their skin always be protected from the negative effects of UV rays, preventing early signs of aging and pigmentation, dark spots, freckles.
Many women do not know the importance of sunscreen, because they do not provide immediate benefits like other skin care products. However, as long as you regularly use sunscreen every day from the age of 20, by the time you are 30-40 you will be silently thanking your past self. (Refer to procedure spring skin care for women over 30 safest and most effective).
2. Whitening comes with moisturizing
One point you need to pay attention to when taking care of your skin is that it always comes with moisturizer - this is the secret to making Japanese women's skin always smooth and bright. Because a healthy skin, always enough moisture is eligible to whiten skin in the most perfect way
If your skin is having some problems such as rough skin, lack of moisture or acne, focus on improving these skin conditions first and then whiten your skin.
So, need to choose skin care cosmetics how?
You can use cosmetic lines that have both moisturizing and whitening effects. However, it is best to choose specialized products in the form of serums (and separate moisturizers) so that the nutrients are absorbed into the skin most effectively.
And remember, choose cosmetic lines with clear brands and origins, especially suitable for your skin. Because not all products are suitable for all skin types.
3. Diverse menu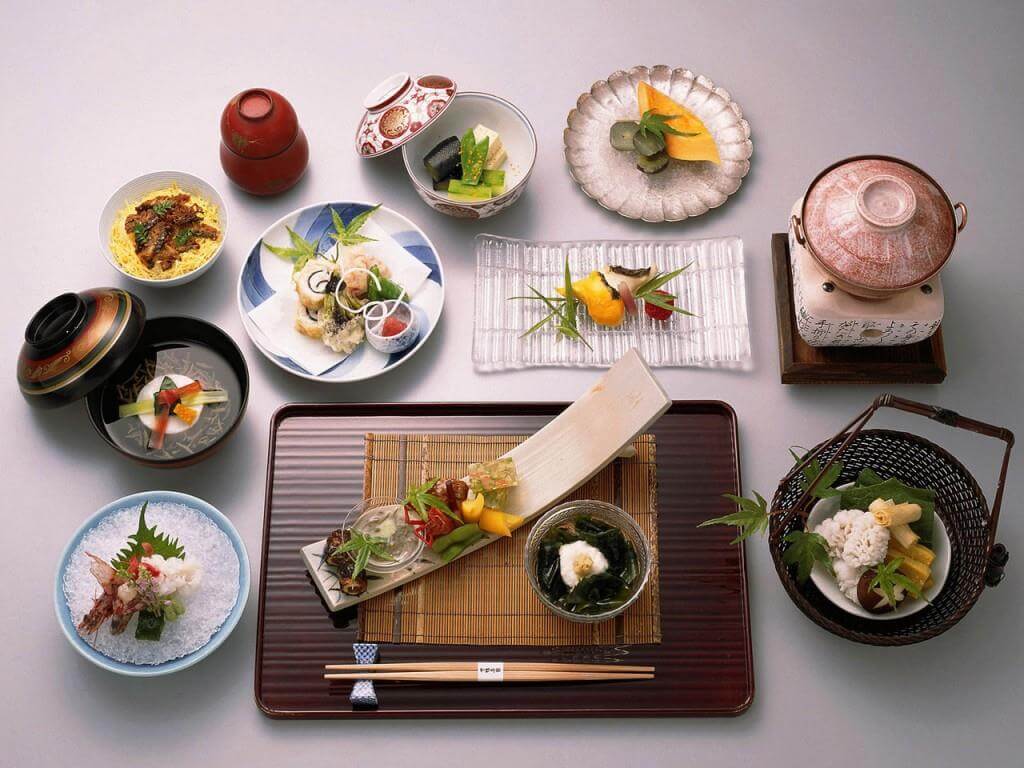 The Japanese diet has always been rated as an extremely healthy diet. Meals in this country are always rich in fish, beans, vegetables and a variety of natural teas. They also limit the fat in the dishes by processing such as steaming, stewing, baking instead of frying or stir-frying. Therefore, the method of beautifying the skin of Japanese women also depends a lot on the eating menu.
By always using a variety of healthy food sources, your skin is also fully nourished from the inside. Thanks to that, the skin whitening process is also supported in the most optimal way.
4. Drink green tea every day
Tea is considered a part of Japanese culture, especially green tea. With many uses such as: boosting metabolism, burning excess fat, anti-inflammatory, antioxidant and protecting the skin against the effects of UV rays, green tea is used by the majority of Japanese women to take care of their skin. health and skin every day.
In addition to drinking 1-2 cups of fresh tea a day, you can use matcha powder to make a regular face mask. If you persist in doing it for a long time, your skin will have a significant improvement.
5. Using natural ingredients for beauty
Since ancient times, Japanese women have known how to use natural ingredients to nourish their skin. Because they are cheap, easy to use but very safe and highly effective.
The most commonly used natural ingredients by the Japanese are: natural oils, rice water, green tea, rice wine, tofu, vinegar, red bean paste, etc. Miss Tram will suggest some recipes. The most effective and benign skin whitening for all skin types :(Tips for facial skin care after squeezing acne most standard, most applicable).
Clean skin with rice water
According to research, rice water is rich in natural amino acids, antioxidants, and abundant vitamins B1, B2, E. Especially enzymes have the ability to clean, regenerate smooth whiteness and protect the skin from the effects of the sun. This explains why Japanese women often use rice water to clean their skin so often.
Doing:
Step 1: After washing rice to cook rice, keep the water for washing rice for the second time in a large bowl.

Step 2: Leave overnight in the refrigerator, then settle the white part at the bottom.

Step 3: Mix a little more filtered water to form a paste – this mixture can be used to shower or wash your face.

Step 4: Gently massage on the skin for 3-5 minutes and then rinse with water.
You only need to do it 2-3 times a week, your skin will quickly be smooth and bright white.
Exfoliate with red bean powder
Red bean powder is rich in vitamins and nutrients such as protein, potassium, iron - both act as a natural exfoliant, while helping to increase firmness and improve skin pigmentation effectively. In particular, this material also has anti-oxidant effects, helping to maintain youthful skin for a long time and prevent signs of aging on the skin very well.
Doing:
Step 1: Mix 1 spoon of red bean powder + 1 spoon of pure honey.

Step 2: Apply the mixture evenly on the face, gently massage for 3-5 minutes.

Step 3: Wash your face with clean water.
This formula can be used for both face and body skin. It is best to use 1-2 times a week to ensure the best skin care.
You don't need too many cosmetics, as long as you use all the necessary skin care steps and have a healthy diet, your skin will quickly be smooth, bright and natural like women. Japan. In particular, with any skin care product or mask, make sure they are always suitable for your skin. Miss Tram - Natural Beauty Center Wish you always have the most youthful and smooth skin! (Instructions on how Safe skin care after laser treatment appreciated by leading experts).
See More About News – Beauty Secrets By Miss Tram - Natural Beauty Center:
What to Eat on New Year's Day Without Gaining Weight and Not Worrying About Pimples
Catching the Pulse Causes of Acne on New Year's Day