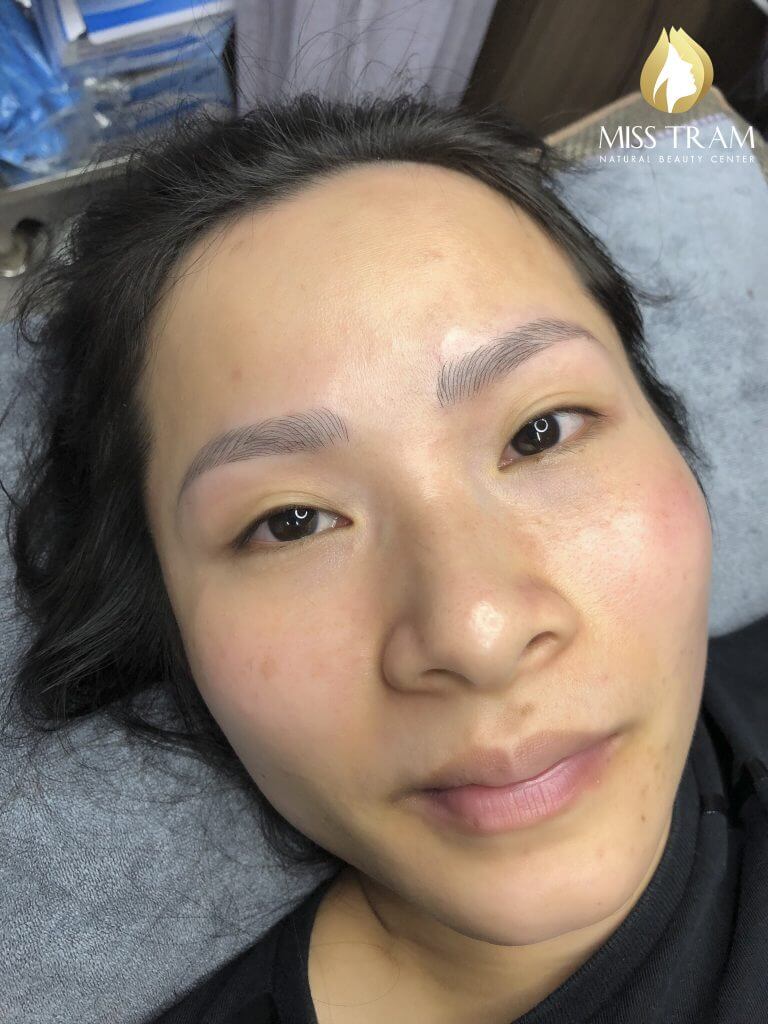 Ms. An shared that she was not confident when her eyebrows had very few fibers, but her shape was not.
Miss Tram understands her mood very well, so after discussing and consulting, the Specialist quickly started to implement the Natural Fiber Sculpting Process for Ms. An.
Eyebrow shape is measured and calibrated with specialized tools and according to GOLDEN RATIO face.
After that, each eyebrow gradually appears under the specialized engraving knife in a soft, natural way. Ms. An also chooses to sculpt with brittleg high quality queen ink at Miss Tram so that the colors are beautiful and there is no red-green bloom later.
Miss Tram invites everyone to take a closer look at An's results below!
| See more Actual Customer Results At MissTram Spa:
Posing And Sculpting Natural Eyebrows For Ms. Nga
The result of Sculpting Natural Beautiful Eyebrows for Sister Trinh
Treating Old Eyebrows – Sculpting And Shading Ms Thao's Eyebrows
Miss Tram Natural Beauty Center - Beauty but must be natural.
Miss Tram - Natural Beauty Center
Hotline: 1900 7018
Mobile: 0899 194 519