Many girlfriends whisper to each other that applying cucumber can help Reduce dark circles under eyes, return the bright skin any day. So does this method actually work? And yes, what is the best way to do it? Let's Miss Tram - Natural Beauty Center Find out now!
Reducing Dark Circles With Cucumber Is Effective?
In addition to lack of sleep, diet, genetics and even your sleeping position can also lead to dark circles, ugly eye bags. When our eyes become dark circles, we not only look like pandas, but we can also age many years, so our appearance is also less sharp. And does it take a lot of time every day to put on makeup and hide these dark circles?
Many girls can't stand to see their eyes change color like this, and they have tried everything to get rid of dark circles. Among the ways that are transmitted to each other, using cucumber is the most widely applied. After a period of use, the feedback received is quite positive, the dark circles have decreased but of course we need to be patient.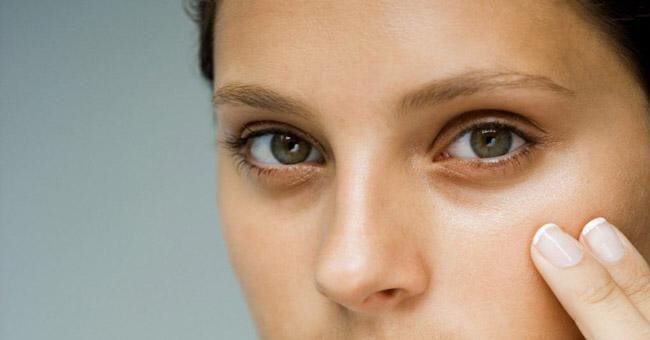 >>> Related posts: Reduce Dark Eyes With Olive Oil - formula to reduce dark circles under eyes with olive oil.
So why does cucumber have this ability?
Dark circles appear due to a combination of two factors: thin skin and visible veins. This area of ​​skin is extremely fragile, as you age it becomes thinner, causing the veins running underneath to appear as dark circles.
Scientists have found many antioxidants present in cucumber such as cucurbitacin, vitexin, orientin and isoscoparin. In addition, this fruit also contains vitamins C and K that have the ability to promote blood circulation rhythmically, improving pigmentation under the eyes.
According to a study published in the American Journal of Medicine and Dermatology, vitamin K in cucumbers is also capable of reducing discoloration in people undergoing laser treatment, as well as helping to reduce the appearance of dark spots. Discoloration in the eye area caused by dark circles.
The ingredients are rich in vitamin C and folic acid, cucumber will help stimulate new cell growth, strengthen the protective film to reduce fatigue, swelling in the eye area.
Applying cucumber on the skin under the eyes also brings a cool feeling, reducing swelling. In particular, this fruit is later cooled and applied to the eyes to help reduce puffiness and prevent the accumulation of fluid in the skin under the eyes.
>>> Related posts: Is it good to treat long-term dark circles under Miss Tram's eyes? – Learn the latest technology to treat dark circles under the eyes at Miss Tram.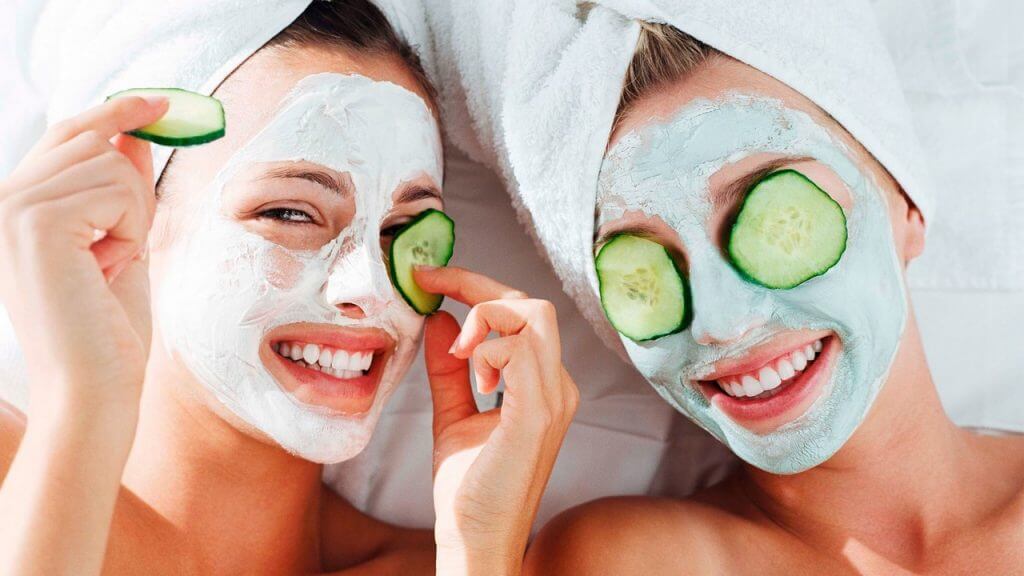 How to reduce dark circles under eyes with cucumber?
With fresh, young and clean cucumbers, we have ways to take advantage of great nutrients from it as follows:
Option 1: This is the simplest and easiest to implement. We just need to slice cucumber very thin and put it in the refrigerator for about 5-10 minutes, then apply it on the eye area. Time to apply cucumber should be about 10-15 minutes.
Option 2: Squeeze cucumber to get water (can mix a little sandalwood powder), apply evenly on the skin under the eyes.
Option 3: Slice cucumber, put it in ice cold water, soak for about 5 minutes and then put it on your eyes.
There are many ways to use cucumber to reduce dark circles under the eyes
Note, during the masking time, we must relax completely, helping the skin absorb nutrients in the best way. After applying cucumber, use cold water to wash your skin. These formulas can be applied 3-5 times a week to increase the effectiveness. In addition, every time you go out in the sun, remember to apply sunscreen to this skin area too!
>>> Related posts: Natural Dark Skin Whitening Mask - 3 natural face mask recipes you can easily make at home.
With effective methods and experiences of reducing dark circles under eyes with cucumber, of Miss Tram - Natural Beauty Center share to you. Hope you will Quickly get rid of this obnoxious eye shadow!
Any Questions Click Get Information Contact MissTram Spa
See More About News – Beauty Secrets By Miss Tram - Natural Beauty Center:
Why Olive Oil Helps Reduce Dark Eyes
Tightening Oily Skin Pores Is Not As Difficult As We Thought