Fashion It is always a matter of great concern to women. By capturing the trends, styles, and colors of clothes, women will always express their style and personality confidently. And to prepare to welcome 2021 Vietnam perfectly, this is the time when women should plan to revamp their wardrobe.
One of the first things you need to pay attention to is What colors will dominate the fashion industry? in the next year. Because these colors will cause waves and be in vogue for a long time, helping your wardrobe not go out of fashion quickly. Through the major fashion weeks that have just taken place, Miss Tram - Natural Beauty Center Please list the colors that will dominate this year.
The Colors Will Dominate This Year's Fashion Village
1
Orange
The color tone that appears most in the Spring/Summer 2021 Vietnam collections presented at New York Fashion Week is orange. Orange is an energetic color that is present in many designs that predict the fashion trends of 2021 Vietnam.
This color is also being promoted by the stars very enthusiastically, making its "hot" spread from catwalks to street or office fashion.
Devon Windsor and Victoria Barbara appeared on the street with energetic orange tones.
Vietnamese female stars and fashionistas are also attracted by this vibrant color.
Fashion house Oscar de la Renta, which is very popular with stars, chose elegant and gentle orange tones to include in the collection.
Light orange with sexy charm in the collection of designer Jonathan Simkhai.
2
Vanilla ice cream
If orange is a perfect choice in the spring-summer collection, then Vanilla Ice Cream is promoted by designers in the melancholy weather of winter. With a bright but not too bright background, this color will be for those who love a natural, gentle style in the holidays of 2021 Vietnam.
Dolce & Gabbana's Vanilla Ice Cream Robe
Sportmax's sporty hoodie
3
Black and White combination
It is a mistake to ignore these two colors that never go out of style. Like a fashion legend Coco Chanel once said about color in fashion style: "Women think about all colors, but forget about colorless colors. Black and white have all the beauty needed, it's the perfect balance." Therefore, the Spring-Summer or Autumn-Winter collections are full of fashion models that subtly combine these two colors.
Black and white collections are the main theme in London Fashion Week
4
Green
Although it is a bright and energetic color, it seems that green is less preferred by fashionistas. However, this may change as fashion weeks have turned to this color.
Just change the dark to suit with the delicate design, the green tones will make fashionistas wobble.
Mark Fast's designs
The designs of the brand MARQUES'ALMEIDA
5
Purple
Purple is considered a trendy color in the coming winter days. With a variety of color combinations such as gray or brown, purple is subtly incorporated into the collection by designers.
Not only is it one of the colors of this autumn-winter village, but purple tones also promise to storm the Spring Summer 2021 Vietnam collections.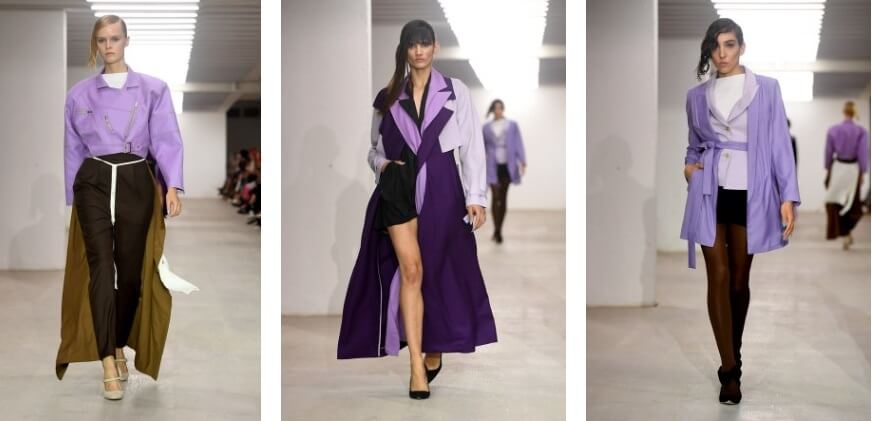 Marta Jakubowski's Collection
Olivia Rubin's designs
6
Blue
In the warm months of spring and summer, clothes with light colors like sky blue are always in the wardrobe of fashionistas. Not only brings a feeling of lightness, if you know how to coordinate and use fabrics, this color also helps you look more prominent and personal.
Therefore, it is not surprising that the fashion collections of Vietnamese designers or famous brands in the world favor using this color in the Spring Summer 2021 Vietnam collection.
Genviet's Collection Where I Live
Chanel's design
Edeline Lee's designs
7
Pink Tone
Not the sweet and cute style, the fashion trend uses pink tones to express personality and fashion through modern designs.
Widely used in both the Fall Winter and Spring Summer collections, this color promises to be indispensable in the wardrobe of fashionistas.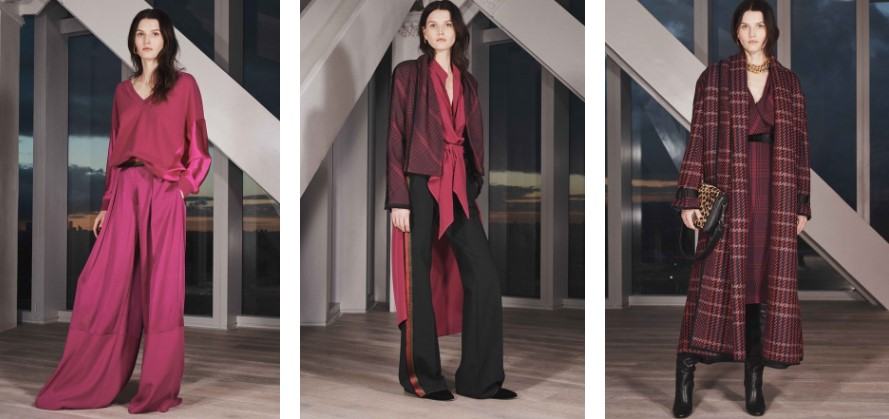 Amanda Wakeley's designs
The designs of fashion house Jacquemus
The above are the share of Miss Tram - Natural Beauty Center about the colors that will dominate the fashion industry this year. These are the main colors promoted by famous designers in the recent Fall Winter and Spring Summer collections. So, to refresh your wardrobe in the most fashionable way, you need to regularly refer to these fashion trends.
Hope this article will be useful to you. Wish you always have the most trendy outfits!
See More About News – Beauty Secrets By Miss Tram - Natural Beauty Center:
Catching up with the "Hot" Beauty Trends Spring Summer
Check Out The Lipstick Colors That Will Be Popular During Tet