Life is more and more modern, followed by positive changes in the cosmetic industry. This development is not only geared towards the health of the skin, but also protects them against the increasingly negative effects of the environment. So to skin care and protection In the most proactive way, you need to always update to better suit the pace of life as well as the changes of the environment.
Today's article, Miss Tram - Natural Beauty Center Please share these skin care trends hottest this year.
Catch the Hot Skincare Trends of 2020
1. Mineral spray with super fine mist
The trend of using mineral spray has been around for a long time and has proven its effective use in skin care and moisturizing. However, recently, cosmetic companies have improved the design of the spray nozzle and the quality of the lotion to produce a super fine mist like a mist.
With tiny and fine dew particles, it will make your skin smooth but not stagnant. In particular, each skin cell will be supplied with enough moisture without affecting the makeup layer. Therefore, these new generation mineral sprays promise to be very popular with women this year. (How to guide acne skin care limit scars safest, simplest).
2. Use beauty equipment in your daily skin care routine
In addition to using cosmetics, beauty believers also use beauty devices to improve the effectiveness of skin care.
Beauty tools and equipment such as facial washing machines, massage machines, sauna machines, nutrient pushers, skin care machine multi-function, portable acne vacuum cleaner, ... are increasingly improved and trusted by women to use.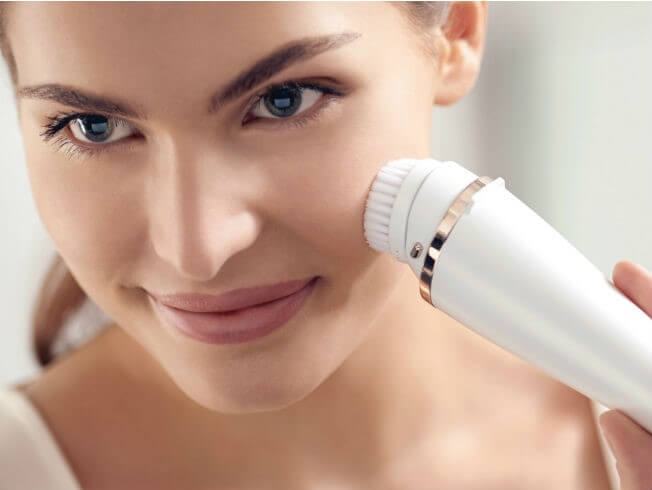 Although it costs a lot of money, the use of assistive devices is a trend that promises to be popular next year. Because when the living environment is increasingly polluted, daily skin care steps are definitely not enough to upgrade and protect your skin.
>>> Related Articles: Tutorial How to take care of facial skin with pitted scars The safest, most effective you need to know carefully.
3. Beauty from sleep
Despite appearing on the market for a long time, sleeping masks still show no signs of stopping hot in the coming years. Because life and work are increasingly stressful, taking care of the skin during sleep will help modern women save a lot of time.
In addition, many studies have demonstrated an association between sleep and skin care. In particular, when we fall into a deep sleep state, the skin will absorb the best nutrients compared to other times of the day.
So. To improve and raise the quality of sleep, products such as humidifiers, essential oil lamps, and premium bedding are also always used by women. This beauty trend from sleep promises to be very hot in 2020.
4. Anti-pollution cosmetics
The state of polluted air, fine dust and high heat radiation leads to anti-pollution cosmetics still being a skin care trend in 2020. Because external factors greatly affect the structure and health of the skin skin, causing serious problems such as acne, pigmentation, toxicity, skin aging and even skin cancer.
Therefore, cosmetic lines containing high antioxidant ingredients with a protective barrier to protect the skin against harmful environmental influences will thrive in the coming time.
5. Green Cosmetics
Before the negative changes of the climate on the living environment, in addition to anti-pollution cosmetic lines, the "trend" of skin care + environmental protection will also be very hot next year.
Cosmetics with natural extracts, without fragrance, are increasingly preferred by women because of their friendliness and safety. In addition, the green cosmetic lines are also minimized plastic packaging and replaced with non-biodegradable materials, contributing to protecting our living environment.
6. Skin care apps
With modern technology, the smartphone seems to have become an inseparable object of people. Besides the features of listening, calling, surfing the web, smartphones are also installed with many more applications to satisfy other needs of users such as: eating, shopping, entertainment, monitoring, health assessment. health to beauty, skin care.
Therefore, 2020 is considered to be an explosion of skin care applications, helping users to monitor their status, skin care progress and give appropriate advice on cosmetics, biological diets. active and appropriate skin treatment. Thereby helping you to be proactive in taking care of and perfecting your skin.
7. Integrated beauty
To better suit the busy lifestyle and increasingly harsh living environment, the trend of using cosmetic lines that integrate multiple uses is the top priority of women.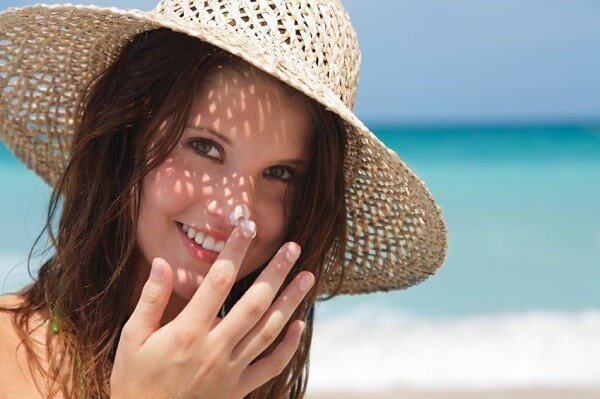 In particular, all-inclusive products from moisturizing, UV protection and anti-aging are always the top priority of women. Because in addition to this great use, these sunscreen lines will make the skin "breathe" more when shortening a few layers of cream on the face.
8. J-Beauty's beauty trends
Besides the trends Korean girls multi-step skin care In 2019, Japanese skin care secrets are very popular because of their simplicity, naturalness and safety with familiar ingredients from milk, essential oils and matcha.
With safe cosmetic lines and minimalist skin care philosophy, the Japanese beauty trend is becoming more and more popular and promises to make a splash in 2020. So, to have a healthy and white skin like Japanese girls, you should refer to their beauty products and secrets.
The above are the share of Miss Tram - Natural Beauty Center about skin care trends that promise to captivate the most fastidious beauty believers. Not a "soon to bloom" trend, these trends will help perfect and protect your skin very effectively against changes in the environment and climate. So, be quick to grasp and change. (Refer Skin care secrets from Japanese women keeps the skin fresh and smooth).
Hope this article will be useful to you. Wish you always have the most beautiful healthy skin!
See More About News – Beauty Secrets Other Miss Tram - Natural Beauty Center:
Colors Will Dominate Fashion Village 2020
Catch the "Hot" Beauty Trends Spring Summer 2020
Check Out The Lipstick Colors That Will Be Popular During Tet 2020