Is the acne treatment at Miss Tram quality? Acne is an eternal problem of many people, they not only lose the aesthetics but also greatly affect the confidence on the face. There are many different types of acne, each with its own characteristics and so the treatment method is also tailored to suit. To eliminate these skin conditions quickly and thoroughly, finding a reputable acne treatment center is the right choice for you.
Miss Tram - Natural Beauty Center is a beauty salon with a reputation for caring and treating skin problems. Therefore, they are favored by many customers when there are acne, acne scars, acne scars, etc. However, many customers are concerned about "Miss Tram acne treatment is committed or not? ", "Does Miss Tram get rid of acne at the root?"
Today's article, Miss Tram - Natural Beauty Center Please answer these questions.
Is Miss Tram's Acne Treatment Committed?
1. How to treat acne at the root?
Acne treatment is the removal of the root cause of the current acne situation. In order to ensure a quick treatment process and treat acne at the root, dermatologists will conduct an examination and determine your current skin condition. From there, give a suitable treatment schedule as well as diagnose the most standard results after the end of the course.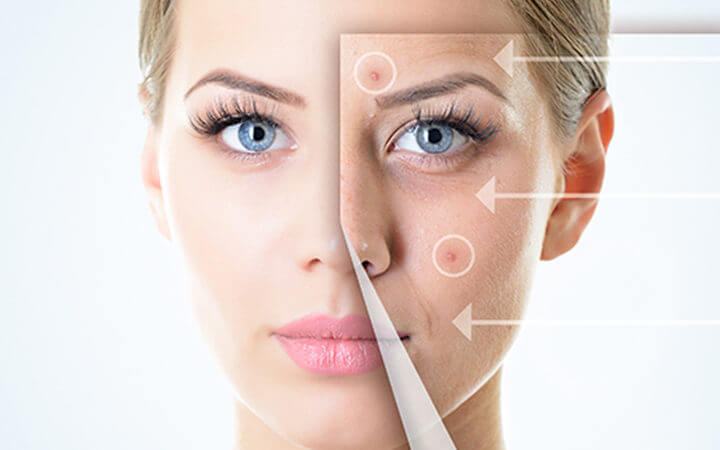 Whether or not acne is treated completely depends on each person's skin care habits and diet during and after the treatment. Usually, the acne treatment at Miss Tram will help you improve the level of acne from 70 to 98% (depending on the location of each person).
In addition, Miss Tram is committed to oily skin, large pores, sensitivity, and concave scars on your skin are also significantly improved. So, with a healthier skin and the dedicated advice of Miss Tram's dermatologists, you can completely control acne at home.
>>> Recommended articles: Principles to Pay Attention to During the Treatment of Hidden Acne - 6 important principles to note for the treatment of hidden acne to be highly effective.
2. What causes your acne not to improve?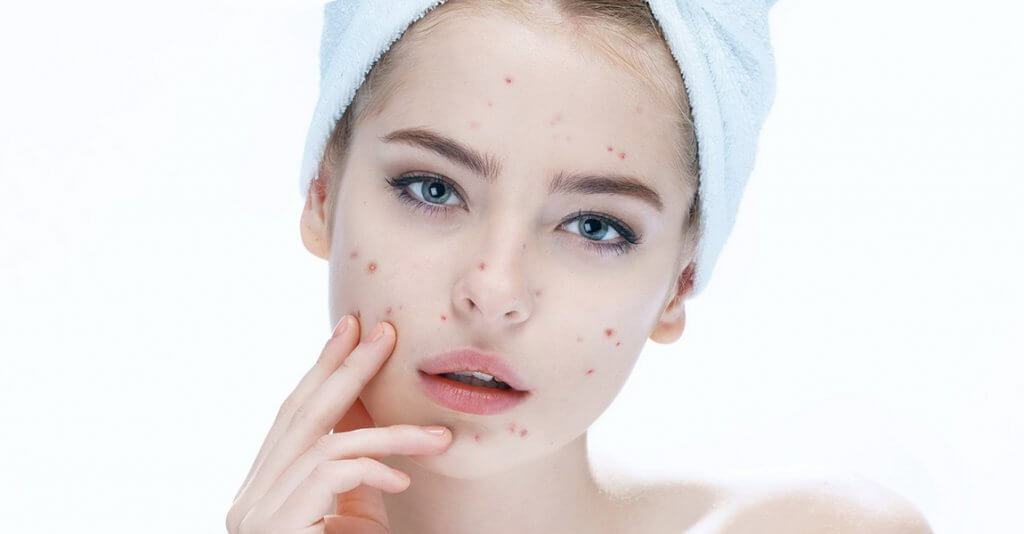 There are many customers who wonder why acne treatment in many places but often come back. Miss Tram would like to point out some reasons why acne is not completely eliminated:
Does not completely improve the problem of oily skin.

Not being advised to treat acne properly.

Failure to adhere to the correct treatment regimen.

Failure to follow up on the acne situation on time.

Arbitrarily squeezing acne, taking the wrong way

Acne treatment at poor quality address.

Not cleaning and caring for the skin properly.

Maintain bad habits: stay up late, eat hot food, or touch acne.
Once you've verified and determined the cause, find ways to improve and fix your skin condition. Or, contact Miss Tram for a free skin examination and analysis. From there, Miss Tram's dermatologists will help you have the most accurate treatment regimen.
>>> Related posts: Why Acne Treatment Still Doesn't End The causes of acne treatment do not go away.
3. Commitments when treating acne at Miss Tram
When it comes to Miss Tram, each acne condition on each skin case, experts have a thorough assessment and separate treatment plan.
Owning a team of experts with many years of experience and dedication to the profession, Miss Tram is confident to bring the most suitable treatment courses, help you treat acne completely and have the right skin care method.
In addition, the technicians at Miss Tram are all highly skilled people who are proficient in the techniques of taking acne kernels, laser projection and acne skin care. Ensure complete customer comfort.
In addition, Miss Tram always updates the most modern acne treatment technologies in the world such as: Green Laser/Blue Light Technology, Oxygen Jet Technology, Nano Skin Technology, BioLight Technology Helps to treat acne quickly, treat acne at the root from deep inside and effectively prevent acne.
In particular, Miss Tram also owns micro-point activation technology Laser CO2 Fractional – Latest differential CO2 laser technology with lots of smart features. Not only solving acne problems, Fractional CO2 Laser technology also provides effective post-acne skin recovery such as: restoring pitted scars, treating dark spots, tightening pores, regenerating healthy and smooth skin. more membrane.
With the above strengths, Miss Tram commits to you after the acne treatment, your skin will:
Get rid of acne from the inside 98%.

Reduce dark spots 86 - 92%.

Tighten pores 60-75%.

New skin regeneration, brighter and smoother skin.

Reduce oiliness by 80-86%.

Recovery of concave scars 40-53%.

Improve the condition of foot inflammation 80-90%.

Miss Tram uses natural herbal ingredients, no chemicals, so it is completely safe for your skin and health.
After nearly 20 years of experience in skin care and treatment, Miss Tram has returned beautiful healthy skin to thousands of customers. Therefore, the team of Miss Tram - Natural Beauty Center is confident to bring the most satisfaction when you choose our service. Do not hesitate to contact Miss Tram, you will be examined and consulted by experts for free on your current acne condition.
Hope the above sharing of Miss Tram - Natural Beauty Center Answered all your questions. Wish you always have a beautiful healthy skin!
See More About News – Beauty Secrets By Miss Tram - Natural Beauty Center:
Can you eat sea fish with lip tattoo?
Should Pregnant Women Treat Melasma with Laser?