[Question & Answer] Does Lip Sculpting Ever Needed To Remove Old Color?
Question:
Hello Miss Tram, my lips have been done but I don't like the color and want to go to your place to redo it, do I need to delete the old color? And I read above that there is lip sculpting, is lip sculpting the same as eyebrow sculpting?
(Tuyet Trinh – 34 years old – HCMC)
Reply:
Hi Trinh, thank you for your attention and sending questions to the consulting column of Miss Tram - Natural Beauty Center. In case your lips have been sprayed elsewhere, you should let a specialist treat the old color and then apply a new color to help the new color up to standard, even and in the lips. Currently, with advanced and modern American lip treatment technology, you can rest assured that you won't have to spend time going back and forth as well as any pain, handling old ink color and applying new lip color in 1 time! (Find out the Advantages of micro-lip sculpting method are HOT right now).
As for lip sculpting technology, this is a new sculpting technology and completely different from eyebrow sculpting! Lip sculpting is a technology that uses a special engraving knife with a micro-blade to bring the ink in an arc to spread the particles on the skin combined with micro-point lip spray to create acne and color faster. And eyebrow sculpting is a technique to create thin, natural eyebrows in the direction of real eyebrows.
Therefore, lip sculpting technique is a beauty method to help correct defects in lip shape, micro-lip sculpting has the ability to quickly color up, up to the right color.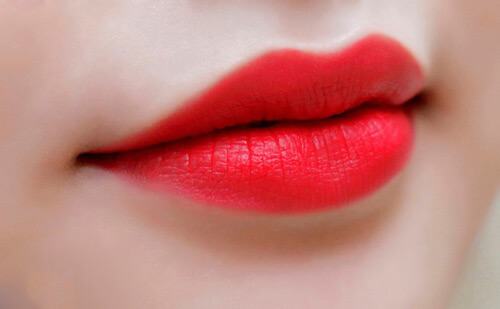 If your lips have been done before and want to spray a new color, then it is imperative that we do the color absorption treatment first. Currently, the way to absorb color used by Miss Tram is to use a laser to erase color or spray color to process.
Removing lip tattoos is always an obsession of both customers and spas, but this is easy with Miss Tram - Natural Beauty Center. Miss Tram has applied the new generation YAG Laser technology in arduous tattoo removal treatment.
YAG Laser tattoo removal technology is the latest generation of color laser from the US that uses strong light energy to shine deep into the epidermis to thoroughly absorb tattoo ink pigments to help skin resemble the surrounding area. The intelligent operating mechanism only affects the tattoo ink area but does not affect the surrounding skin, so it is absolutely safe.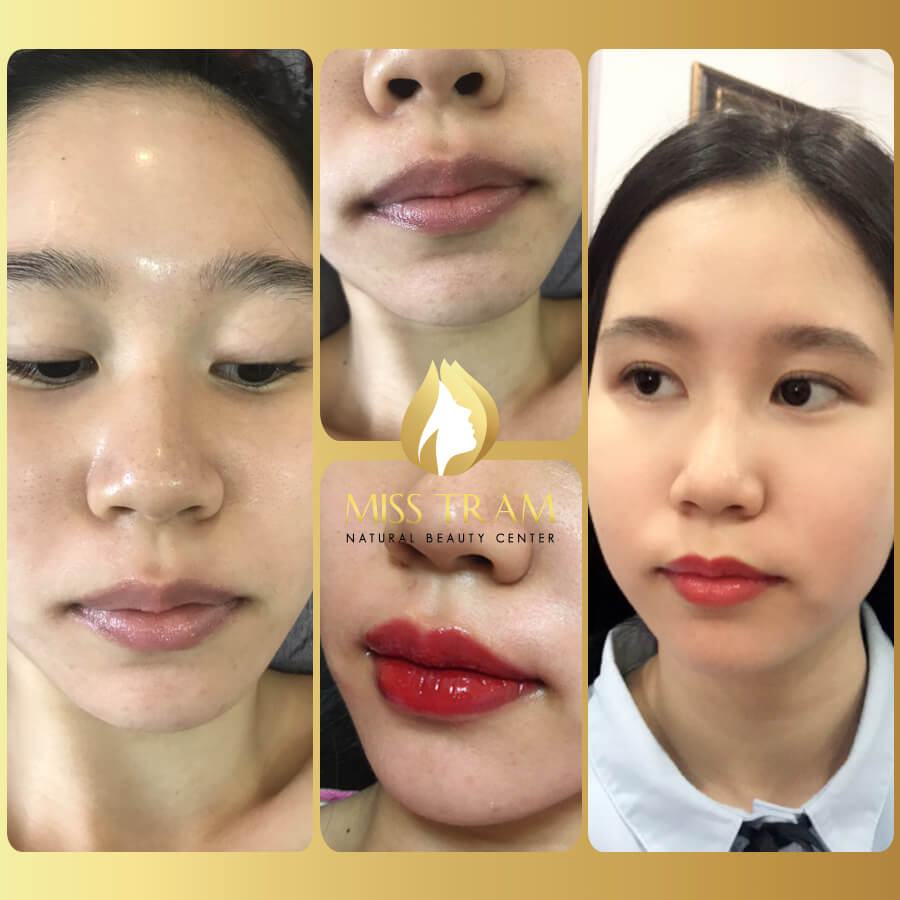 Advantages of old lip tattoo ink removal technology at Miss Tram - Natural Beauty Center
High safety

: The latest generation of American YAG laser not only has outstanding advantages in treatment but at the same time does not cause any damage to the surrounding skin, safe for users.
Optimal effect, leaving no scars

:

With an intelligent operating mechanism, the YAG Laser wavelength absorbs tattoo ink color in the superficial layer of the skin and the deep inner layer, breaking the ink color pigments into tiny particles, fading until completely gone. .
No pain, no downtime

:

Due to the mechanism of absorbing ink color and resolving ink color into tiny particles so that the body will automatically eliminate it without direct impact, tattoo removal does not cause pain or discomfort during the procedure. More specifically, you will clearly see the effect after each treatment without taking time to rest.

Return the natural beauty like the first time

: Damaged lip ink stains will be erased, returning you smooth, natural lips Now we can easily shape our lips and spray another more satisfactory ink color.
On the market today, there are many tattoo places, there are also many tattoo removal places. But removing damaged or already done lip tattoo without leaving scars, returning the natural beauty like the original, not everywhere can be done.
However, at Miss Tram and YAG Laser technology, we can completely remove all worries about quality tattoo removal. For more advice on technology, you can leave a message or contact Miss Tram via Hotline 1900 7018. (Refer to the Note to help eyebrows always beautiful for you).
See More The Troubleshooting Other Miss Tram - Natural Beauty Center:
How To Fix Blue Eyebrows Safely
Treating Acne at the Root At Miss Tram After Acne Recurrence
In Vietnam Less than 2 Months Is it Time to Make Beautiful Lips