Hairstroke Sculpting Results For Sister O At Miss Tram Spa
Made today Hairstroke After giving Oanh's eyebrows, the other customer said "Oh my god, I'm as beautiful as an actress when you're done", sir. Looking back at Ms. Oanh's achievements, the team is very happy.
Previously, Oanh's eyebrows thin, faded, not clear, overall not suitable for the face sister's. Before coming here, I researched through Facebook and found many beautiful models so I didn't wait to come Miss Tram VietNam always. She said just choose for her the hottest method that must be suitable for her. Ok, ma'am, after only 10 minutes of consulting, KTV immediately started doing it for you.
After more than 1 hour of implementation Hairstroke Hey customers, the result is just 2 words EXCELLENT, Standard eyebrow form with the golden ratio, naturally in harmony with the face Sister, everyone who sees the results is also commendable, customers. Miss Tram VietNam Congratulations Oanh on this result!"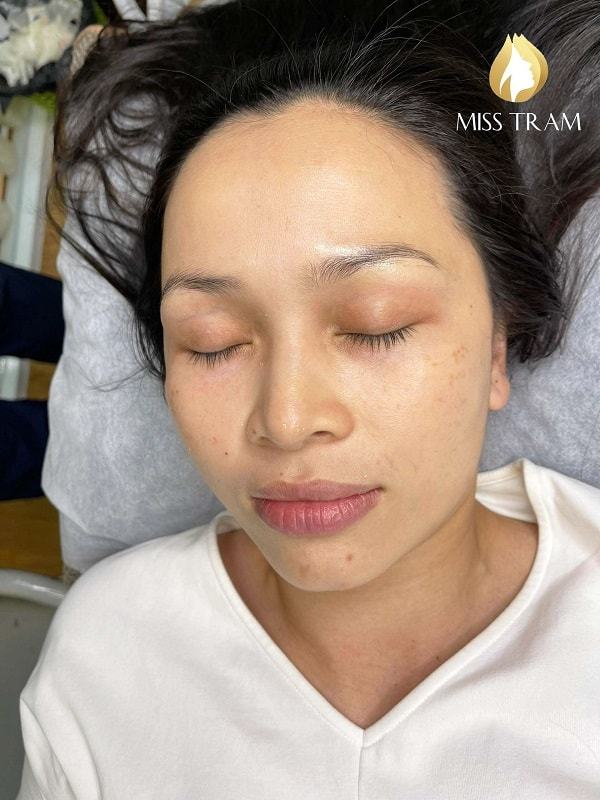 Don't hesitate #How/ Inbox or call #HOTLINE 1900 7018 For advice on all your questions about the service, please:
Sculpting eyebrows with natural fibers with 6D - 9D techniques for Men and Women

Sculpting eyebrows with natural fibers combined with Spray Ombre/Shading/Sandy

Sculpting Chau's eyebrows

Spray eyebrow powder Queen toner mực

Delete, correct and handle the phenomenon of red and blue eyebrows.

...
See more beauty results at Beauty image gallery and learn the secrets of beauty experience at Blog Share.
Miss Tram Spa – Sowing Beauty – Full Faith