Hairstroke Result Photo For Sister L At Miss Tram Spa
Hello Customers New day, Miss Tram VietNam still doing serious epidemic prevention but also always update new models and send real eyebrow sculpture results to everyone.
Looking back at the results of KTV Miss Tram after Hairstroke The eyebrows for Ms. L are so excellent that you have to show them off to the customer right away. Sister L came to Miss Tram VietNam With the desire to beautify the eyebrows in the most natural way by her eyebrows quite pale, sparseBecause she is often busy with work, she wants to beautify her eyebrows so that she can save the most time.
After being consulted by KTV, she chose Hairstroke method most modern today. Also a lot of customers texted and asked Miss Tram that "What advantages does Hairstroke have to make it so hot?Then invite guests to see the results below.
Each of your eyebrows is KTV go very naturally, Eyebrows intertwine to create a gentle beauty but no less attractive. Especially this method no swelling or pain what Guest.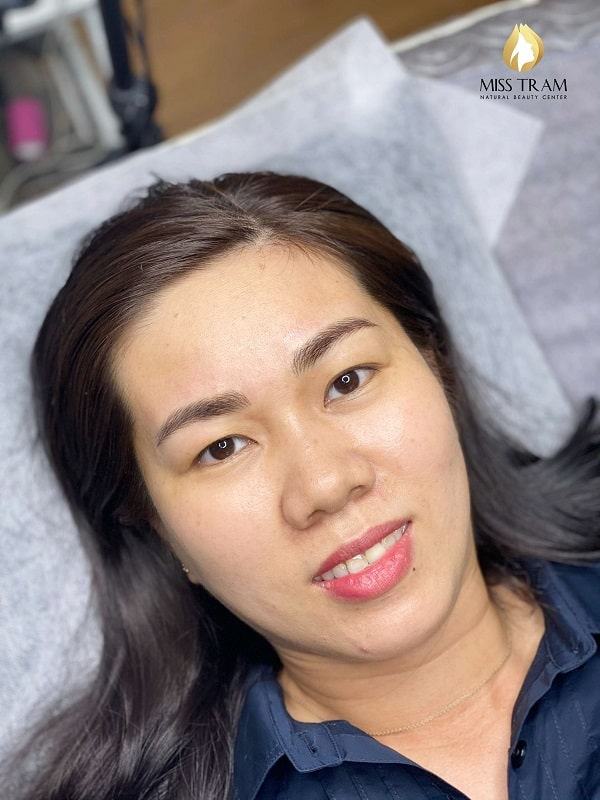 If you are wondering about a method to beautify your eyebrows, please inbox at fanpage for advice!
Don't hesitate #How/ Inbox or call #HOTLINE 1900 7018 For advice on all your questions about the service, please:
Sculpting eyebrows with natural fibers with 6D - 9D techniques for Men and Women

Sculpting eyebrows with natural fibers combined with Spray Ombre/Shading/Sandy

Sculpting European-shaped eyebrows

Spray eyebrow powder Queen toner mực

Delete, correct and handle the phenomenon of red and blue eyebrows.

...
See more beauty results at Beauty image gallery and learn the secrets of beauty experience at Blog Share.
Miss Tram Spa – Sowing Beauty – Full Faith
Review Top Skin Care Products