Results of Sculpting Eyebrows for Sister L at Miss Tram Spa
"Miss Tram VietNam Hey, is there any way to look natural here? My husband just likes the natural style."
"Yes, yes, sister, I'm here to consult with you!"
Guest house Miss Tram VietNam Most of them like the natural but not too faint eyebrow shape, but today, Miss L came to Miss Tram as well. Her amfy form was very sharp at first but The eyebrows are still messy, so the face is not clear, she said it takes a long time to prune, so visit Miss Tram quickly.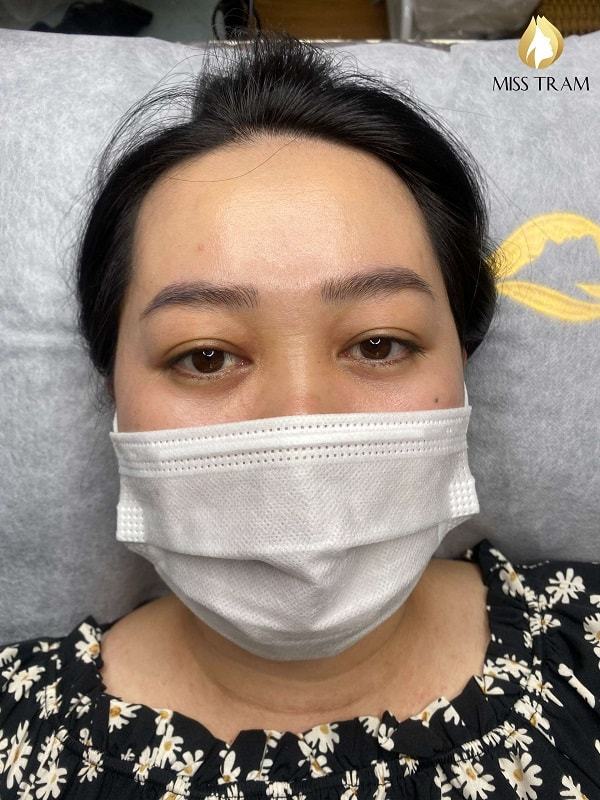 After being consulted, she chose the method of sculpting eyebrows. Don't let her wait long, Miss Tram's KTV will show it to you.
The result made Ms. L say "I like it so much"Always there, invite everyone to admire, brows are now clear, KTV up harmonious form same face but still natural element guaranteed Best.
Now it's no longer time to trim your eyebrows, Miss L ha, Miss Tram congratulate you on this result!
Don't hesitate #How/ Inbox or call #HOTLINE 1900 7018 For advice on all your questions about the service, please:
Sculpting eyebrows with natural fibers with 6D - 9D techniques for Men and Women

Sculpting eyebrows with natural fibers combined with Spray Ombre/Shading/Sandy

European eyebrow sculpture

Spray eyebrow powder/Crystal American ink 100% herbal extract

Spray eyebrow powder Queen toner mực

Delete, fix, handle the phenomenon of red and blue eyebrows

...
See more beauty results at Beauty image gallery and learn the secrets of beauty experience at Blog Share.
Review Top Skin Care Products